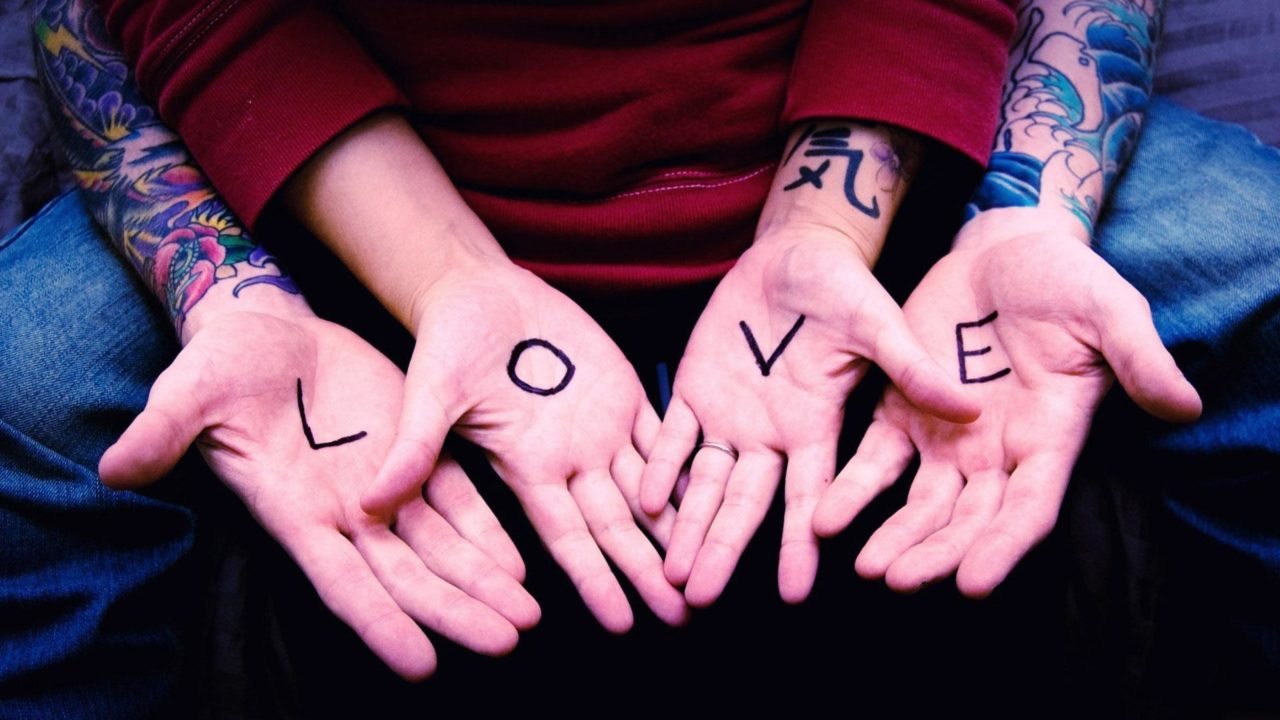 The older I get, the less concerned I am with getting many things right.
Maybe it's the wisdom that comes with age or maybe it's just battle fatigue from too many years logged in the fight, but lots of stuff that used to matter greatly to me has simply lost its appeal and relinquished its luster.
These days I don't care much for having an iron-clad theology or an airtight apologetic or a sanitized public persona or a perfect family image. I don't crave prestige or renown or success or popularity or money, or many of things I grew-up believing were the point of this life. 
Now I only care about getting one thing right.
In a fairly well-known portion of his letter to the Christian community in Corinth, Paul their pastor, writes:
If I could speak all the languages of earth and of angels, but didn't love others, I would only be a noisy gong or a clanging cymbal.  1 Cor 13:1
In plain words what I hear Paul saying is, "It doesn't matter how much I get right in this life. If I haven't really loved well I've gotten the rightest thing wrong. I've compromised my testimony, squandered my time, and wasted the trip."
I simply refuse to waste what's left of my trip.
And so my agenda now is fairly simple: I want my presence on the planet to result in less pain, less inequality, less poverty, less suffering, less damage for those sharing it with me. I want the sum total of my efforts to yield more compassion, more decency, more laughter, more justice, and more goodness than before I showed up. That's it.
In other words: I just want to do Love right.
This is my prayer and purpose and calling. It is the only non-negotiable for my days left here. As a Christian, Love is the only acceptable legacy I care to leave the world; not Love covered in doctrine, not Love couched in religion, not Love loaded down with caveats and conditions and explanations; just the beautifully potent thing itself, distilled down to its essence and delivered directly to people as honestly and purely as I can.
And let's not kid ourselves, most people know when they're really being loved and when they been handed a lousy imitation with the same name—especially when it comes to religious people. I've come to believe that if someone's color, gender, religion, ethnicity, nation of origin, or sexual orientation keeps you from fully loving them, you're probably doing Love wrong.
Sadly I see so many people of faith expending all their time and energy trying to be right in all the wrong things. They labor and strain for a foolproof theology, a proper religion, a political position, a respectable family image, a certain standing in the community. They want to win arguments and claim high ground and throw shade and pass judgment because those things make them feel quite morally right—and that's an easy high to chase.
And yet to many people outside of the faith, we Christians have more and more become clanging cymbals, making a loud and loveless noise in their ears all the while talking  just like angels.
I have no interest in loudly living such a disconnect. As best I can I am divorcing myself from words as my primary language. I want my very life itself to speak with the greatest clarity.
And so my most fervent prayer these days is simply this:
Dear God, I really don't care about anything else today.
Just help me do Love right.