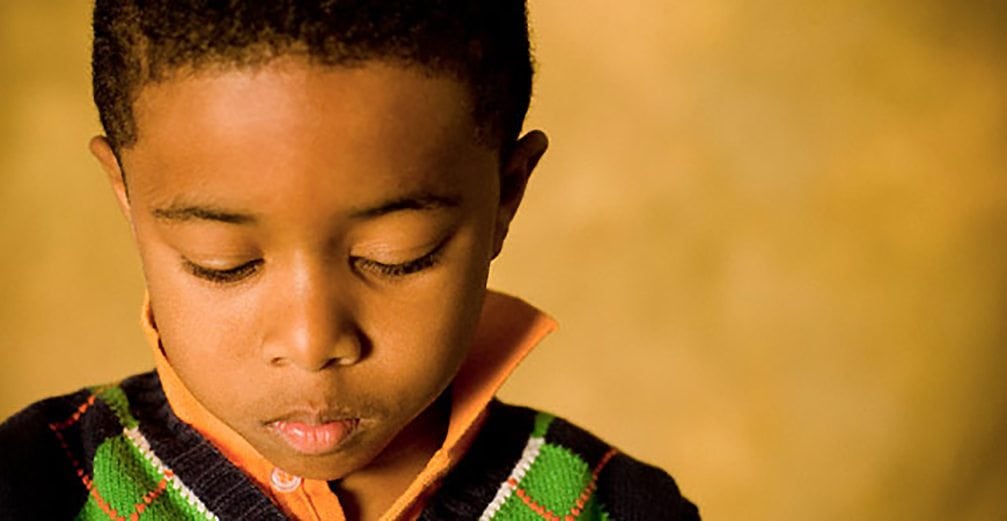 We Christians like to talk about Hell a lot, so let's talk about Hell a little.
In the very first few daylight hours after Donald Trump's election victory it began:
Near San Francisco, a home in Noe Valley flew a nazi flag where kids walk by to get to school.
A white middle school student brought a Trump sign to school and told a black classmate it was time for him to get "back in place".
A gay New York City man getting on a bus was told that he should "Enjoy the concentration camps, faggot!"
The NYU Muslim Students Association found the word "Trump!" scrawled on the door of their prayer room.
A female seminary student was stopped at a coffee shop with the words, "Smile sweetheart, we beat the cunt."
Parents of children of color spent the day picking up their children early from elementary, middle, and high schools across the country because they were inundated with slurs and harassment and unable to study.
A group of Hispanic kids in Raleigh were taunted by white children, telling them they were "going back to Mexico."
And it has continued 
This is the personal Hell we've unleashed upon our people. 
And if you're a white Christian and you voted for Donald Trump: You need to fix this. Now.
You comprise the lion's share of Trump's elevation to the highest office of our country.
You knew exactly who this man was while you held your noses and covered your eyes and endorsed him anyway.
You are fully responsible for the flood of personal sewage now engulfing children and adults of color, those in the LGBTQ community, those in the Muslim community.
And you, white Christian, better get you spiritual shIt together and figure out how you're going make this right.
Let's be clear about something, brothers and sister:
This is not the time to appeal to minorities and marginalized communities to "come together in unity" with white people right now. That was Hillary Clinton's message, and even though she had the track record and the experience and the wherewithal to make it happen—you passed on it. Instead you chose the guy who's entire resume is about supremacy and privilege, whose entire campaign was about the fear of the other (the other in this case, being anyone not white, straight, and Christian). You chose the guy endorsed by the KKK. You did.
You need to understand this.
Oppressed people aren't obliged to make nice with their oppressors.
The bullied don't owe anything to the bullies.
Victims don't have to make their assailants feel better.
Young children of color aren't responsible to educate racist children—or their parents.
In the 25th chapter of Matthew's Gospel, Jesus tells his listeners, that those who followed after him, those who would bear his name are to love the least; not those who are less-than, but those who are treated as less-than. He then paints the picture of the eternal suffering Christians are always so willing to condemn others to, and he says that it will be their lack of love and compassion and mercy for these most vulnerable, most hurting people—that will condemn them.
White Christians and the white Church, especially if you voted for Donald Trump: this is all on you.
Your pastors need to speak clearly and explicitly into this, now.
Your church websites and social media pages need to address this harassment and bullying and terrorizing, now.
You need to talk to your white children and teach them how not not be horrible to other kids, and how to stand up to those who are being horrible, now.
You need to talk to your kid's coaches and to your midweek Bible Study and to your co-workers and your church staff and your gun club—and you need to call this poison out, now.
White churches, this Sunday, your only sermon should be the one that reminds your white members what the parable of the Good Samaritan was compelling followers of Jesus to be: radically merciful when everyone else looked the other way.
You need to reach out to your neighbors and coworkers and classmates and social media friends who are part of marginalized communities and reassure them, listen to them, care for them, be Jesus to them.

If not, no matter how you rationalize it or try to squeeze your way out of it, the personal Hell so many people are living in and will continue to live in over the next four years, will be one of your design.
It will be your shared sin.
The blood will be on your hands.
This is your place and time in history to show people what Jesus is supposed to look like.
This is your urgent moment to make a testimony that is Christlike or to willingly and openly deny Christ.
This is your crucial opportunity to be the peacemakers, white Christians; not by compelling the marginalized to be more understanding or to ask them to come to the table with those who are injuring them—but by speaking directly into the face of those inflicting the injury and demanding their repentance.
Now you can dismiss these stories or diminish their collateral damage or accuse the victims of exaggeration. You can claim that things will die down once these people "get this out of their systems".
You can turn away and logout and retreat into the cloistered security of your white Christian bubble of privilege.
Or, you can step out into the school hallways and bus stops and coffee shops and Twitter feeds and bring the bold, loving, redemptive presence of Jesus you're always claiming you want to be in the world. You can actually step into Hell and bring the freakin' love of God.
At times like these, Christians like to smile sweetly and say, "God is in control."
No. God is not in control.
God didn't vote for Donald Trump, you did.
Stop passing the buck to God.
God isn't defacing prayer rooms.
God isn't taunting gay teenagers.
God is not bullying kids on buses.
God isn't threatening Muslim families.
White Christians are.
You are in control of this. You have pulpits and pews and a voice and influence and social media, so get to work. 
You need to do some knee to the dirt exploratory surgery with your Maker and figure out how you're going to respond to this—and then respond.
For the love of God and for the love of the people you claim that God so loves—fix this.
Now.
Writer and activist Shaun King is documenting the thousands of stories pouring in already. If you claim Christ, you need to read them.
Get John's Email Newsletter
Receive regular updates with speaking dates, media links, book launches, shareable graphics, and regular content regarding stuff that needs to be said.