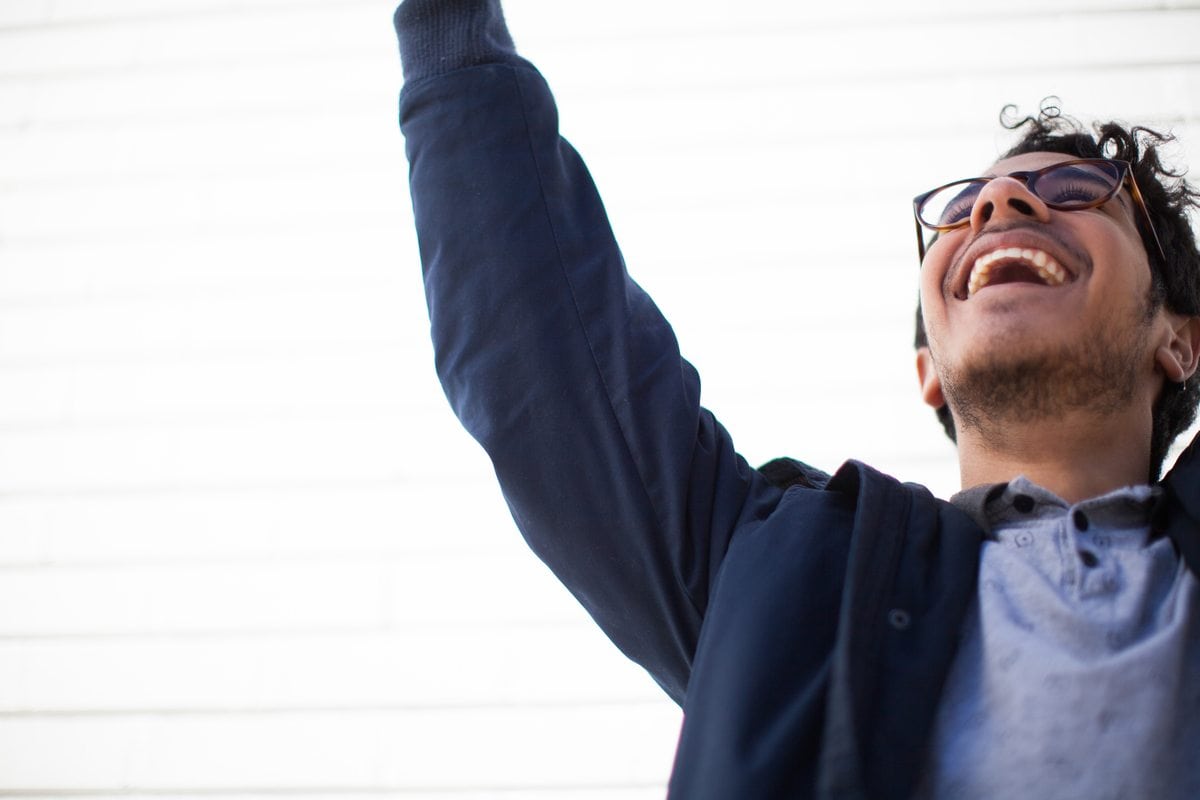 We often view gratitude through the filter of what is pleasant, as if only comfort and ease are worth being thankful for. 
Today, here are a few places you might look for unexpected abundance.
Give thanks for grief. It is the necessary tax on loving people and being loved by them. The magnitude of our mourning is proportionate to the depth of connection you had with someone who is gone. The tears that come are a tribute to them. Even as you grieve the absence of someone you loved, be grateful for their presence. It is a blessing to have had someone worth losing.
Give thanks for pain. Suffering is a reminder that your heart, though badly broken, is still working. Your capacity to be wounded is a sign that you care deeply, and as treacherous as this life can be this is no small feat. There is something cathartic about despair and the tears it brings, the way it cleans house of all that is unimportant, so feel it all and be grateful that you are fully alive.
Give thanks for adversity. They say that the roots of a tree grow deeper in the winter, when provision is not as plentiful; that its stability actually grows with this deeper reaching into the ground. There are lessons we learn when we go through difficulty that we could never learn any other way, riches that only come in the crucible of hardship. Even in the struggle of these moments, you are being renovated so be grateful.
Give thanks for changed plans. Humility comes when we are surprised by life; when the path we thought we would be walking turns out not to be the one we're on. Though this comes with bitterness, fear, and uncertainty, see your unexpected road as a reminder of your smallness, a chance to jettison some of the arrogance and self-reliance that you've carried around.
Give thanks for regret. So you blew it. Welcome to the club. Whatever bad decision you've made or however you feel like you dropped the ball, take heart because your story's not over. Now you get to go forward; to be wiser, kinder, more grateful. You get to course correct in this day, to craft something redemptive and beautiful out of the mess you've made. Don't linger in regret, just let it move you.
Give thanks for difficult decisions. If you have a tough choice to make right now, celebrate this. You have something many people don't have: you have options. As stressful and as fraught with anxiety as these days may be, they come with the promise that something new is coming. Weigh carefully, choose with as much wisdom as you can, and be grateful for possibility.
Give thanks for loneliness. Times of solitude can seem especially cruel when it seems like others are celebrating connection and community, but they are also an incredible gift. When we are alone, we learn to mine strength that we didn't realize we had, we find gifts that we may never have discovered, and we find a new peace with the person we see in the mirror. Let solitude teach you all it can right now.
Give thanks for outrage. The holy discontent in your spirit at the injustice around you is a gift. It is your soul's alarm at what seems so not right about the world; the belief that there is better and more loving and more healing work to be done and that you are fully equipped to do it. Let your anger remind you that good people still walk the planet—and that you are one of them.
Friend, these days may be filled with a whole lot that seems not worthy of gratitude, but try anyway.
Yes this pain might be overwhelming, but it is also the stinking manure out of which beautiful things will grow, so keep going.
For all you see and feel and experience today, even the stuff that seems and even is quite terrible—give thanks.
Be encouraged.