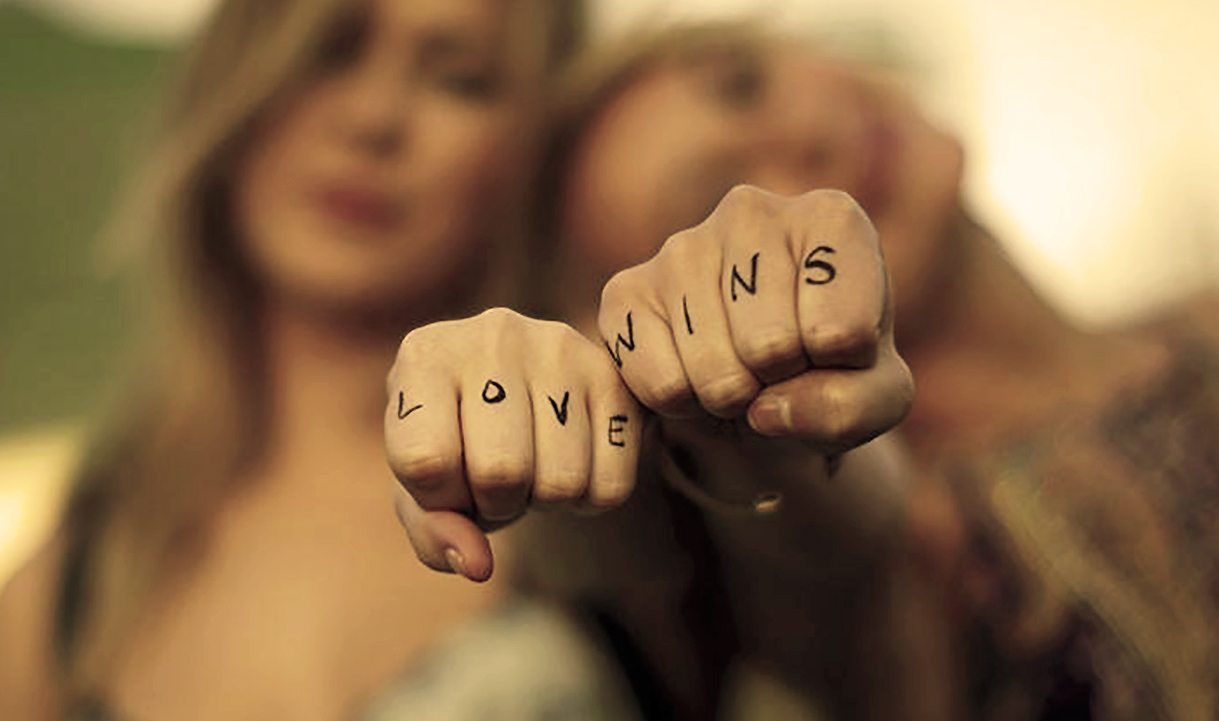 Some days I think people choose to miss the point.   
In the weeks following the election, those of us opposing the coming Administration and protesting what we see as very problematic Cabinet appointments and flag-raising political maneuvering, have received a similar scolding from Conservatives as we engage in debate on the issues. It's an attempt to call us out for our alleged hypocrisy:
"I see, you're all for diversity unless someone disagrees with you! Apparently we don't get included in that! You Liberals are so tolerant!" they say.
Well, they're partially right. 
The commitment to diversity and equality means demanding that everyone gets a seat at the table; that each person's inherent worth is recognized there, that no one is devalued or excluded based on a fixed and fundamental part of their identity: skin color, gender, nation of origin, sexual orientation, religion, etc.
This means that we declare every human being equally valuable. It does not mean we treat all behavior or all opinions equally:
If your opinion directly endangers people based on those essential parts of who they are—we'll pushback.
If your worldview permits you to treat someone as less deserving of civil rights or it discards their basic humanity—your worldview is a threat to true diversity.
If your evaluation of another makes you more tolerant of their mistreatment or less outraged by hate crimes against them, that's a fundamental problem.
Active discrimination and violence don't get a seat at the table. They don't get proximity to do further damage to people.
For example, a gay teenager and a Baptist preacher are both invited into genuine community and both welcomed into conversation, but if the preacher insists on the inherent depravity of the teenager, if he or she cannot see the teenager as fully equal to them in the eyes of God or the Law, this is a barrier to diverse community and an assault on the teenager's very identity. The teenager's place at the table is terribly altered by the preacher, not the other way around.
Diversity will always err on the side of the marginalized and always be an inconvenience to the privileged because diversity seeks justice. It demands benevolence for those who are not experiencing it.
The contention for the past year has been that all political perspectives are valid, but I won't consent to that and it's a matter of personal safety. No individual groups of people are explicitly, measurably endangered by a Progressive platform, they receive the same consideration. But I can illustrate the specific ways people of color, immigrants, Muslims, women, and the LGBTQ community are less safe and less represented by this Administration, which is already by its conduct, a movement of exclusion. 
Friend, I can respect you and seek to understand you, while declaring your actions or those of politicians you support, completely reprehensible. I can criticize your conduct or the results of your behavior without attacking your worth. That's how this works.
If you believe people of color are simply inferior to white people, you're going to have to work hard to stay at the table.
If you believe LGBTQ people to be abominations in the eyes of the God you worship, you're not coming to the table in peace.
If you believe Muslims are likely terrorists, you probably won't feel welcome at the table for long.
And so no, it isn't at all hypocritical to champion diversity and to confront injustice simultaneously. They are fully collaborative and integrated movements.
Embracing diversity does not mean tolerating active bigotry or violence against people. The table is bigger, not because you can say or do any horrible thing you want to, it's bigger because each person's inherent worth is protected there—especially those usually marginalized.
All people are welcomed at the table but bigotry isn't, so save the allegation that its acceptance is a requirement for me.
Equality demands decency toward humanity's diverse gathering—and it's what I demand.
Order John's book, 'A Bigger Table' here.