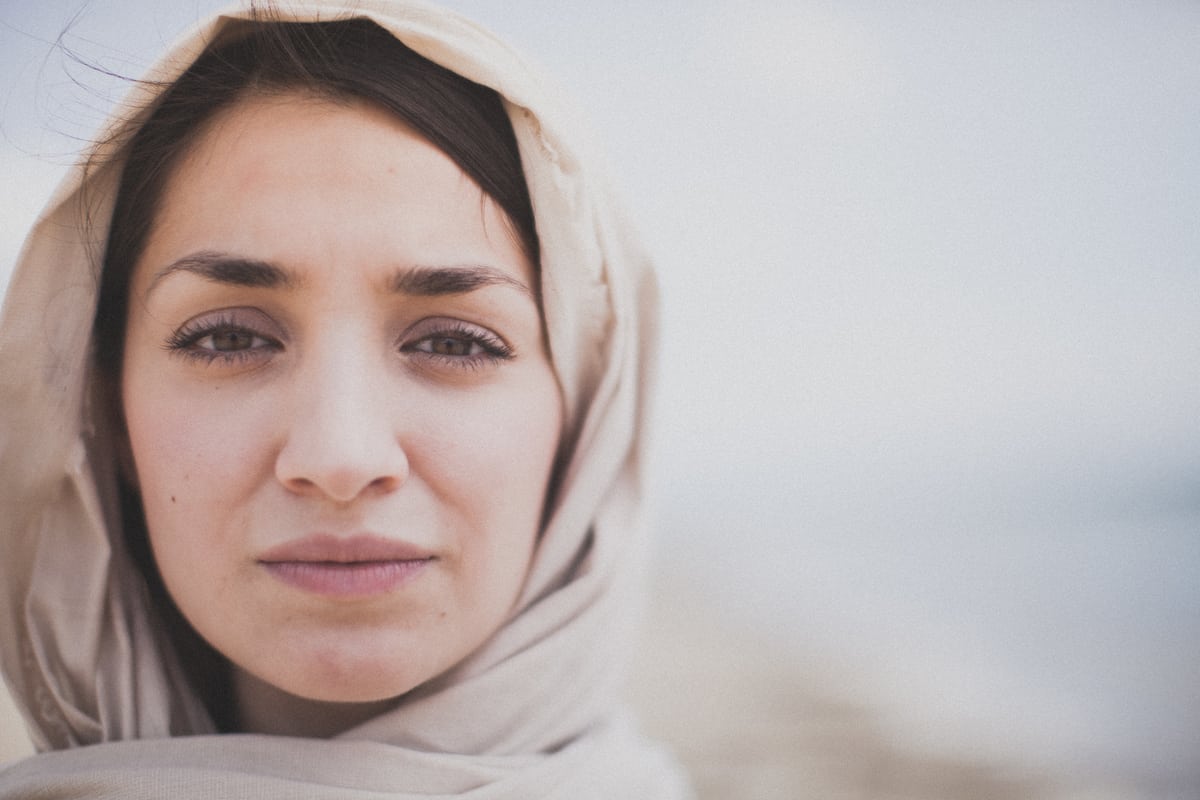 Safety.
To quote a wise man: "You keep using that word. I don't think it means what you think it means."
Safety has been the mantra of those trying to justify the Executive Order banning Muslims from seven countries from entering the US; one that threw the international community into immediate panic, stranding terrified families throughout the country and leaving immigration officials with an instant, unprecedented crisis. While thousands of outraged Americans streamed into airports and around city halls all over our nation to oppose the ban, Trump's vicious guard dog base made of largely white Christians, contended that the President was simply protecting the American people from the encroaching threat of what these folks like to call "radical Islam." 
And it simply isn't true. The safety of Americans is of little concern to these people, least of all those currently making these decisions. It's certainly not anything this President gives a damn about.
If this was about keeping Americans safe from violent religious zealots, the President would have his sights on many of the very people most loudly applauding the Muslim Ban. He would be protecting us from angry, unstable white Christian guys with guns—and the brimstone-breathing preachers fanning hatred. 
Homicides here by Muslim-Americans amount to about one-third of one percent, and the number of murders by Muslim immigrants equals exactly zero. According to the CDC there were an estimated 33,804 homicides by handgun, and yet Trump and the GOP have repeatedly and defiantly opposed any efforts to limit gun proliferation or to make it more difficult for the mentally ill and those with criminal pasts to own guns. They have created a golden calf out of the 2nd Amendment and worshiped at its feet while ignoring the carnage all round them. Apparently, banning dangerous things doesn't seen to be of any interest when it hits close to home. If the safety of Americans were a priority, they wouldn't be targeting Muslim immigrants who come here seeking refuge, they would be urgently treating America's massive, mortal self-inflicted wounds.
And if we're really going to address dangerous religion, we American Christians need to look in the mirror and face the hard truth. To the rest of the world, Christianity is as violent a religion as there is, responsible for as much war and strife and oppression as any in History. And the amount of terrorism perpetrated in this country by white people in the name of Jesus is expansive and relentless. (Just ask the LGBTQ community, people of color, women, Muslims, and Atheists). And for every seemingly terrifying verse ripped from its context from the Koran used to strike fear into the hearts of pew sitters, I can show you five from the Bible that would strike the same fear into similarly uneducated masses looking for reason to be afraid. If we're going to get into a battle of holy books, there's enough ammo to go around.
And that's the sad irony here. For the past few decades, the narrative lifted up by Conservative Evangelical leaders in American to their people, has been one of imminent danger; of an external threat that must be eliminated. Celebrity preachers and Republican lawmakers have consistently and loudly sounded the alarm that "radicalized Muslims" are streaming into our country to do us harm, while meanwhile the professed people of Jesus already here are the ones tearing the place apart, unloading bigotry on the marginalized, preaching hatred from their pulpits, infiltrating the political system, and shooting up elementary schools and shopping malls. It turns out we are the terrible thing we fear.
Never mind the fact that the very heart of Jesus' message was sacrificial living, the laying down one's life for one's friends, and risking on behalf of those being marginalized. He preached of turning another cheek, loving one's enemies, and not fearing those who would kill the body. Safety was the last thing he implored his followers to seek, so even if the danger was real Jesus would be calling his people straight into it for the sake of modeling love.
I wish this Muslim ban was about safety but it just isn't. Federal Judge Ann M. Donnelly who issued an emergency stay of the ban knows it. Attorney General Sally Yates, fired by the President for refusing to defend it in court, knows it. President Obama, Senators Lindsey Graham, John McCain, and Chuck Schumer know it. The millions of Americans and people around the world protesting on social media and in the streets know it too. It isn't about the threat of refugees, or about some inherent violence of the Muslim faith that manufactures terrorists.
And most of all, this is not about protecting the American people from actual danger. It is about a religion-fueled political machine gradually removing Muslims from this country and leveraging the narrative perpetuated by the white Church that Christians are under attack in order to ignite a shrinking political base. It is a cheap, incendiary tool to keep churches full and to stoke the fires of Nationalism—and it's about as far from both the core of the Constitution and the heart of Jesus as you can get.
The idea that this is all about keeping us and our children safe is nonsense, and as an American and a Christian—I'm calling B.S. on all of it.
It's not Muslims who make me afraid, it's professed followers of Jesus who out of malice, bad theology, or willful ignorance, seem so driven and willing to do damage to strangers.