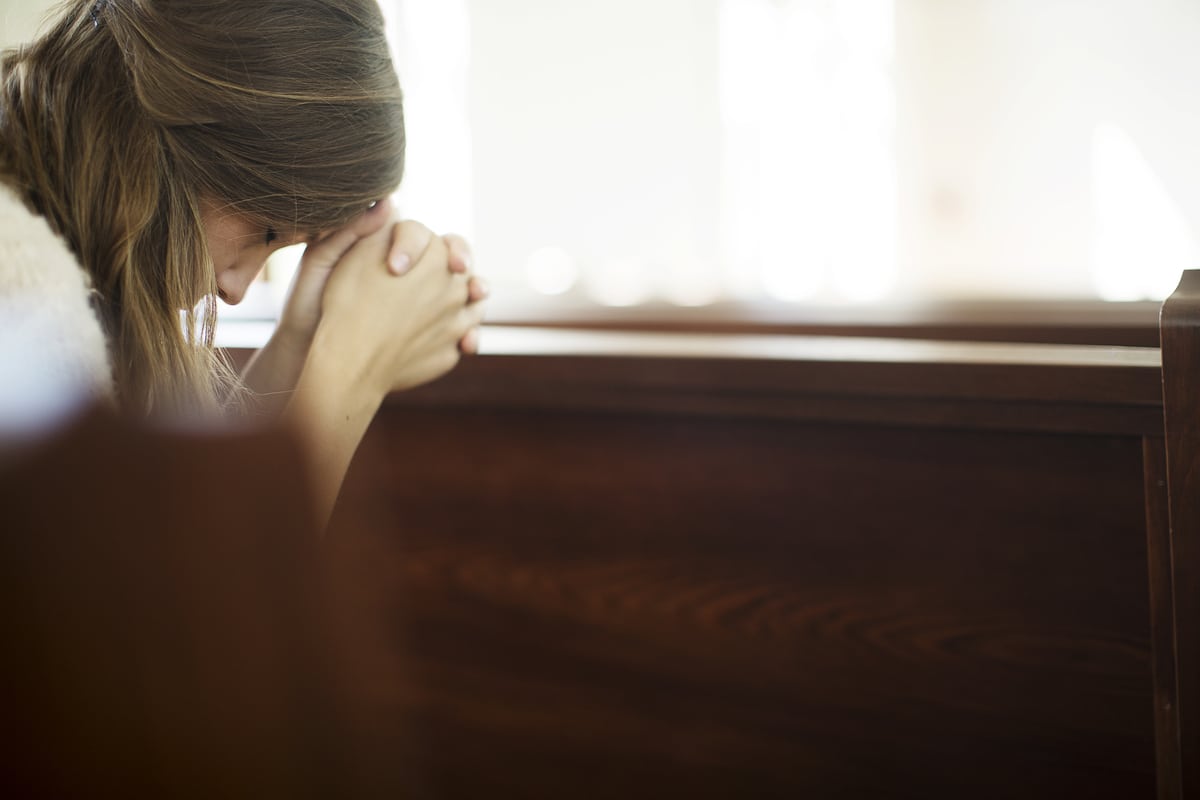 The woman's voice began to quiver.
She'd just introduced herself to me in the hallway of our church, and for a couple of minutes she'd held it together. But as she started to share the difficulty of the past few months, the strain showed on her face and her cheerful facade quickly began to crumble and fall away before my eyes—until finally she blurted out the words punctuated by heavy sobs:
"I don't know if I believe anymore."
I'd like to say that my first feeling was surprise or sadness—but honestly it was deja vu. This is commonplace now in this work. This is normal.
There is an epidemic of the soul here in America: millions of people of a once steadfast faith, now standing at the precipice of unbelief. They're exhausted and terrified and finding faith a hard sell.
I hear from them every single day. They once were blind and have now seen something they'd prefer not to have seen:
Celebrity evangelists selling their souls for a Supreme Court seat.
Local pastors loudly sanctioning hometown anti-LGBTQ legislation.
Church friends being silent in face of Muslim Bans, Anti-Semitic graffiti, and refugee neglect.
A theocratic political leadership that offers safe sanctuary to bigotry, racism, and homophobia—and expels compassion and decency.
Christians in their families and homes who they no longer easily see Jesus in.
A faith tradition they no longer recognize as home.
Even the hatred in their own hearts as a result of these things, toward people they love or those they barely know.
The cumulative affect of it all has generated an existential, belief-battering sh*t storm that's left them feeling as though they've lost a secure hold on something—whether they call it God or faith or peace of mind or sanity.
I'd also venture to say that the past 18 months has produced more former Christians than any similar period in my lifetime—and honestly I can't say I blame them. I understand their devastation. On many days, I share it. As I sift through the events of the day and my conversations with people, and as I witness what so many people of my faith tradition seem perfectly fine with, everything becomes unstable. Cloudiness replaces clarity. I begin to question the whole system. 
Dozens of times a week people come to me with a similar form of the same questions: "How do you do it? What sustains your faith? Why do you still believe?"
My answer varies greatly depending upon the hour, my news feed, or how honest I feel like being at the time.
You see, often I know what I'm supposed to say as a pastor, how I'm supposed to respond as a Christian; that the world is filled with flawed human beings, and that we'll always experience a perfect God through imperfect people who are prone to do damage.
I'm supposed to say that Sin is a sickness of Humanity that afflicts us all, and that while we're here we'll have to endure the horrors it brings.
I'm supposed to believe that even in times when people are being brutalized and sanity seems in short supply and hatred seems to be rewarded—that God is still present and good and at work.
And most days I believe that.
Most days.
But we all reach a point at which we can't absorb any more spiritual body blows, moments when we can't sustain any more injury to our souls, days when our emotional resilience is exhausted. This year, many people have found themselves here. They live pressed hard against their capacity to still believe all the things they once believed—about people and life and God.
My inbox is filled with messages from therapists, social workers, counselors, mental health professionals, and ministers of every faith—nearly drowning in the existential fallout of these days. This epidemic is real and growing. And as tragic as that news is (and it truly is), it's also the place I find reassurance. There is faith and hope to be mined here in the solidarity of our unrested souls.
There in the anger, the outrage, the grief, the very not-alrightness of so many, we might find reason to keep going, keep loving, keep believing.
Maybe our shared discontent is an alarm that there is something better and that we should keep seeking it.
As I stood in the church hallway listened to another human being tearfully let me into to her desperation, I realized that she and people like her are often the reason I still believe, and the place where I see evidence of God. Maybe the faith crises breaking out all around in these days, are a sign that people's souls are waking up and pointing to something worth pursuing.
Perhaps this epidemic isn't a sickness, it's a rebirth.
This is a prayer that is still worth praying.

To you who are exhausted and terrified and straining to still believe: You are in good company. Be encouraged.