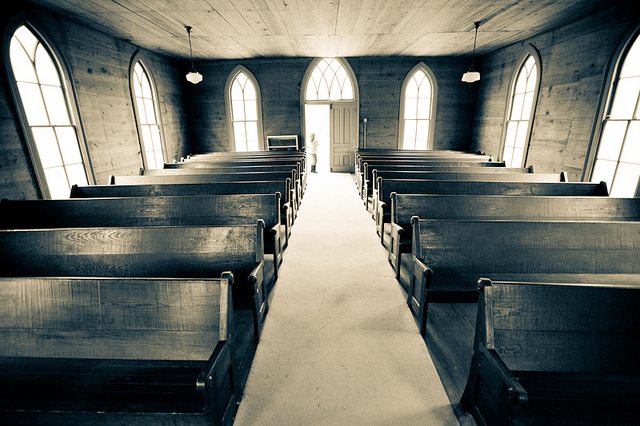 To My Many Reasonable, Decent, Faithful Christian GOP Friends: 
As the months of this Presidential race have dragged on I've noticed your quiet withdrawal, your slow disappearance, your gradually silence. I've watched the noise become louder, the rhetoric angrier, the tone more menacing—and the sanity surely fleeing.  
Through an entire RNC convention I've watched it all unfold; every fearful, violent, venomous, hate-filled, hope-deprived minute and I've been waiting for you to say something; words that bring some compassion and unity and benevolence. The fact that you haven't is frankly heartbreaking.
Since I know you are a Christian and that you take your faith as seriously as I do, I keep wondering when you're going to stand up and speak the love of Jesus into all of this sickness. 
I wonder why you don't tell your party leaders to stop brokering in fear; of Muslims, of people of color, of the LGBTQ community, and to stop perpetuating violence and war and dread. It's disgusting and there's nothing about it that is faith affirming, and friend if you don't say it, who will?
We don't need to align politically, but the fact that we share something far deeper means I expect you to speak now in a voice I recognize. This isn't about politics anyway, it's about your religion mattering in the most fundamental areas of life and affirming the inherent worth of all people, and right now you're dropping the ball by your silence. You are culpable for the acrimony and hatred because you won't condemn it. That's always been how the world works.
I honestly can't tell if you're terrified or embarrassed or silently amen-ing what you're seeing right now, and I should be able to tell. Whatever your faith convictions are, they are of little consequence if they stay concealed.
If building walls and bombing the world and "eye for an eye" and "America first" is really what you believe we're called to, then say it. But if you don't, I wish you would say that too because the loudest voices are screaming that the sky is falling and people are believing it and running terrified.

I grew up believing God doesn't give us a spirit of fear and I thought you did too, and that's what has me at a loss.
In the Gospels, when the disciple Peter is asked if he is associated with Jesus, he denies him, later saying he doesn't even know him. It isn't anything he does that rejects his faith, it's what he refuses to do. Like it or not, you are denying Jesus in these moments as you tolerate words and conduct that are diametrically opposed to his life and ministry. 
You no longer get a pass to simply claim Christianity and go about your business while all Hell breaks loose around you. Those days are over. 
You're either going to step up now and emulate Jesus, or you're going to willingly abandon him in, and in the process align yourself with some really dark ideas that the Christ of the Gospels spent his lifetime condemning and pushing hard against.
We're supposed to be on the same side, you and me: the side of love and mercy and justice and gentleness and joy; the side of loving our neighbor and of turning our cheek and washing feet. I'm waiting for that from you. The world is. If our faith doesn't transcend man made politics, it isn't worth much. If we can't be united love for all people, we're the worst kind of clanging cymbal.
"What will it profit a person if they gain the world but lose their soul?" Refuse to affirm your faith in these days, and I fear you may find out.
You are not the enemy. I believe that with all my heart.
Hatred will always be the enemy, and right now it feels like that hatred is winning because good people like yourselves are staying silent.
I love you but that's just the way I see it.
I hope you find your voice.

I hope you speak soon.