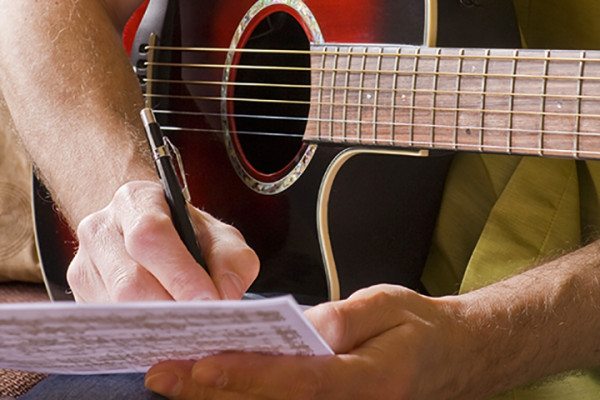 I confess that I'm a Christian who often envies Atheists.
As the blog has reached a larger audience, I've been extremely grateful that so many of the people who connect with the writing claim no religious affiliation. It's a great joy. Too many people of faith would prefer to preach only to the choir of those who agree with them, staying nice and comfy in their little spiritual bubbles, sequestered from those dreadfully worldly "heathens".
I'm pretty fond of the heathens, actually.
I often find Atheists to be much kinder, much more compassionate, much more reasoned (and frankly a lot more like Jesus than so many of the professed Christians I know—but that's a blog post for another day.)
One reader recently joked that she enjoys my writing greatly, thought she admittedly "keeps hoping that I will one day be converted to Atheism".
Many days I so wish to be, too.
It's naive of me I'm sure, but I often imagine that life would be much easier and my moral dilemmas far less frequent, if I simply could abandon God and resign myself to a world contained within only measurable data. I picture my time being much simpler, and populated by far less existential angst, though that may just be grass-greening on my part. (Nearly two decades of in the trenches church ministry can do that to you.)
More times than I care to admit, I secretly pine for life without religion, without God. The only problem, is that my faith keeps getting in the way.
It's that dear friend who you've known for years; the one who annoys and frustrates the heck out of you much of time, but whose presence makes your life so much sweeter and so much more interesting. Your relationship with them is the glorious duplicity of affection and frustration held in equal measure.
This has been my spiritual journey.
In many ways, music brought me back to faith when I had nearly abandoned it. I can vividly remember many years ago, sitting in front of my computer with a guitar when a song just flooded in. (One who composes or creates understands what I mean). The melody and words came quickly and as they did the hairs on the back of my neck stood up and I felt close to tears.
And after a few brief minutes, a song that had never existed before in world now did. (Unintentional copyright infringement notwithstanding).
I've always held that quiet moment as a gift and a reminder of the sacred act of creating. It's continually pointed me to far more profound Art all around me.
A few weeks ago I was the guest on a secular humanist radio show, invited to debate the existence of God, the relevance of the Bible, and the challenges of working out morality both with and without faith. I am blessed with so many wise, funny, articulate non-believing friends in my life and these are conversations I genuinely love having.  I was thrilled with the opportunity to do so with others listening in.
Our discussions that evening were measured and respectful, and though the host claimed to have no interest in proselytizing he later stated that he and his friends "really want people to abandon faith altogether." It seems that deep down, the conversion agenda is strong within all of us, regardless of our faith perspective.
We all inherently want people to agree with our worldview, either out of love or compassion or competitiveness or simple intolerance. Whether you claim religion or not, you'll have to decide where you land most of the time in that regard.
The discussion turned toward the merits of Science (something many Christians avoid, the way vampires avoid garlic bread and sunbathing). I've never struggled to reconcile the natural world with a Supernatural Creator. For me Science has always been the mathematics of God, and Faith the poetry of God. Each reflects something equally true and beautiful about the same incredibly complex source. As I shared with the host, Science gives me so many answers of the "hows" of this world, but so very few of its "whys".
His question to me was, "What if there is no why to everything?"
And that is the very sweet spot of belief for me; the why that must exist, the why that could only come from something or someone called God.
So much of what we have in this life that gives it meaning or joy or beauty has one common characteristic, one that we simply accept as a given as we receive it: A reason for being.
A song that we love comes on the radio and we'd never assume that the song simply existed; that it happened merely because the natural elements of melody and harmony and sound all exist. We would never accept that the song wrote itself, generating its own existence. We understand that the song had to have a writer and that the writer composed the song with the intent to communicate something to those listening. The songwriter precedes the song.
We sit down to an amazing plate of lasagna and as our eyes, nose, and palette all receive it in all of its multi-layered, sauce-bubbling, cheese-oozing goodness, we'd never dare to believe that it simply is; that just because the individual elements might exist, that it somehow assembled itself. We know that something as beautifully balanced and complex and intricate had to have a chef behind it, one whose mind and hands combined, to joyfully place it in front of us.
The same can be said for beautiful paintings or books we devour or cars we cherish or clothes we adore or movies we watch over and over again. We receive all of them, not wondering whether or not there might be someone behind them—we know it without a doubt.
That's how creation always works.
And if we find such assurance of a maker in so many of the relatively small, measurable, tangible things that we adorn our daily lives with, how could we not find the same surety regarding the very world we live in, one whose splendors are far more staggering?
Do we really believe that everything that exists; the universe and the ocean and the wildflowers and the colors of the sunset and the stars and your very heartbeat; that it's all merely a song that no one wrote?
I'll contend that this requires a faith stronger than I am currently capable of.
If a relatively disposable three-minute pop song can't exist without a small army of writers, musicians, and producers working in concert, how can the very planet you're sitting on right now and all that is happening upon it and all that's happening within you, be the product of no one and nothing; just a random, purposeless process?
It can't.
Everything in life that we cherish or admire or are inspired by, testifies that all creations need to be created; that every meal comes from the heart of brilliant chef, that every painted masterpiece flows from the brush of a master's hand, that every song you blast rebelliously as you're driving slightly too fast down the highway, first played in the head of the one who composed it.
I believe that life itself makes the same case.
I'll surely continue to wrestle with so much of the big and small questions of how this faith gets worked out in the everyday. I'll still to frequently court doubt and spar with belief.
I know that many of this life's mysteries will never be fully resolved on this side of mortality but there's something that my musician's heart knows without question:
This world is a song that God wrote.
I'm just trying my best to catch the melody and to sing along.