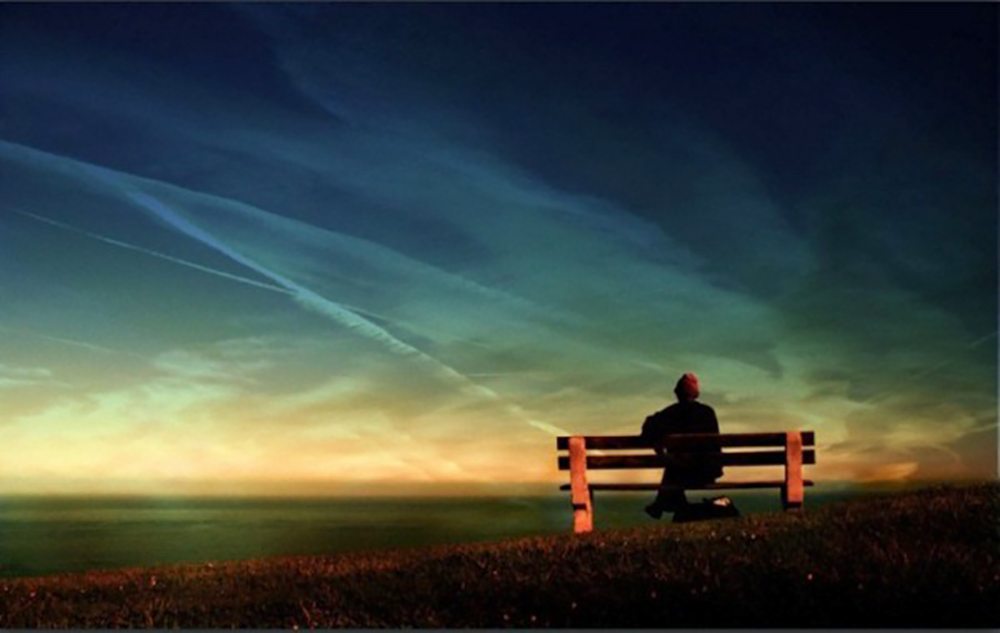 My father died today.
This wasn't the first time, though. I initially lost him almost twenty months ago, and when the news first reached me it literally brought me to my knees on our front lawn. In the early morning sun of an ordinary September Saturday, my unsuspecting body fell to the ground as the vicious tidal wave came and leveled me.
I still remember the dizzying flood of thoughts and questions and emotions as it all hit; my brain trying desperately and unsuccessfully to keep up with everything coming in. There's no way to adequately describe those next few frantic, disorienting seconds and the hours and weeks that followed for anyone who hasn't experienced it, other than to say it was a terrible personal Hell that I'd never hope for another living soul.
And yet for those of us who have lost someone we so love, it's a Hell that endures.
The thing about grief that people rarely tell you is how it repeats itself, how cruelly it cuts you again and again and again. You can go days, sometimes weeks feeling as if you've gotten the upper hand, that you've made some kind of tenuous peace with it all, that you've finally truly accepted the reality of the situation. Life can even seem quite normal, and you can foolishly find yourself genuinely believing you've turned a corner.
And then it happens.
Something randomly trips that invisible land mine buried just beneath the surface of your mundane; a song or a scent or a date on the calendar, or worst of all seemingly nothing, and you feel like the one you love has just died—again. The pain of separation comes as violently and clearly as it did in that very first second and you find yourself reeling once more.
I can't count the number of times I've relived my father's death since that first horrible September morning, and yet the ferocity of the feeling never dissipates. Though it's been nearly two years, a new city, and a new job since then, this week I once again found my knees on that front lawn, my mind struggling to make sense of anything, my tears pouring through heavy sobs. It was sorrow rebooting itself in my heart; another brutal Groundhog Day of grieving.
And yet the worst part of all of this, is that although I feel well right now, I'm quite certain that it will happen again. I may enjoy another season of apparent resignation perhaps even for a considerable amount of time, and then out of nowhere the pain will return with ferocity and suddenness, and my father will die again.
Grief yields a perennial pain; one that continues to do its invasive work within us for as long as we live.
It, like the love we have for those we are now without, never ends. This is both a beautiful tribute and a heavy toll.
And I guess that's the other great truth about grief, that hope perseveres too. As many times as the hurt comes to blindside you, healing does as well. Without warning or reason or sense you suddenly begin to feel the unmistakable lightness of unexpected joy, and you get enough strength to keep going.
Not only that, but you somehow actually find life again. There, your beloved is ever-present; the beautiful bond of your relationship with them is not at all severed and you are connected intimately anew. Once more, there is gratitude and sweetness in remembering.
That is my prayer and wish for you; that for every time you relive your loss and for every day the one you love dies again, may you receive enduring comfort and a peace that is equally relentless in its coming to you.
Be encouraged.