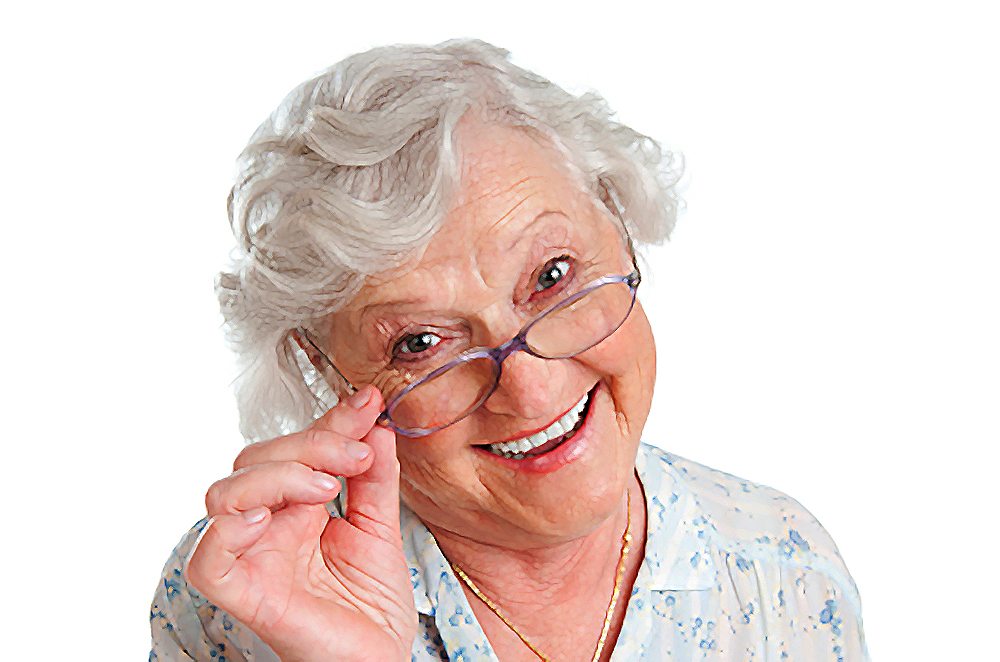 Today we remember Nana.
Nana was a sweet lady.
She adored her grandkids, loved hosting big family gatherings on Sunday afternoons, and always looked forward to her Tuesday mornings preparing breakfast for the residents at the Rescue Mission. She was a devoted wife of 48 years, a cherished friend, and a kind presence in the world. She leaves a heartily laugh, a gentle disposition, and a wonderful, tender legacy to those she's left behind.
And according to many Christians, Nana is also suffering in eternal, fiery torment right now.
You see, Nana wasn't "saved"—and so Nana is in Hell.
Oh sure, she lived a life fully marked by love and forgiveness and mercy, and even though everyone who brushed up against her came away with the sweet, unmistakable perfume of goodness, she never prayed the Sinner's Prayer and well, that pretty much voids out all of that other good stuff, or so the orthodox Christian thinking goes.
Throughout her life Nana never had much use for church. She grew-up believing in God in a "big picture" way, but organized religion never meant much to her and she avoided it like expired meat and paying retail. Nana was never baptized and she certainly didn't answer any altar call. She just tried to treat others the way she wanted to be treated and to make the world a better place while she was in it. Nana was a live and let live kind of lady.
Too bad she's now treading water in a lake of fire, weeping and gnashing her teeth, and generally having an indescribably horrific afterlife.
Is this really what we believe, Christians?
Is this really what you believe?
I don't mean, what you've been taught in Sunday School or heard preached a few hundred times by your pastor or read in a tract left in your screen door, but is this what you feel in the still, quiet moments where you and God are the only ones present?
Is this a reality that your heart rests in?
Is unsaved Nana really in Hell?
You see, it's really easy to throw eternal punishment around at evil people; at those we dislike or fear or see as our enemies. The forecasting of damnation is big business in the modern Christian Church, and many pastors and pew sitters have made a lifetime hobby out of letting people know that high heat and humidity are in their permanent future unless they pray the prayer and sign on the dotted line.
And if we think about "sinners" only as some generalized, faceless, theoretical souls unattached to us, we might be able to find some kind of solace in a theology that includes the distinct possibility of them presently boiling in pools of sulphur. It's one thing to flippantly condemn Muslims or gays or murderers or Democrats and feel confidently detached from it all.
But Nana? Sweet, funny Nana? She's burning for all eternity?
I have to confess, this is a massive stretch for me as a man of faith.
I know the Scriptures back and forth, and what's more I know the party line that so many Evangelicals tow. I know the hard sell that forms the bulk of so many's religion and the unrelenting drive in Sunday Church services to "close the deal" with folks and get them into Heaven. I understand the momentary spiritual transaction that so many of us place at the center of their theology and the practical exercise of that theology.
Yet I also know the character and the goodness and the boundless love of God. What's more, I've known thousands of "Nanas"; people of all walks of life whose lives reflect what I know to be the attributes of Jesus. Yet many of them have not been Christians or verbalized any faith at all, let alone confessed their sins in a traditional worship service by walking down the center aisle and falling at the feet of a stranger to receive salvation. And I'm supposed to accept that they are all eternally separated from God or doomed to such a fate—and that this is a perfectly fine religious position.
Frankly, the more I walk the road of faith (now four and a half decades in) the less peace I have with a God who would torment someone's grandma. I have less and less confidence in a magic prayer as the foundation of our existence here, and our destination afterward. In the Gospels I see a Jesus who called people into a lifetime of following; of asking and seeking and knocking. I never see him calling them to an altar.
Many of you may see this as a watering down, a compromising, or even a complete denial of my Christianity, but I see it as an honest acknowledgment of the profound cognitive dissonance between a merciful, loving God who adores us—and a Divine, grudge-holding Nana burner.
If you claim faith in Jesus, just how do you reconcile a religion that so often threatens the world with Hell, assuring us that so few will ever avoid it; with the personal experience you have with beautiful, honorable, giving souls who come to you in flesh and blood every single day and who don't fit within the rigid confines of that Christian tradition?
In your heart of hearts, are you able to believe that those you laugh with, work with, cuddle with, and eat with are condemned to suffer for eternity, in the absence of a measurable "Come To Jesus" moment, or is your faith in God built on far larger, more subtle, more complex understanding of who finds themselves in the presence of God beyond this life, and just how it all happens?
Is Nana really in Hell right now?