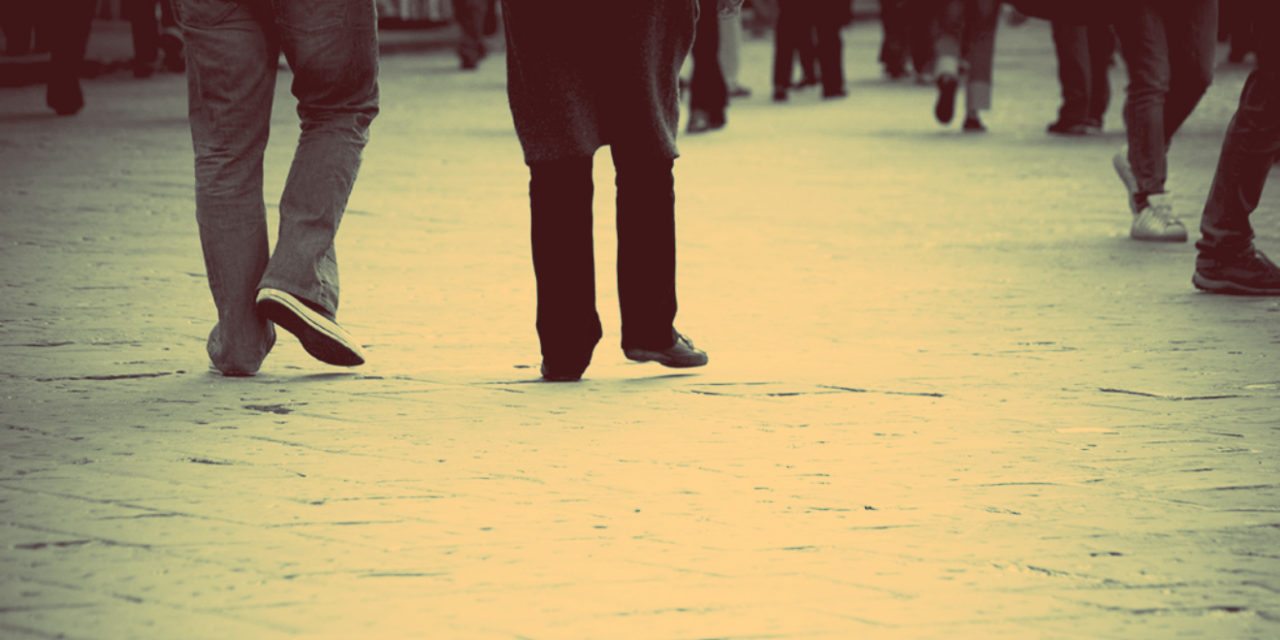 Thou shalt not steal. – God
Millions of people have lost their religion but they haven't all given it up willingly. I think we Christians have stolen it from many of them.
They've looked at our body of work and found it far less than convincing. For all our loud, flowery talk of a God who is Love, we've repeatedly proven ourselves incapable of a worthy demonstration in close proximity—and so away they walk.
In the Gospel of Matthew, Jesus dreamed out loud that the very lives of those who followed him would become brilliant beacons pointing to God; that our collective character would be the loudest testimony of God's goodness in the world. We would incarnate Christ's love to a hurting humanity in real-time, up close; and they in turn would seek the source of what they'd experienced—and find God there waiting.
Consider this a wake-up call, because that dream ain't happenin' with nearly enough regularity.
Every single day frustrated, exhausted people tell me as much. They reach out to me at their place of breaking; the pivot point where their road turns decidedly away from the pursuit of God. And so many times they share with me that they are leaving faith behind for good; not because of the systematic sins of the institutional Church, or the theocratic politics of Presidential candidates, or the greed and abuse they see in organized religion. No it's much more localized than that.
Far too often, people are abandoning Christianity because they are looking closely at believers like you and me and finding very little light worth moving toward. They are rubbing up against our specific, individual lives, and instead of coming away with the sense that God is real and worth seeking, they are determining that God must be dead or at best irrelevant—and we probably shouldn't be the least bit surprised.
Whether across their kitchen counters or board meeting tables or smartphone screens we are giving people plenty of reason to conclude that religion is a grand failed experiment; a nice, lofty theoretical exercise that falls apart in the practice of actually living. So it isn't the Church or Jesus that they're objecting to, it's you and it's me.
We haven't arrived here overnight and there are lots of reasons for it, but in America especially, I think we've gradually evolved into a nearly Jesus-free Christianity; one that allows us to claim Christ while not being saddled with the annoying burden of living like him in any meaningful way. We get God's cachet and we get our way which is how we like it: cheap religion without the costly personal transformation.
If we're honest, in the course of a given day out there most of us are usually far more interested and invested in winning arguments, proving points, garnering Retweets, and throwing shade than we are reflecting the compassion and humility and dignity of Christ to people in our path. We have so strayed from the plot and so made God in our own nasty image, that we've convinced ourselves the best answer to the question, "What Would Jesus Do?"—is be a jackass.
Take a look at just about any faith-based blog comment section or social media exchange or partisan talk show. Regardless of our place on the theological continuum, we're all quick with our snark, ready with our rhetoric, and armed to the teeth with enough memes and put-downs and mic drops to slay an army. We spit venom and belittle dissenters and we walk away from conversations and computer screens feeling self-righteous satisfaction in our victory over our enemy, when in reality Jesus is the one left most bloodied from the battle. At the end of our efforts, we have often succeeded most, in nudging onlookers further from belief in a good God who loves them madly. So many on their spiritual journey see us and think to themselves, "If this is Christianity, then I don't want it."
I've always contended that the best evangelism is simply to tell people that you're a Christian and then not be a complete jerk. I believe in faith-sharing through the sermon of a life resembling Jesus, and yet I confess I daily fail this endeavor rather miserably.
Christian, at the end of every day it's helpful to rewind through the preceding hours and carefully sift through our interactions, whether in person and on social media and ask what those words and those conversations are most marked by:
Is the life I am living worth aspiring to; my countenance, my manner, my default condition?
In any measurable way, does my faith in Christ make me different than those without it?
Does the sum total of my seconds radiate the kindness and humility and forgiveness of Jesus or something far colder, harder, and angrier than that?
Is my life perpetuating Jesus' life or not?

Truthfully the possibility for hypocrisy in this faith journey abounds. Though we speak of a perfect God, we ourselves are flawed, messy, wrecks destined to fall short—but that's not a good enough excuse not to strive. Let our failure not come easily or without great effort at the beautiful alternative of stumbling after Christlikeness. If we are indeed to fall, let it be as we seek to fly.
Yes, millions of people leave the faith because the Church has hurt them, but so many times that wounding is not done from a distance by some massive, faceless entity, but by a familiar assailant close enough to cut them. That mortal damage is inflicted in the cruel words and vengeful posts and mean-spirited rants of those they know or encounter in community.
Christian, as you think about the root causes for so many people saying no to religion, don't just look at the culture or people's sin or a broken system or a failing institution—look in the mirror.
May the testimony of our lives, give those seeking souls in our midst one less reason to lose their religion.