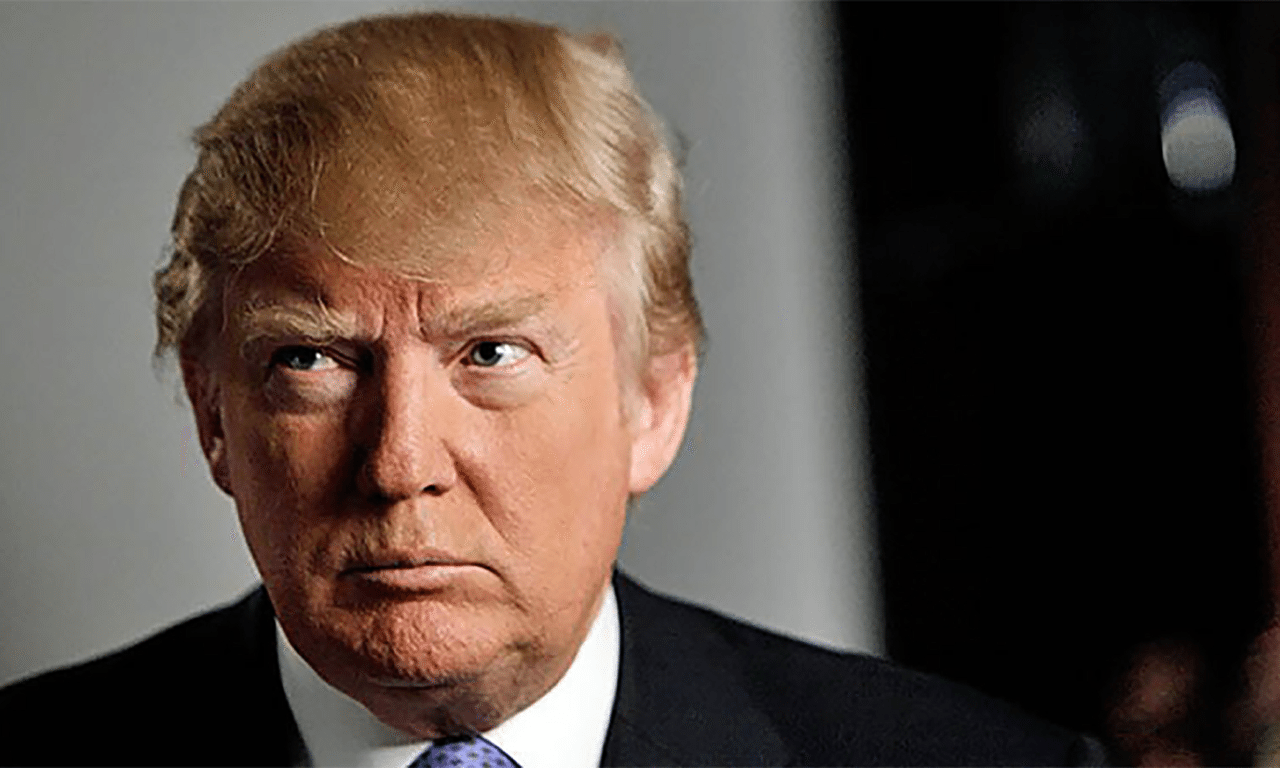 Donald Trump is a Christian leader. America's GOP voters are confirming this.
Never mind that his life and campaign are devoid of anything remotely resembling the Jesus of Nazareth we find in the Bible.
Forget that the rampant capitalism, unchecked ego, powerlust, and repulsion for strangers oozing from his persona aren't things anyone reading the Gospels would at a call at all Christlike.
Disregard the steady flow of verbal diarrhea; of banning refugees and building walls and shutting up women and beating up dissenters, which comprises his growing testimony.
Pay no attention to the fact that his attitude toward immigrants, Muslims, people of color, women, and the LGBTQ community are as filled with venom and contempt as can be measured.
None of that matters.
It's all irrelevant.
We don't care.
He doesn't need Jesus in the slightest in order to use his name or fleece his flock.
Donald Trump is a Christian in America in 2016.
That is to say, he is as Christian as much as we now require here to bear the name: just because he says so. That's the only barometer: self-profession. The rest is inconsequential.
Yes, Jesus taught that we are all known by our fruit; by the tangible things we produce as we live and move through the world.
Yes, he warned that our words overflow from the deepest contents of our hearts.
And yes, he preached that our very lives are the truest testimony of our faith confession.
(What the heck did Jesus know about being Christian anyway? He wasn't white Republican, or Evangelical.)
By declaring faith in this campaign, Trump has made God in his own bigoted, bullying, scowling image and built a massive golden idol of himself; one too many professed Christians are bowing down to in droves primarily because its heart mirrors their own.
It isn't merely that Donald Trump "speaks his mind" that earns their allegiance (as so many of his Evangelical supporters allege) it is that he speaks their minds. Because of this they need to christen him as Christian or face admitting that they too have a religious worldview that now veers so wildly from the Jesus found in Scripture that it would be unrecognizable as a part of him to those living back then. They want to writhe freely in the filthy orgies of Babylon while wearing the pristine, gleaming Cross of the Kingdom of God. They want to sleep with the culture in the dark and condemn it in the morning.
America's Republican voters are declaring Trump sufficiently religious enough to co-sign on for the highest office in the country, while having themselves spent the lion's share of the past decade questioning the earnestness and validity of President Obama's personal faith convictions. Conveniently and sadly the President's party and pigmentation bring a different kind of scrutiny from those religious folk voting for The Donald in the Bible Belt.
The GOP voter's embracing of Donald Trump fully embodies the Frankensteined faith that the extreme Evangelical Right has been violently stitching together for the past few decades; the brutal, bastardized new monster Gospel, formed of equal parts power, white privilege, capitalism, xenophobia, warmongering, a little Old testament wrath of God rhetoric—and good old-fashioned hatred.
There's no sense in fighting it or denying it or ignoring it: This is what Christianity in American is now.
It is not an outlier.
it is not the lunatic fringe.
It is the rotten, stinking center.
It is orthodoxy.
Donald Trump can claim Christ and fit comfortably here.
Little wonder. This renovated religion doesn't require the burdensome presence of compassion or joy or kindness or self-control it once did. It is not bound by the rigid, pesky requirements of love and peacemaking and forgiveness. It can generate discord and it can chase wealth and it can manufacture war and it can exact violence upon the marginalized without guilt or repentance. It can in almost every measurable way of word or conduct completely deny Jesus, and it can still claim Christ—just because.
The party of the Religious Right in the heart of the Bible Belt has made it clear that Donald Trump is now a suitable representative of them, of their country, and of Jesus in the world. They are blessing the work of this man and they are consenting that they echo his heart and share his religion.
This leaves those of us who once passionately claimed Christianity and who still believe the Jesus of the Gospels worth emulating, to find a new place to call spiritual home. We are no longer welcomed guests here, and even if we were we wouldn't and couldn't stay. Our faith is made of something we no longer recognize in the thing that bears its name. We are left with aligning ourselves with that thing or with following Jesus away from it.  
Donald Trump is an American Christian Presidential frontrunner in 2016 because there are so many exactly like him. He is not an aberration, he is confirmation. That's what is so very tragic; that Jesus seems so unnecessary to the religion of his people.
If Donald Trump is Christian I honestly have no idea what I am anymore—other than extremely sad.