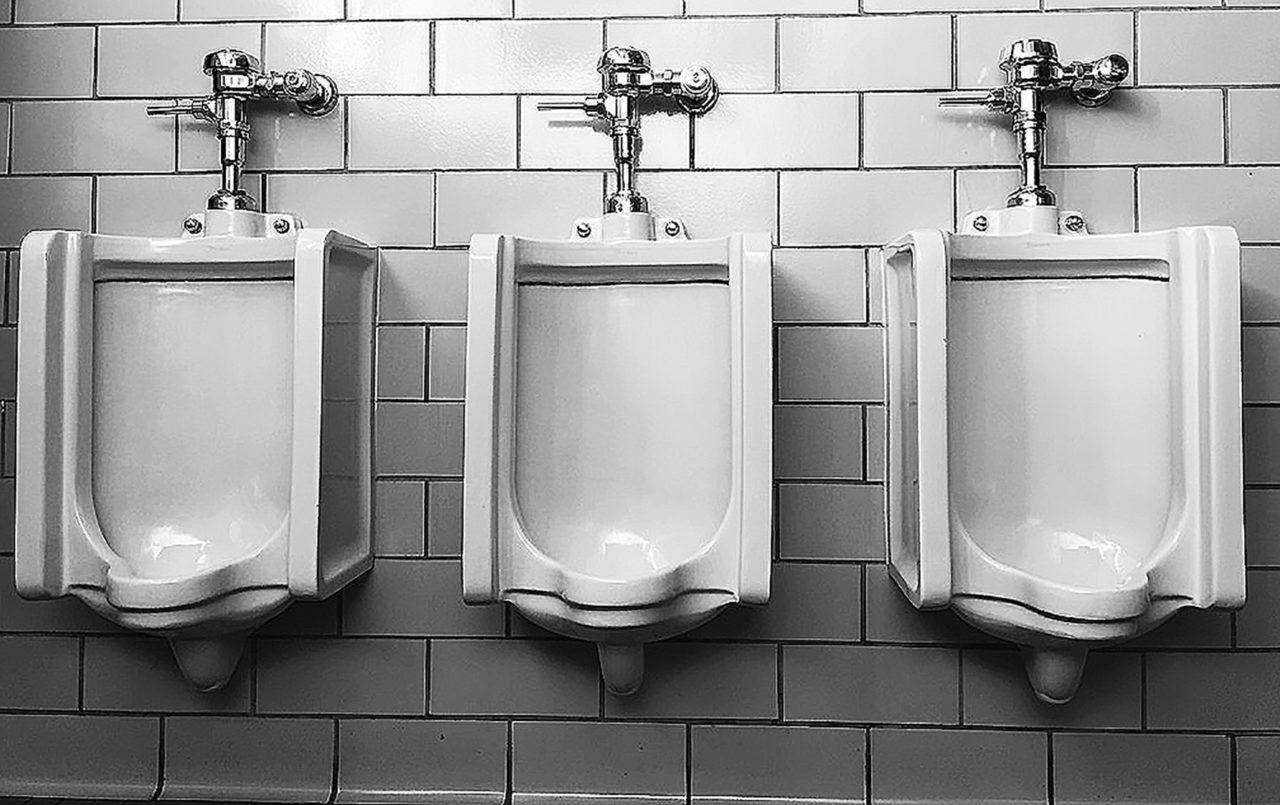 Some days you read the news and you wonder how we've managed to survive as a civilization for millions of years without blowing it all up.
Today is one of those days for me.
This week Charlotte's City Council voted 7 to 4 to approve new legislation protecting the LGBTQ community. These measures would allow these folks to shop and use public transportation and go out to dinner without being discriminated against (you know, like real human beings). Similar legislation is pending in many other cities.
Part of the new ordinance allows all people to use the public restroom of the gender they identify as.
Cue the predictable sky-is-falling, hand wringing and chest beating from so many of my professed Christian brothers and sisters, who rushed to social media the next morning to tearfully lament the insidious danger now certain to be unleashed on the stalls and urinals of the Queen City.
The assertion is that women and children are now in new and grave danger; not from Transgender folks necessarily (though there certainly were many suggestions of exactly that) but by predatory straight guys, who these religious folks believe will use this legislation for their gain, claiming they are Transgender and/or dressing up in women's clothing in order to easily enter the ladies' room to commit acts of violence.
What in the hot and humid Hell are we talking about here?
This is the kind of Don Quixote-esque manufacturing of a non-existent enemy that American Christians specialize in, in order to mask the fact that they are woefully uniformed, propelled by religious-fueled fear, and that they frankly find all this public and personal plumbing talk—icky. Their ignorance of the complexities of what a Transgender person is, causes them to caricature those people in order to fit the desired Christian narrative they've lived in, often reducing Trans people to cross-dressing female impersonators. (Too much Bosom Buddies and not enough Public Television).
That this represents some new public bathroom security risk is simply a myth.
What world are these people living in anyway? Where are all these supposed conversations taking place between strange straight men and the moms of elementary school boys, where the guys talk openly about their gender identity to cultivate trust and then proceed to follow the child into the bathroom and assault them without the mother's knowledge? What massive hypothetical rabbit trail are we running down where such a scenario unfolds?
Whatever coming danger the opponents of this legislation are imagining for women or children, is already present. If sick straight men (who are overwhelming our societal predators) want to sneak into restrooms they don't need to pull a Tootsie and claim they're Trans to do it. Guys already do vile things and they aren't seeing this LGBTQ anti-discrimination legislation as some welcome boost for business, running out to Cato Fashions for a new sundress.
Seriously, this is the reddest of herrings.
Others allege that malfeasant college dudes looking to cop a feel on campus will conveniently "identify as Transgender" to get themselves easy access to female students in the loo. Right.
Do these folks have any idea what openly Transgender people go through on a daily basis; the relentless taunting and bullying and physical violence they endure? Do they know the alarming rates of depression and self-harm and suicide among the Transgender population?
I'll answer that: they don't have a freakin' clue.
Because if they did have an inkling or if had done any reading or educated themselves at all, they would know that no straight guy is going to attach that label to himself just to get some perceived advantage on deviant behavior. No heterosexual man in his right mind would willingly subject himself to the kind of horror that other heterosexual men subject the Transgender community to each day. This is another no-brainer.
But let's put aside the Transgender community for a moment. Do you notice the common thread here? Do you see the pattern?
The clear and present threat that all these terrified Christians are really concerned about is straight guys behaving badly, and yet this is not the battle we are choosing to fight. As so very often, the Church is engaging in a convenient holy war of misdirection.
We're punishing Transgender people who want to use public restrooms, because we don't trust heterosexual men not to be predatory animals.
We're diminishing the quality of life of the Trans community because so many straight guys can't control themselves and they can't be left alone with women and kids.
This is a problem.
It's not the LGBTQ community's problem.
It's not the dreaded Gay Agenda.
This is straight, Christian America's legendary sexual hypocrisy rearing its disgusting head again.
It is a symptom of the sickness of far too many heteronormative (often Christian) guys who have all the power and all the privilege and all the breaks, and yet are the ones most likely to sexually assault women and to molest children and to make public spaces unsafe. They are the boogeyman we should be warning people about.
I am so tired of Christians tripping over themselves to be outraged by stuff that simply isn't real or that so pales in comparison to the dangers truly lurking out there, whenever those dangers hit too close to home. (It's much easier to "focus on the family" when it's someone else's family.)
Rape, sexual assault, prostitution, and human trafficking are largely the sins of those who are protesting the loudest. The truth is, if straight Christian men stopped engaging in this stuff it would probably soon evaporate for lack of funding and lack of business.
Maybe we need to stop making the LGBTQ community the scapegoats for the failings of straight folk.
Maybe we need to focus on heterosexual men and figure out why they can't behave like decent human beings.
Maybe we need to pray about that and protest about that and preach about that, Church.
Maybe some high-profile evangelists need to stop chasing the low-hanging fruit of bigotry and show some real moral courage and preach truth to their own jacked-up choirs.
Maybe some holier-than-thou Presidential candidates should speak directly and continually into the sins of their siblings instead of throwing round irresponsible rhetoric that actually gives religious people consent from God to discriminate.
Maybe we Christians should ask ourselves where the love and compassion of Jesus are in all of this, and just what kind of testimony we're giving to the LGBTQ community and the watching world?
Transgender men and women shouldn't have to hold their bladders every day because we can't get our act together and because we aren't willing to open up a book that isn't the Bible or isn't featured on FoxNews.
Maybe we need to take a good, hard, unflinching look at the straight guys in our midst and ask why they are so very broken—and allow Transgender folks pee in peace for God's sake. 
Christian, let my people go!

If you'd like to educate yourself on the realities of Transgender people so that you can engage respectfully and responsibly, you can start HERE and HERE and HERE and HERE and HERE and HERE.