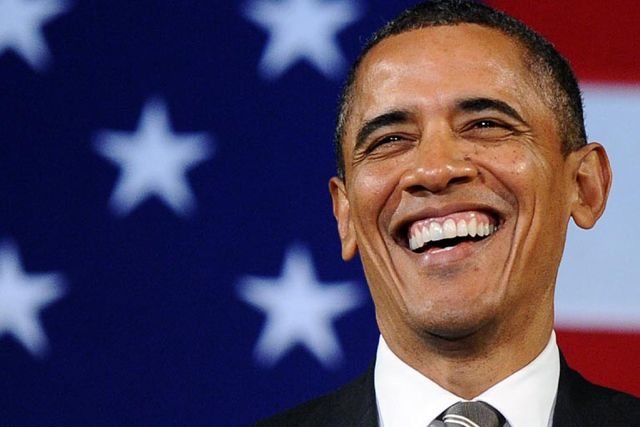 Dear President Obama,
History usually has a way of revealing the truth.
Like the sun gradually coming up and burning away the morning dew covering everything, the unfolding years chase away the noisy bombast of social media rhetoric and knee-jerk, in-the-moment emotion, leaving us with the unvarnished reality of people and their lives.
This will be true of your service too, and of the mark you have left upon the world. Your body of work will testify loudly on your behalf far beyond these days, and in this way your legacy is secure.
But what may be less apparent looking back from the distance of time, will be something that is less easily quantifiable anyway: Character.
Over the past eight years, I've watched you.
I've watched the way you've absorbed a billion body blows from your critics; brutal words that run far deeper than policy or platform, words composed within poisoned hearts long before you served a single day in office.
I've watched you bombarded with a daily molotov cocktail of white privilege and hidden or overt racism disguised as objective opposition.
I've watched your wife and children attacked with a ferocity and malevolence that defy any sense of decency and that have no precedence.
I've watched your birthplace called into question, your personal faith ridiculed, your very humanity discounted.
I've watched you endure the incessant, bitter venom of those for whom the color of your skin was always going to be a problem.
And through all of it, I've watched you be the better man.
In the face of a sustained, spitting, violent, raw-throated hatred you've never responded in kind.
You never allowed yourself to be defined by the bigotry of your critics and you never disrespected them or let them win by becoming them.
This, Mr. President, is perhaps your greatest legacy: the way you retained your dignity in the midst of the most undignified behavior of your adversaries. 
The truth is, many of us understand that the Evangelical Right, the NRA, FoxNews, and far too many ordinary folks living here were simply never going to be okay with a man of color leading them and succeeding—and yet you have done both. 
Eight years later, those same people still strain to bait you into reciprocating bitterness and in fulfilling their toxic prophecies of you, while you simply continue to do what you do with nobility, compassion, good humor, and steadfast, unapologetic conviction.
You live the grace so many Christians invoke but rarely model.
As a father, I realize that my children are always watching me, always taking cues from the way I treat people, from how I respond to adversity, from how I care for those in pain, from how I face mistreatment. I know that for them, my words will always be secondary to my conduct; that how I live will always trump what I say.
This is where I find my deepest gratitude for you in these days.
For eight years you have worked for those who have been marginalized, even while so many have sought to marginalize you. I and so many others notice, and it is spurring us on to speak and move and work for the inherent value of all people regardless of the cost or the wounds or the attacks from those who would deny it. 
We are chasing equality and justice together, unfettered by the words of our detractors. 
We are trying to live passionately yet with integrity.
We are committed to standing upon principles and never upon people. 
We are seeing the way you've done it and are moved to move similarly together.   
So you'll forgive me if I speak informally right now, and if I use words used often brandished by your critics to undermine the work you've done and the life you've lived and the character you've shown.
Without a trace of irony or sarcasm, let me simply say:
Thanks, Obama.
Order John's book, 'A Bigger Table' here.