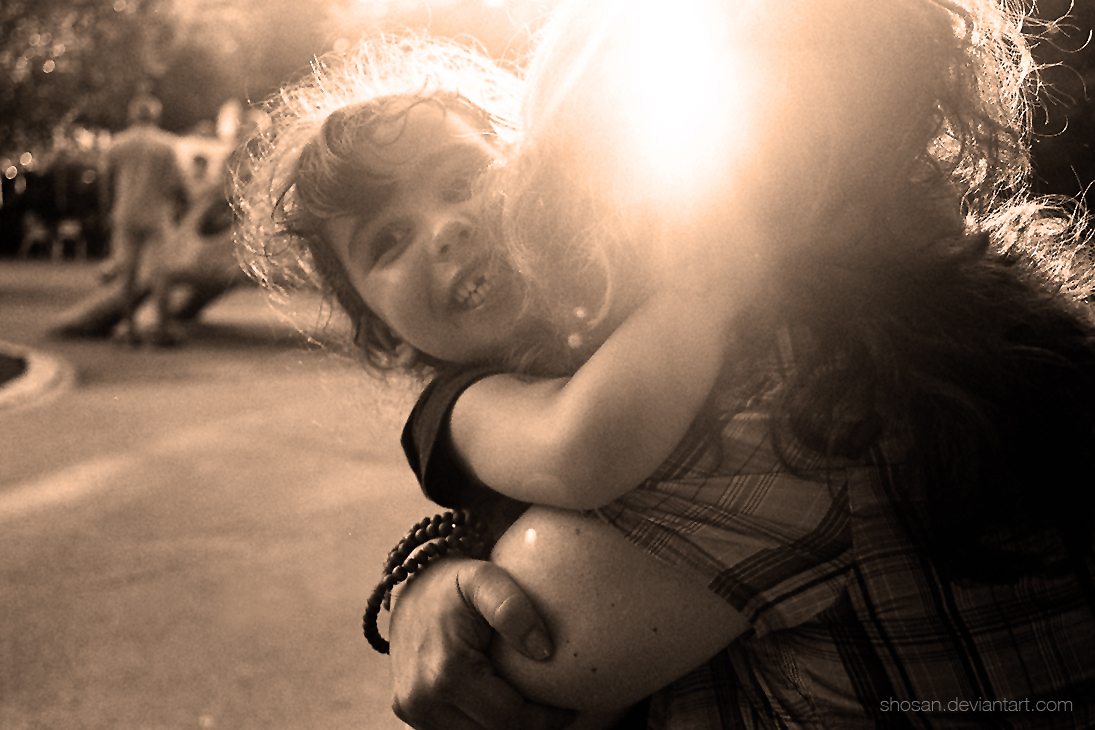 I really miss my dad.
Since he passed away suddenly almost four years ago, the grief of losing him has been a constant companion, always lurking just out of sight, waiting to interrupt my day with an ambush of sadness or tears or memories.
And every time it happens I am reminded how great a vacancy his leaving has left in my life and my family and my heart. The sucker punch of pain comes and it levels me again.
But I'm okay with this. This grief is the heavy tax on loving him and being loved by him.
He's not here anymore. I'm supposed to miss him.
But there are people I miss everyday who I should never miss:
I miss my wife when I become so absorbed in the daily urgency of my work and my own self-importance, that I neglect to tend to her wounds or to celebrate her successes or to see her fully.
I miss my kids every time I view them as a nuisance or an inconvenience, or half-listen when they tell me stories that mean the world to them, or when I fail to notice how quickly they are changing.
I miss my mom when I let too many days go by before I call, easily procrastinating away the time because I think I'll always have it.
I miss my siblings when I allow the paths of our adult lives to make our time together less and less frequent.
I miss my friends when I don't look deeply enough to see their hidden hurts or linger long enough to really know them or be known by them.
I miss all the people in my path as a sprint blindly past them, my head in my phone or my eyes always focused far in the distance on the next supposedly critical moment I'm furiously headed toward.
I miss my own glorious, miraculous life, second by second because I am rarely ever fully present at any given moment; so seldom being where I am and who I am with.
You may not have this problem.
Maybe you are completely awake and alive and available to the people around you.
But if you're at all like me, then I want to remind you to live.
Don't take time for granted, because trust me—don't have as much as you think you do.
Give people your full attention because they deserve it, and because a time will come when you will gladly give up anything you have for another few seconds with them.
While you have more than just photographs and memories, be with the people you share your life with. Look them in the eyes. Really see them.
Make the call you think you'll get to later.
Say the things you need to say now, even if the words aren't perfect.
Grab someone you love and do something reckless and impulsive and wasteful.
Pull your spouse closely to you, notice how they feel in your arms. Press your face to their hair and breathe them in.
Put down the work that seems so very necessary and snuggle up with your child beneath a blanket. listen to them talk about what matters to them—and make it matter that much to you.
And for God's sake, step away from the computer for a bit, and instead of frittering away your days straining for the momentary approval of relative strangers, receive the love you already have from those who know you best, even if it is messier or more difficult. That's how you know it's real.
I am going to miss my dad for the rest of my time here. That's my only option now. It's the best I can do and so I do it as well as I can.
You've lost people you love too, so I know you get that.
But you and I are surrounded by those who we don't have to miss, who aren't relegated to our past, who we can see and touch and hold and dance with—so let's do it all.
Today, choose to live with those who are alive.
It's okay to miss the dead.
Just don't miss the living.