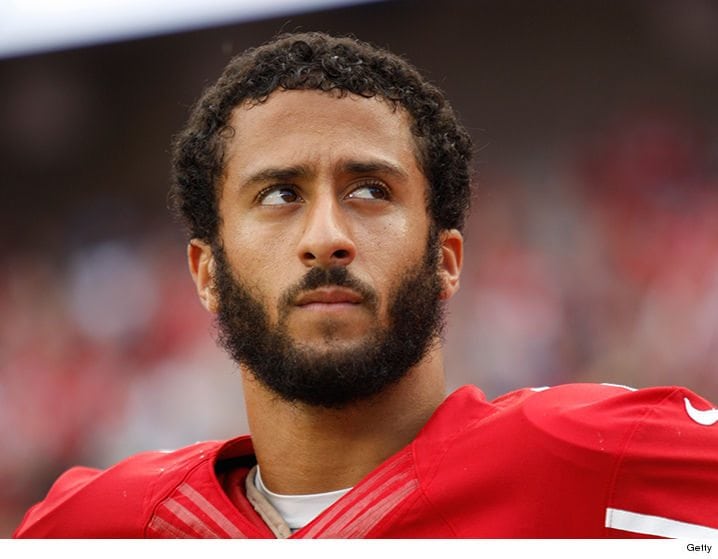 For almost two years I've listened to the same argument from folks, regarding Colin Kaepernick and other NFL athletes sitting during the National Anthem, as a way of bringing racial injustices to the public consciousness.
"Well, I'm all for protesting—I just don't think they're doing it the right way."
"It's not that I'm against speaking out. I'm fine with that. I just don't like the way they did it."
"There's a better way to do things like this."
So, a nonviolent gesture, when not on the field of play, to garner the attention of millions of people, and then following that up with a fairly clear verbal explanation of the whys of his protest and a million dollar donation to the work of reconciliation—isn't the right way?
These people don't mean that. They're lying, whether they know it or not.
They're not all for protesting, at least not for someone who looks like Kaepernick looks. 
This is the arrogant heart of privilege: being the beneficiaries of systematic injustice, and then wanting to make the rules for the marginalized in how they should speak into that injustice. 
To these people who claim to offended, there are only two ways that Colin Kaepernick or any other person of color for that matter, can protest the "right way": shut up or be white.
This is the very limited menu we have for him and the black community when desiring change or equality or respect: wait for us to give it to you.
That's not how America is supposed to work. Black voices matter.
And that's the saddest takeaway from all this for me: the way white people so effortlessly illustrated exactly what Kaepernick was protesting. He was trying to give a voice to people who don't have one in the conversation, and he was badgered relentlessly by white people who tried to tone-police him into silence.
The the more white Americans beat their breasts and tore their garments and broadcast their outrage at a civil, nonviolent expression of resistance by a man of color, the more they reminded us just why the conversation on race in America is so divisive and painful: because when the house is stacked for you, you don't really care to have the odds changed.
Colin Kaepernick is nether silent nor white, and the way he protested was the right way because it was his way.
Now, we in white America need to respond the right way, to him and those who he speaks for: we need to sit down and listen.