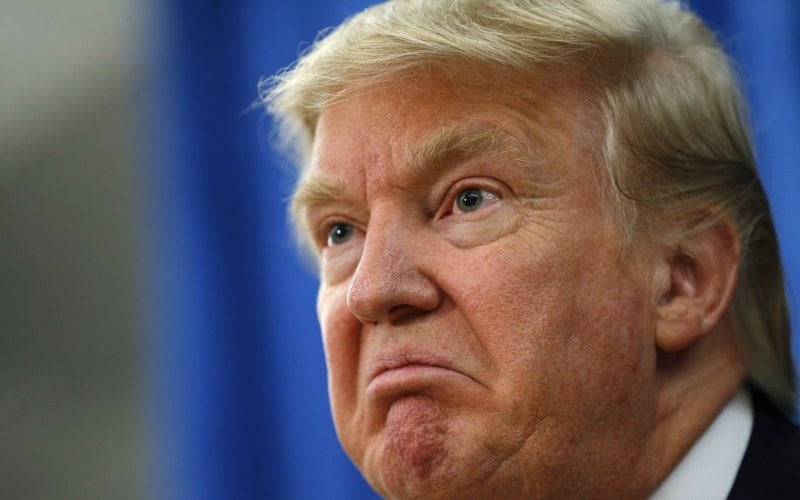 I really think I'm going insane.
That's the only explanation I can come up with, because clearly I'm not in my right mind on all of this, and I'd thought I was.
I thought those of us participating in Humanity all agreed that sexual assault isn't okay; that a man treating a woman like on object isn't acceptable behavior.
I thought that men don't get to determine consent for a woman.
I thought that a man grabbing a woman by the genitals or forcing physical affection on her was the very definition of rape.
I thought that reducing women to body parts and sex acts was misogyny of the worst kind.
But I must have missed a memo because right now there are people (many of them inexplicably Christian women) acting as if this is all just understandable "boys will be boys" posturing; rationalizing and excusing it away as just what men do.
And I don't get it at all.
I'm a man. I don't do it. Most men I know don't. 
In fact, as evidenced in Trump's "apology" and in the comments of people like Rudy Giuliani and James Dobson, not only is this behavior all perfectly fine, it's a somehow a logical opportunity to attack Hillary Clinton by bringing up the past misdeeds of her husband and chastising her for staying married to him.
A white guy boasts about forcing himself on women—and we make it about his female political opponent's marriage. Somehow she's the villain here and he's the poor misunderstood guy just being a guy. She's an opportunistic enabler and he's an honest rascal just saying what all men think.
Seriously, I am losing my freakin' mind and religion here.
I get it when white, entitled, hypocritical blowhards like Rudy Giuliani and James Dobson and Scott Baio and Rush Limbaugh resort to such tactics. As reprehensible as that is, at least I can recognize the self-preservation in it. I see them defending their own kind. But when women, many professing a Christian faith jump on this victim-blaming bandwagon and give guys like Trump a pass, everything feels upside-down.
I feel like everything I thought I knew about gender equality and about following Jesus has been flushed down the toilet.
That people can respond to one man's vile mistreatment of women by bringing up the actions of his female political opponent's husband, is sadly telling about the way women are marginalized in our culture; that we would seek to define Hillary Clinton not by herself but by her spouse—that we would force her to carry Donald Trump's garbage.
How this isn't strictly the story of Trump's inexcusable, vulgar, borderline criminal behavior is something I'm not sure I can reconcile anymore. I think either they or I have lost the plot of what being Christian is.
What's worse are those suggesting that Hillary staying with her husband through marital difficulties was solely to retain her "ticket" to political gain. This is a familiar refrain from Evangelical Christians, sadly many of them women.
Determining another's motivations within their own marriage isn't within any of our capacities to determine and well beyond our right to do. We aren't qualified to speak for any relationship other than our own. Judging why another person stays married is the most slippery of slopes, especially for those claiming to be about Marriage as a sacred institution. And it's the height of irony that in any another case, these same folks would be most loudly beating the drum for someone staying married. Apparently that doesn't apply to Democrats or strong women running for President.
It seems to me that this conversation shouldn't be about Bill Clinton, as he isn't running for President.
And it shouldn't be about Hillary Clinton's marriage, because she and her husband are the only ones qualified to speak on the subject.
This should be about Donald Trump's attitude and conduct toward the opposite sex, and about his fidelity—and nothing else.
If you disagree, especially if you're a Christian woman, please tell me what I'm missing here.