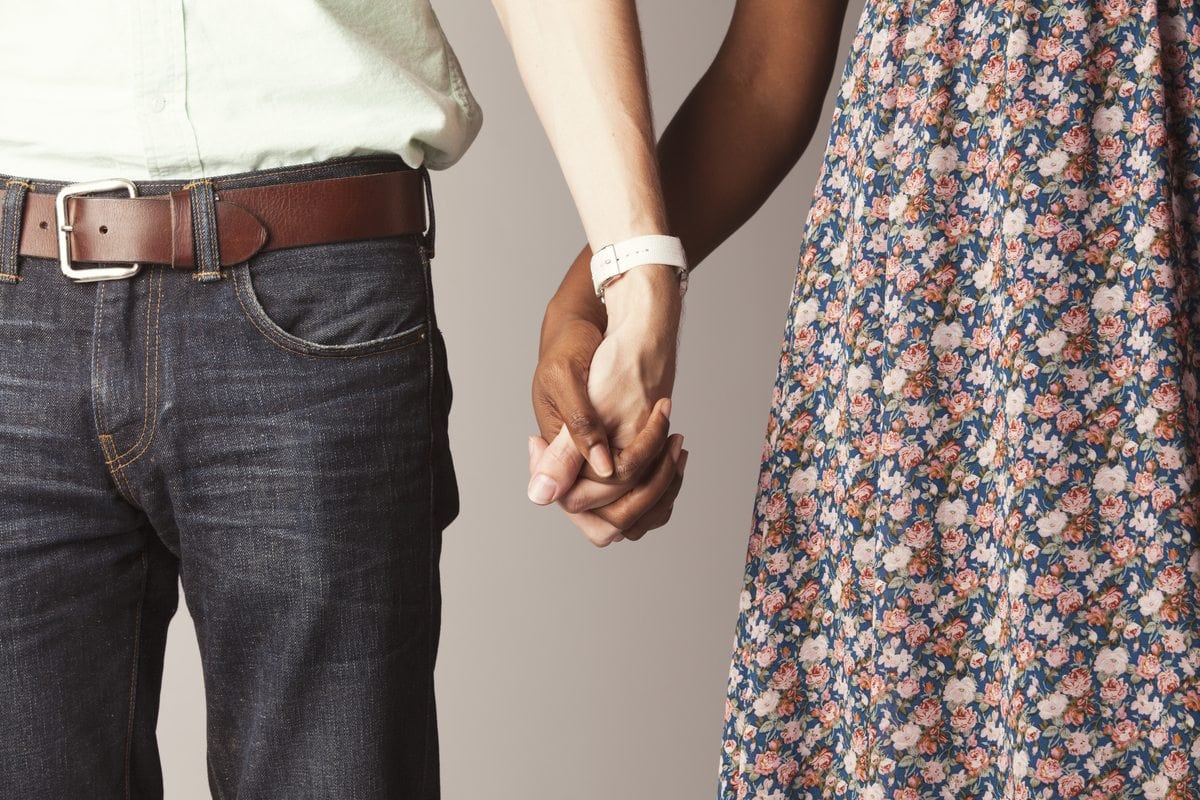 I keep hearing calls for unity in my country right now, though these aren't spoken as the desperate prayers of hearts desiring peace between two hurting sides, they're spoken as chastisements of one side by another. They are words of scolding and shaming delivered as a teacher to a petulant student. They are not spoken with benevolence but malice.
They are white voices speaking to the ears of the marginalized in the middle of their mourning.
Used this way, the admirable need for unity becomes a hurtful tool to police another's grief, to coral their emotions, to critique their methods of mourning. It is a fool-proof conversation stopper, delivered by those who do not wish to have the conversation at hand or to deal with the depths of the despair another is carrying because they have never had to.
In the wake of the protests happening throughout the country in response to the election, unity has been white America's go-to reply. Just so there is no grey here, know that I believe damaging property and acts of violence are never good or helpful or effective responses when protesting injustice. Our loudest statement is and always have been our shared presence of nonviolence in the face of violence. Vandalism and looting and destruction always undermine the cause. That to me is clear.
The problem, is that when the value of property exceeds the value of people, we've lost the plot. When broken windows and burned out cars are made to be the story, while the deepest pain of those who are crying out, is treated as inconsequential and manufactured. This week I've seen countless indignant white Americans lecturing "rioters" for perpetuating discord, and I've seen the President-Elect take to Twitter to publicly shame protestors—and I've watched both entities be absolutely silent on those victimized by hateful people emboldened by the election results. They have said nothing. No outrage, no grieving, no lecturing.
This is the seed of our national acrimony: selective white outrage that seeks to control what is grief and what is acceptable and what the rules of the conversation are going to be. This is what privilege looks like. And this is the singular greatest barrier to unity.
White friends, please, please, stop asking marginalized communities to show "unity" with you right now. They don't owe that to you, because you have not done the work you need to do yet. If two people are to come together at the table of reconciliation, it is a far greater ask of the one who has been the victim of injustice. The one who has held the power or been the beneficiary of circumstances needs to extend themselves first. They need to do some internal work. They need to be renovated.
White people, we have to prepare the ground for unity. It is our responsibility:
Unity isn't possible if the color of someone's skin causes you to see them as less than human.
Unity isn't possible if you believe another to be morally inferior and seek to deny them the right to marry someone they love.
Unity isn't possible if you don't grieve the shootings of one mother's son as deeply as you would your own.
Unity isn't possible if you make a person's faith tradition synonymous with terrorism.
Unity isn't possible if your Church advocates for the reduction of another's basic civil liberties.
Unity isn't possible if you justify or ignore violence toward another because of their orientation, pigmentation, gender, or religion.
Unity is only possible when two parties recognize the inherent value of the other and do not view them as less than. 
Unity cannot grow until equality is firmly planted.
White Americans, we need to make equality our priority right now. That involves listening. It involves learning. It involves resisting the temptation to control the narrative or to shut down discussion or to blame victims of injustice for not responding as we believe they should, we who have never known such injustice.
Treat people with the respect that you desire for yourself, and then unity is an attainable goal.
See people's inherent worth and maybe they will be able to walk alongside you, to gather at the table with you, to stand with you.
Yes America, we need unity—but we need something else to get us there.