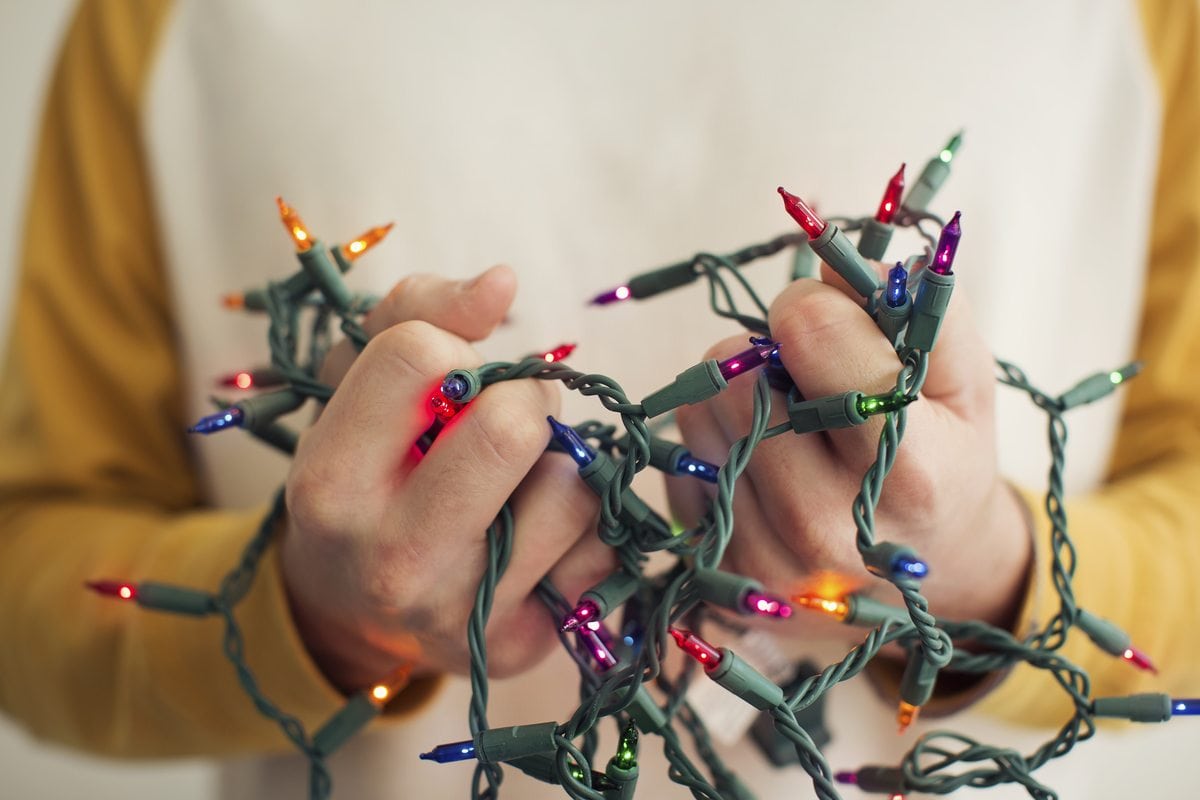 My apologies in advance.
I was going to use this space to share some wise and pithy insights on how to navigate the holidays after one of the most divisive, toxic election cycles in our nation's history, and most incendiary Presidency. I was hoping to offer practical ways of restoring a little sanity and brokering some peace around the table for you and your family to close out the calendar.
I got nothin'.
Like you, I've seen stuff I didn't want to see this past year. I heard some really terrible things from people I thought I knew. I've discovered realities about folks I love and once felt at home with, and I'm not sure that will ever be as true again. I suppose that's what upheaval does; it brings deeply buried things to the surface and forces you to see them, no matter how ugly they are. We've all seen ugliness this year.
And to be honest, to flip a switch now and to try and simply dine with the ugliness and act as if everything's okay isn't possible or even healthy, but the alternatives aren't much better either:
A PERFORMANCE
We could vow a moratorium on holiday political discussions; some sort of temporary cease-fire, but that would mean pretending the junk isn't there just out of sight. It would be engaging in the worst kind of pretending with the very people we're supposed to be most authentic with. It would be building a pretty facade to hide the disgusting mess inside.
A SHOOTOUT
We might go in all guns blazing, and let every word fly, every disappointment be heard, every error be pointed out, every grievance be voiced. We might declare a no-holds-barred clearing of the air, but in close proximity to so much that is still so raw, that might create a wreckage too great to survive.
A GHOSTING
We could withdraw and avoid, opting out of gathering altogether, buying ourselves some necessary time to heal and rest and see clearly, though that too might rob us of the last holiday for this version of our family, as death doesn't wait for us to get our sh*t together.
And that's the problem here. There is no good answer. There is no perfect plan that will fix all of this or mend the wounds or bridge the divides or turn back the clock. There is no path that gets us to the place our families used to be, there is only the broken, jagged, treacherous road to where we are going—and that's not at all clear or inviting right now.
And maybe we just have to walk it now without managing it or anticipating it or figuring it out. As always, time is the only thing that gets us to tomorrow, so trying to be there now is pointless. 
For a long time I've strived to be a person with a bigger table and to be a pastor fighting for the Church with a bigger table; to be about learning other's stories and hearing their hearts—but to be honest right now I don't find understanding or hospitality too easy to come by with some people. Right now I want to disconnect or avoid or confront—and that's a problem.
I know that this is supposed to be the time when we all give thanks and make peace and nurture goodwill and cultivate hope, but these things are far more difficult than they've been in a long time. Maybe they are for you too.
I imagine you're in a similar spot, either less or more acutely than I am. You may have greater consensus in your family or you may have massive rifts that seem insurmountable. You might be fully ready to put it all behind you and fully embrace your loved ones these days, or you may be (out of choice or circumstance) certain that reconciliation and co-existence right now are impossible.
To one degree or another I imagine we're all asking the same question right now of our families, that we're asking of our friendships, neighbors, churches, schoolmates, and co-workers: How the heck do we deal with the stuff we've seen and the things we know and the pain we've incurred?
This would be where I'd really love to tie everything up neatly with some priceless nuggets of truth, so that we could all get on with our holidays and celebrations and reunions—but that's not happening.
All I can do is acknowledge that we're all in this uncertain, ugly, messiness together, and that we all will be sitting in the paradoxical tension of giving thanks while in some ways lamenting those we give thanks for, of celebrating life while grieving what we no longer have.
Friend, however you choose to navigate these holidays, know that it's the right way. Give yourself permission to pretend or confront or abstain as you need to, and forgive yourself later if you decide you chose poorly. You're probably going to get it wrong or at least feel like you did.
But remember too, to save a little of that mercy for those who sit across the table from you or those who choose not to. They'll be doing the best they can too.
These are difficult days (and holidays) for all of us.
Still, be encouraged.


Order John's book 'A Bigger Table' here.