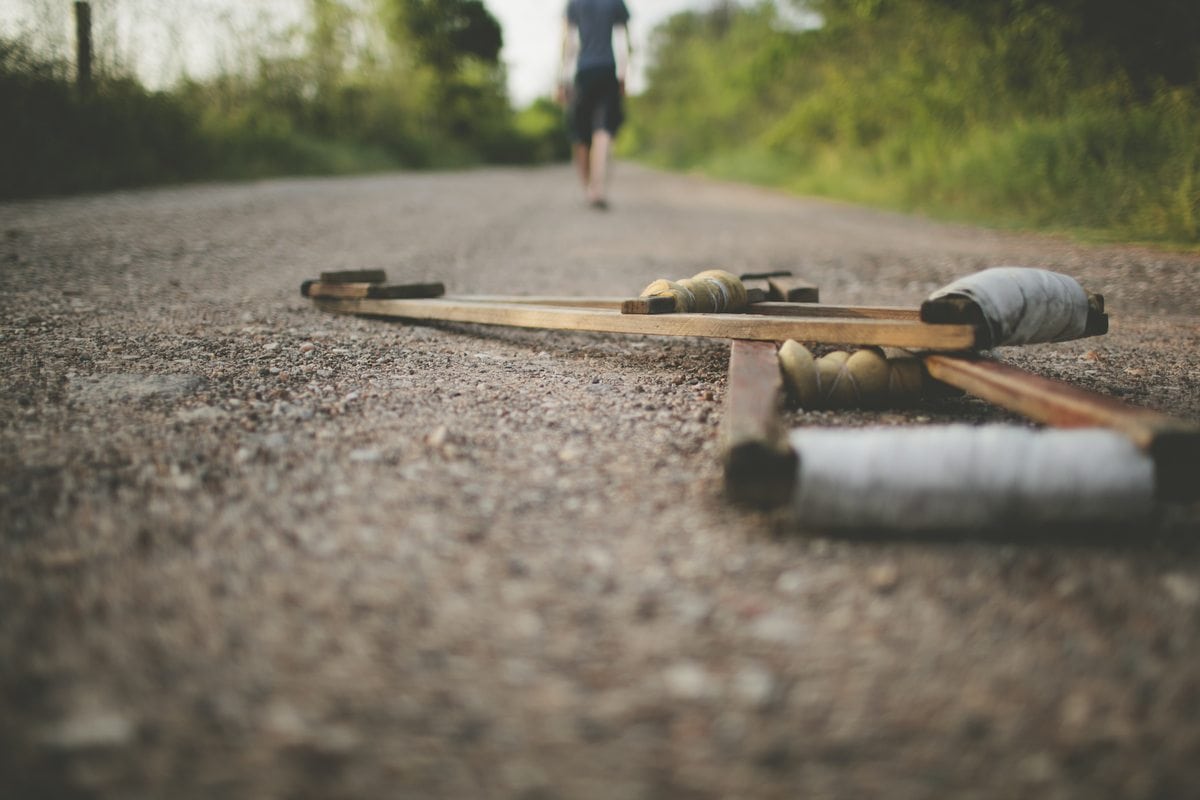 Guilt is a powerful drug. Once it has its hooks in you, once it enters your bloodstream, it can impossible to get yourself free.
For twenty years I've been a pastor in the local church, and I know how insidious and pervasive guilt-addiction is in American Christianity. I've seen the way the Church has gladly been the dirty dealer. There is a seductive power that comes when you can wield shame over another human being, especially when you can do it as a surrogate of God—when eternity and damnation hang in the balance. It can be crippling.
Guilt makes people suppress questions.
It makes them conceal doubts.
It softens their passionate objections.
It slowly quiets their voices of dissension.
It causes them to make peace with compromises.
It makes them stay long after they have realized they should leave.
Fear of rejection and the desire to belong don't magically leave us in Middle School, and the Church understands this. Pastors and celebrity preachers will paint faith as some clearly marked out, all-or-nothing proposition:
You either consent fully to their party line or you willingly rebel against your Maker.
You either sign-off on their specific version of Christianity or you become the defiant, wasteful prodigal.
Guilt says that there is either faithfulness or apostasy, truth or heresy—there is no middle ground on which to stand. This stark, binary picture of religion allows them to define what devotion to Jesus looks like even if it looks nothing at all like Jesus—and they get you to buy in.
Worst of all, this guilt gradually numbs people to the voice of God within them.
So many times, when a person of faith has genuine, honest, Spirit-led unrest that somehow places in them in opposition to those running the show, instead of being encouraged to yield to these holy prompts they are shamed into silence and threatened with separation from God and the community. They are spiritual bullied into both complying and staying; strung along with the easy high of conditional belonging and superficial love.
Right now millions of good, faithful people are sobering-up and realizing that they have been lied to. The scales are coming off of their eyes, and they are beginning to see that what they believed was Christ's church, has morphed into something quite terrible. In fact, they have come to the conclusion that they can no longer participate in this twisted mutation of Jesus, marked not by the stigmata of sacrifice but the stigma of shame. They are being pulled toward Christlikeness—and right out of the building.
This year's Presidential campaign has illustrated more succinctly and clearly than ever that Jesus is of little concern or use to a loud and influential percentage of those who claim faith. In fact, his self-sacrifice, care for others, and his burden for the marginalized are now a liability. In today's Trumped-up American Christianity, compassion is somehow seen as a character flaw. Benevolence is a moral failure. Kindness is a weakness. Peacemaking is sinful.
This is why good people are feeling called to leave it to find Jesus—and they shouldn't feel the slightest bit of guilt about it.
The very early Christian Church was itself a resistance movement, a shunning of stale religiosity that had lost sight of its beautiful reason for being. Christianity as birthed in the life and ministry of Jesus was a conscientious objection to what the people of God had become. The sacrificial, redemptive community they built was only possible, because they said no to the power and privilege representing the faithful—and they walked away from it to save their souls and to follow Jesus.
We are in such times.
Our Christian faith tradition is now so fully entwined with American Nationalism, Conservative political power, and white privilege that it really bears no resemblance to Jesus of Nazareth or to the movement described in the New Testament. The best, most spiritual, most God-honoring thing we can do now may be to leave, not because Jesus is no longer a concern, but because he is the only concern.
There is an authentic community of people organically assembling in these days; that quiet, pervasive yeast in the dough Jesus speaks of in the parables. They are disciples who are fully horrified at the Church they once felt at home in, and they are certain that there is something more life-affirming outside of it. I agree with them.
For the past two decades I've lived with the conviction that you stay and fight; that you work within the Church and you alter it from the inside. But I'm starting to think that this was just the drug talking. This was guilt still in my system, making me feel shame for what my eyes had seen and my heart had come to know and what God had shown me. 
I'm no longer sure that staying in this thing is the answer anymore, because I don't know if it's healthy to do so. There may be too much that is toxic to overcome. These days I'm beginning to believe that Jesus has been discarded from the American Church, and that if I really want to find the abundant life he promised, I'm going to have to step outside of it to find it and to find him.
And yeah maybe it's apostasy and maybe it's heresy—but it might just be recovery. It might be clarity. It might be Divinity. 
It might the guiltless truth that sets people free.