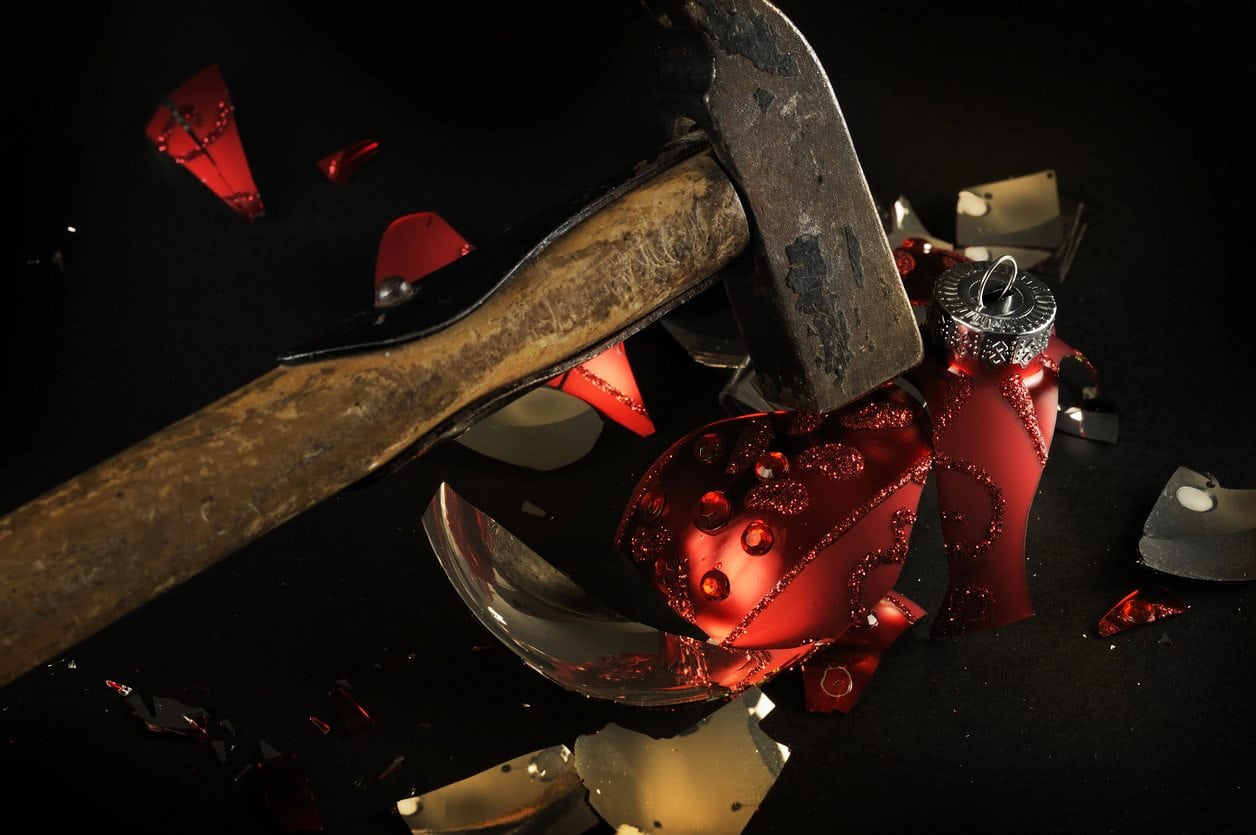 Every year at this time Christians in America go to battle. They speak of a great war: the one they claim is being waged on Christmas; the one in which they are being surrounded by an encroaching Godless horde, bent on destroying all they hold dear. 
With fear and with great trembling they take to social media and to their pulpits and to the airwaves. They point to holiday coffee cups and department store signs and community parades as evidence that their holy treasures are under attack; that the very religious freedom hangs in the balance. 
And every single year, these folks remind us all what privilege and intolerance look like, and they confirm to so much of the watching world that Christians are both the biggest bullies and the biggest babies on the planet. Despite the fact that Christmas is the behemoth of all holidays in America, and despite the fact that it is still ubiquitous in this country this time of year and that all other faith traditions are greatly overshadowed by its presence—these followers of Jesus still managed to feel oppressed. 
Their brains are so conditioned to see themselves as victims that they instantly bristle at the words "Happy Holidays", as if this is somehow a brazen enemy salvo and confirmation that they must instantly return fire or be overcome.
The idea that a store clerk's parting greeting is a sign of some massive Left-wing conspiracy to insult Jesus and to trample upon their religious traditions is ludicrous and it shows the level of self-delusion afflicting so many professed Christians. It also reveals how paper-thin their spirituality actually is, that it requires some phony persecution to bolster it once a year.
What's worse is when opportunistic politicians, celebrity preachers, and partisan news channels lead the choir of the persecuted, inciting their parishioners, constituents, and followers to go to war with them, lest God be defamed and their children's future Christmases be erased. 
And so instead of carrying good tidings of great joy for humanity, they march into this season with self-righteous chips on their shoulders, making it their mission to shove Christmas down the throats of those who dare not acknowledge it properly. Leave it to Christians to take one of the most sacred days of the year and turn it into a weapon. And this is the great irony at work here, that though there is no war on Christmas, these Christians are fighting one using Christmas. They are the very bullies they are protesting.
America is not a theocracy. We are a pluralistic nation marked by our diversity. That is where our richness and our beauty is, at this time of year as much as any. Our religion isn't threatened by sharing space with another's. If it feels that way to you, maybe you're not all that secure in your beliefs or you've lost the plot of the life of Jesus.
As a Christian, the notion that the world needs to yield to my faith convictions is ridiculous anyway. Those convictions are not contingent upon someone else holding them, and my ability to treat people with simple dignity and respect is not dependent on a profession of faith that matches my own.
The point of spirituality at all is to perpetuate the character of God to others. It is to be a source of peace, compassion and goodness in the world—not to wield religion like a defiant middle finger just to prove how much it supposedly means to us. 
I'm a Christian. When someone says "Happy Holidays" to me I simply smile and reply, "To you as well."
I don't lecture them or insist they acknowledge Christmas in a way that makes me comfortable and them uncomfortable. I don't use the moment to feign persecution or to get in a little jab in the name of Jesus.
Because I'm a Christian—and not a jerk.
No Christians there is no war on Christmas, so stop fighting one using it.
Happy Holidays.