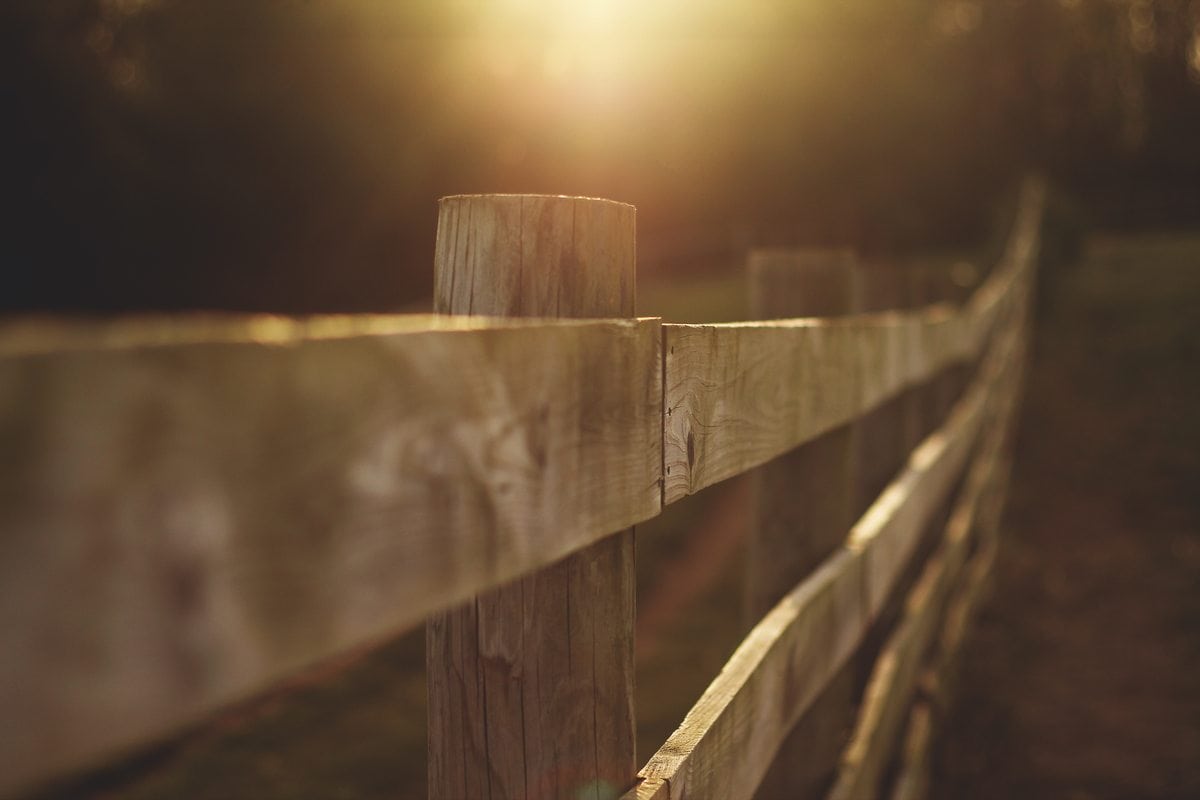 The fence can be a valuable place for a spell.
Many times it's helpful to sit between two extremes and to try and find the specific spot of balance that brings compromise. It can be the place where civility and dialogue are cultivated. The fence can allow you to hear differing sides and to broker understanding between them and to craft a way forward. 
But other times sitting on the fence will only get you splinters in your rear end and a nightmare all around you. These are such times.
Though I'd love to find a gentle, diplomatic way of saying them, there are things that need to be said right now without couching or softening: 
Donald Trump is not stable, rational, or normal by any measurement we use for adults.
It's unacceptable that a President-Elect sides with a Russian ruler over a sitting US President.
Tossing out taunting social media exchanges toward China regarding nuclear weapons is fully reckless.
It's not alright that the next ruler of the Free World spends more time trolling people on Twitter than taking security briefings.
It's not acceptable to eliminate healthcare for tens of millions of people without an alternative.
It's indecent to suggest any religious or ethnic group should be required to register with the Government.
It's not okay to defund Planned Parenthood when millions of women depend on it. 
I say these things as a registered Independent and nondenominational Christian. This current crisis in our country is not about the Republican Party. This is about this President Elect and this specific group of Republican leaders, and about the danger they present to all of us. These are not political statements, they are affirmations of our shared humanity. They speak to the worth and safety of the diverse population of this country. They should be nonpartisan priorities. I like to think they are.
I hear the same comments every day by the fence-sitters:
"Both sides are the same."
"Hillary is as dishonest as Trump."
"They're equally bad."
That's simply not true and it's okay to say so. 
Yes, in a perfect world the fence would be a great spot.
Staying in the middle as a polite, objective observer would be wonderful.
But, this isn't a perfect world.
Things are not always equal. 
The dangers are not always balanced.
Sometimes diplomacy is irresponsible and enabling.
Sometimes silence is participation.
Sometimes the fence is the seat of the coward.
Saying that "both sides are wrong" right now is a cop-out and shows you're not paying attention or you're blinded by obligation or affinity:
Both sides are not trying to take away people's healthcare or right to marry, or their freedom of speech or religion, or of the Press.
Both sides are not filling their leadership with white supremacists and bigots and billionaires.
Both sides are not talking about building walls or registering Muslims or getting reparative therapy for gay people.
Both sides aren't the source of the exponential rise in hate crimes against marginalized communities.
Both sides aren't commandeering the Church as a weapon of bigotry and exclusion.
Avoiding these realities simply to maintain some party line is tantamount to treason.
I'm all for understanding people's hearts and motives, and for finding common ground to build upon, but there comes a time when you need to call out vile stuff clearly and without needing to be balanced or nuanced or polite. 
Both Christians and Muslim families will suffer without access to healthcare.
Conservatives and Progressives will be in the same danger if an impulsive Tweet drags us into war.
The non-wealthy who voted Red and those who voted Blue will endure the same financial burdens if big business stewards our resources and determines our tax codes.
I am a pastor and a person fully committed to the bigger table, and that includes the most Conservative citizens of this country—but I also know that if people come to the table with chainsaws, you don't let them destroy it. When the Germans were registering Jews, claiming that "Jews have their faults too" would have been a disastrous response and partnership in genocide. Sometimes you need to sacrifice decorum for decency. Sometimes you just need to say that something is horrible when it is.
Every fight for justice in History has been marked by naming evil as evil, regardless of the source. It's been fought by people who stepped down from the fence and took sides, even if it meant standing in opposition to church or party or tribe.
If your loyalty to a faith tradition or political party or religious denomination supersedes your responsibility to the people you share this world with, if it prevents you from speaking clearly, if it allows you to permit the victimization of others—it's time to discard it.
Sometimes you just need to get your rear end off the fence for the sake of humanity.
Good people of all political and religious affiliations—this is an invitation to take a side.