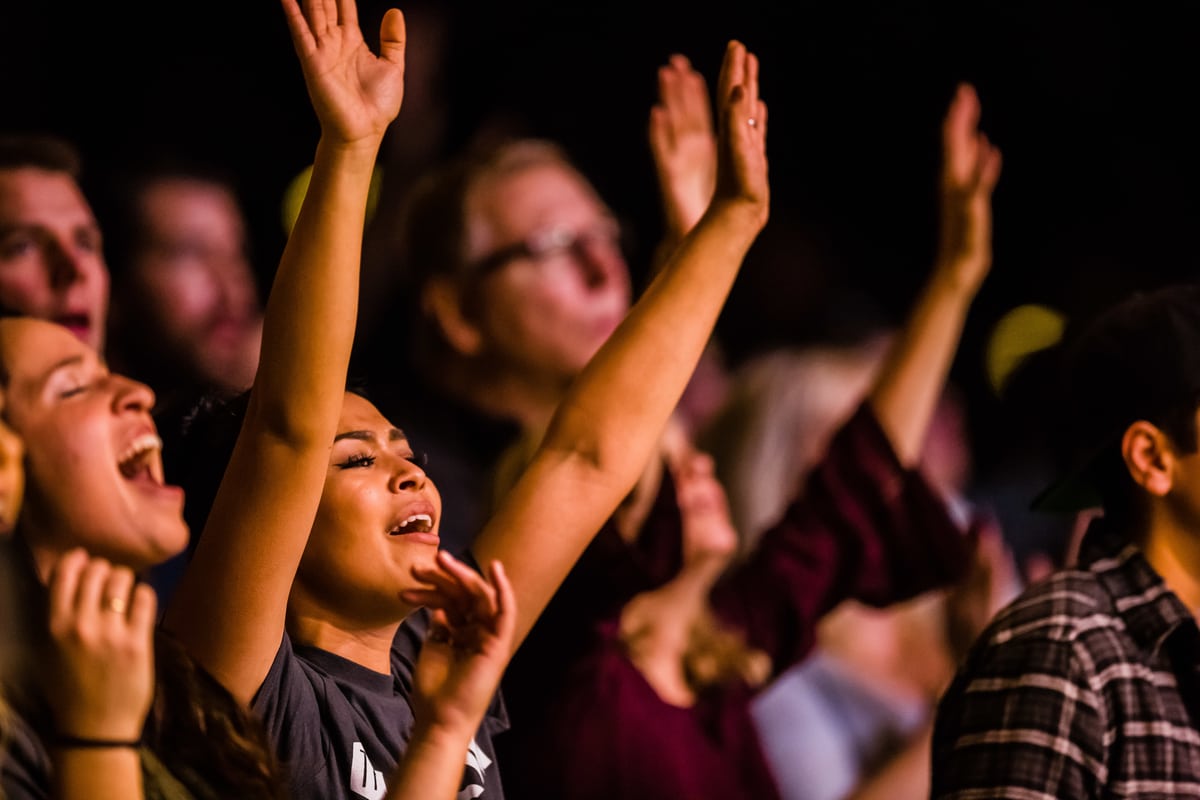 Christian,
You may likely find yourself in a church this Sunday. That's potentially a fine, noble, and beautiful thing. There's nothing at all wrong with gathering in a building with people on the same journey you're on and seeking community and inspiration and guidance there. These are in fact, wonderful aspirations. And yet for all that might go on in that building, for all you may feel and hear and experience there—I want you to know that the building is not the point.
What happens in that building is not what matters. You can spend your morning in that building; you can raise your hands skyward and be moved to tears, you can hear words that challenge and encourage and convict you, you can sing until you shake the rafters and  goosebumps line your forearms. Week after week you can enter that building and feel passionate and spiritual and committed—and week after week you can leave that building largely the way you came in, changing nothing about the world outside that building. And this, my friend, would be a sin.
That building can be incredibly seductive; promising you comfort and safety and belonging. It can make you hunger only for that building and it can lull you into believing that faith is what happens in there. You can forget what exists outside.
And so while you are inside that building on Sunday doing whatever you're doing and feeling whatever you're feeling, please try to remember:
Outside that building people are hungry.
Outside that building people are hurting.
Outside that building they are exhausted.
Outside that building they are terrified.
Outside that building they are alone.
Outside that building people are feeling invisible.
Outside that building people are hanging by a thread.
Outside that building they are wondering how they're going to make it another day.
Outside that building people are falling apart.
Outside that building all hell is breaking loose.

And so consequently, outside that building—most of them honestly don't give a damn what you're doing inside that building.
The people outside are looking for compassion and peace and hope; they're waiting for someone to see them and let them know that their lives matter. They're outside that building and they need you to take something from that building, meet them where they are and show them what love looks like. That is the point of the building; putting flesh to faith. Making spiritual things tangible things.
You see friend, if what happens in that building doesn't renovate what happens outside that building, you've failed. If your church were to close down today and the neighborhood around you wouldn't profoundly feel the loss, you need to change how you do what you do in that building. If the only people who would grieve your absence are the people already in that building, you're not doing what you're called to do. You are hoarding blessings from people who need and deserve to be blessed.
Worship is not really what happens in that building. That is just songs and words and stories and prayers. It is religious activity, well-meaning and helpful as it may be. Worship, is a life lived changed by faith in God and burdened to reflect the character of that God to others. If the songs and the words and the stories and the prayers today don't move you out of the building and into the paths of hurting people in a way that alters those paths—it's all been wasted time.
That building isn't the goal. It isn't the thing. That building isn't supposed to be a landing pad, it's supposed to be a launching pad. It is supposed to be what propels you to go and be the radical, counterintuitive love you are called to be on the planet.
I know you may need and celebrate and treasure what you receive in that building, and that's fine. That's a good thing. Don't feel at all guilty for that—but don't stop there either. Whatever forgiveness or mercy or compassion or grace or love you receive in the building, needs to be passed to the world outside or it is all an exercise in selfishness. It is just sanctified consumption—a little religious retail therapy. It is carefully disguised narcissism. But there is so much more for you there in that building. There is a precious opportunity that I hope you'll strain to embrace.
While you're inside the church today, pray for a heart prepared to pour itself out to the waiting world. This is what worship is. That is the point: other people being loved because of your love for God. So yes, get every good and beautiful and redemptive thing in that building that you can—and remember it is not just for you.
Take it to the people outside.
.