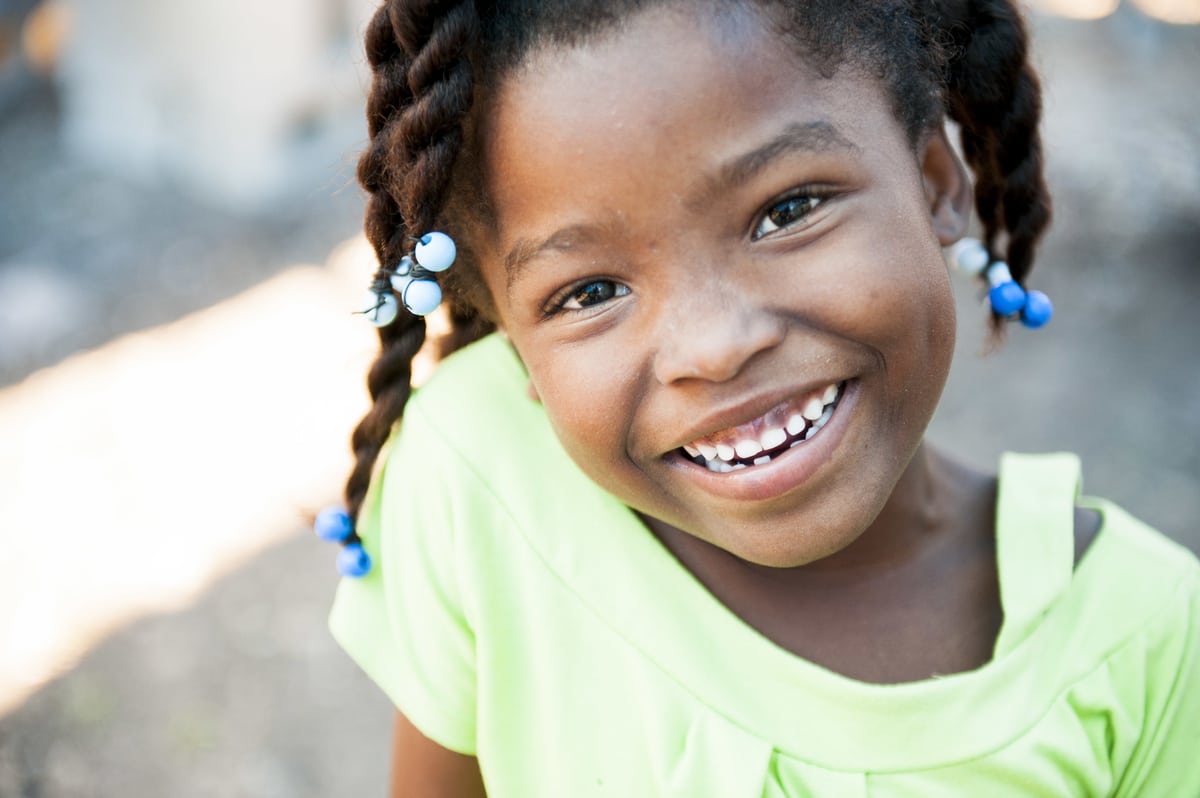 10 black girls have reportedly gone missing in the past week in Washington, DC, with 38 open cases in the area involving young women of color—but it's only now through the #missingdcgirls Twitter campaign that any of this news has reached the national consciousness. Most news organizations seem to have missed the story completely, and so have many of us who call this country home. Not surprisingly we've all been too busy here (among other things carefully monitoring and reporting on the social media ramblings of our current President) to pay much attention. The mainstream media, knowing both our appetites and our attention spans, has been giving us exactly what it believes we want and can handle: short, colorful cartoons consisting of empty calories. Donald Trump is a fount of such disposable diversion.
As a result, instead of hearing about the individual girls who've gone missing, the local community gatherings held in response, or stories about the rise of sex trafficking in the nation's capitol—we're given regular coverage of the inane nonsense continually pouring from Trump's Twitter account: about his daughter's business, his celebrity detractors, his wild conspiracy theories about wiretaps. While distraught families of color not far from the White House are waiting for the rest of the country to pay attention to the crisis they're walking though, we're being distracted by the perpetual folly of our Court Jester-in-Chief. 
And while I can't comprehend the anger this must instill in the loved ones of these girls, I suppose to the black community such apathy and indifference is commonplace. I imagine the alarming disparity in media coverage and national interest is nothing new to parents of children of color. The disappearance of their daughters and the shootings of their sons don't seem to move the needle unless they are accompanied by looting or violence or bombast; something sexy to steal our precious bandwidth. They don't draw the attention of white politicians or clergy unless there are chips to be cashed-in, soap boxes to be stepped upon, fears to be leveraged. The slowness of our national attention to this story feels like another symptom of our inability to show with any consistency, that black lives really do matter.
Over the past 24 hours there have reports that these disappearances are being exaggerated or incorrectly categorized, with some possibly being runaways—but that isn't the heart of the issue. Whether or not the situation in DC turns out to be as extraordinary as it appears with regard to the sheer number of cases of missing girls of color, this is a fresh reminder that when it comes to what generates buzz or breaks our collective hearts—all lives are still not created equal.
I certainly wish we in America cared more about news that was truly news, and that we paid attention to many things they way we do to Donald Trump's Tweets. But more than that, I wish what is happening in DC would naturally merit our shared urgency, our mutual outrage, our corporate burden. I wish we as a nation could find affinity in the universal love all families have for their children, and that we could fully embrace the inherent worth of black daughters who go missing and black sons who get shot.
This is the America I'm praying we become.