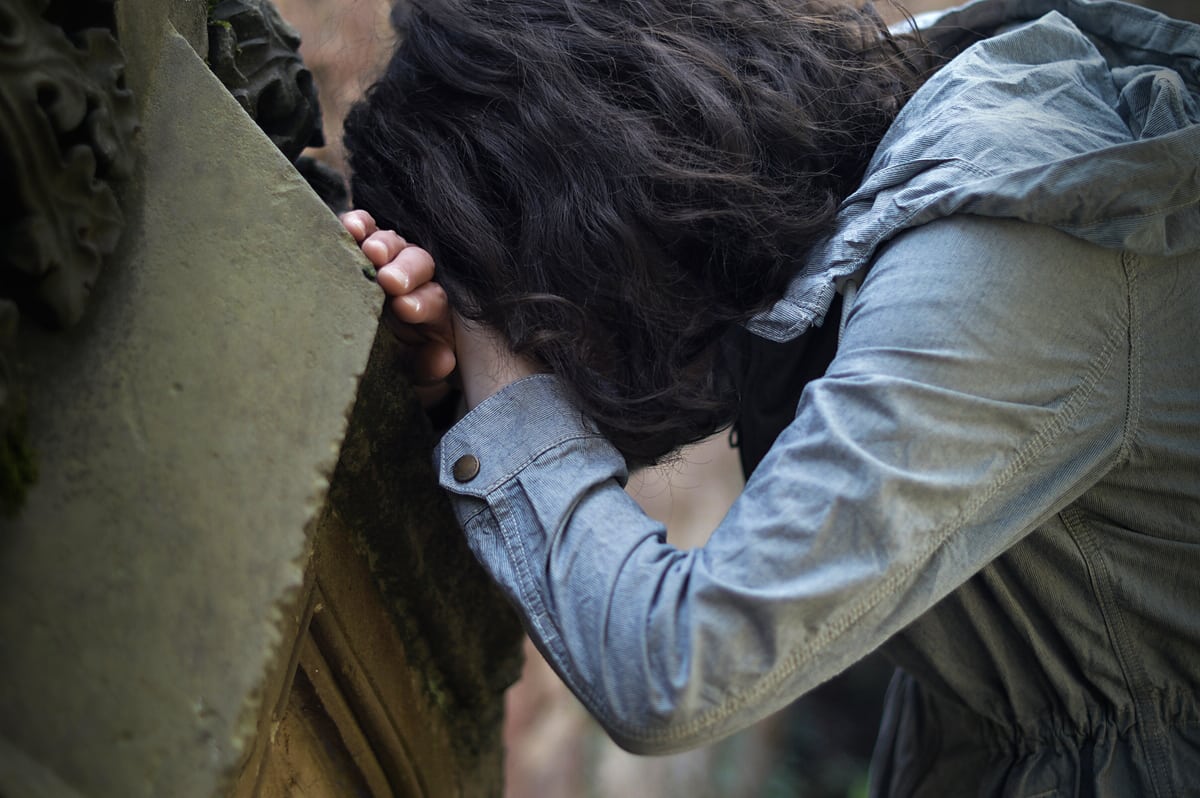 My father died four years ago.
He was on a cruise for his 70th birthday with my mother and other members of our family. We managed to catch him on the phone just as the ship was leaving port. My kids told him about the Halloween costumes they'd gotten that evening. We all wished him 'Happy Birthday' and told him that we loved him and hung up. We went about our evening while my parents enjoyed a nice dinner, walked around the ship, and then went to bed.
My father never woke up.
That was it.
One breath here, the next hereafter.
Some time during the night, in the span of an instant, he ceased to live.
The absolute finality of it all still steals the air from my chest on many days.
One of the first things my mom said when she called from the ship to tell me, was that my father "had a beautiful death." I knew what she meant; that the quickness felt like a blessing, and in some ways it was. But in other ways it's been a gaping wound that just won't close: the ever-present feeling that you were robbed of anything resembling a real goodbye. The unfinished-ness you're left with is something words can't accurately quantify. 
As we gathered for his funeral, I remember lots of well-meaning people speaking words they believed would be comforting to me:
"Thank God you didn't have to see him suffer."
"That's the way to go!"
"He died happy."
"No." I'd think to myself. "He died in his sleep—with no warning, no inkling his life was ending; no way to prepare, no way to tie-up the loose ends of his life, no chance to speak the words he wanted to leave us all with, no time to hear how loved he was. He just—left." It may have been a quick and painless death but it was death; my father's death. It was the end of my hero, and finding a really bright spot in it wasn't and isn't really possible.
As a pastor, I've sat in emergency rooms and around hospice beds, with distraught families who've watched their loved ones wasting away over months from sickness or succumbing quickly to catastrophic injury. Yes, they may have had time for the goodbyes I never experienced and still covet, but in exchange for them, they had to see people who they lived with and adored, deteriorate before their eyes. They had to see images of them that were difficult to wipe from their minds.
Yes, I have this horrible suddenness to contend with, but I also only have memories of my father being fully alive. The last time I saw him he was himself; laughing and loud and well—and I treasure that time. Our last hug was at the airport, and it was beautifully ordinary. Often I'll wish to have had a chance to speak with him for a few more seconds or to have been able to send him off with the closure of some well-chosen words—but there's no way I could have that, and still have him whole and healthy the last time I saw him. Death doesn't let you have everything you want.
And that's the cruel truth that those of us who've lost someone we love dearly, all come to know: there is no good way to lose them. Whether their passing is sudden or protracted, you never feel ready and you never have things exactly the way you want them, because no matter the circumstances you are left with the same result—a separation you didn't want from someone you didn't want to see leave yet. You either end up cheated out of a proper farewell or burdened with seeing them sick or suffering, and frankly either of those options is uniquely terrible. That's why they call it loss, because there is a profound subtraction taking place, and there is no way to come through that experience unscathed. Either way it's going to leave a mark.
I still can't fully allow myself to declare that my father had a beautiful death, but he did have a beautiful life, and I suppose that's why there was no way to have total peace with seeing it end, no matter how it happened. This was simply the unique and precise way that he left the planet, and there are both blessings and burdens that come with it. All of us who grieve have those two things to hold in tandem.
There is no perfect way to say goodbye to people we treasure. The only perfect way to lose someone you love—is not to lose them.
And so, whatever the circumstances of your losing and however you're feeling the burden of that separation, know that the incompleteness you feel is normal. Have patience with yourself and don't fight the frustration you feel—you're doing the best that you can. We all are.
Be greatly encouraged today.