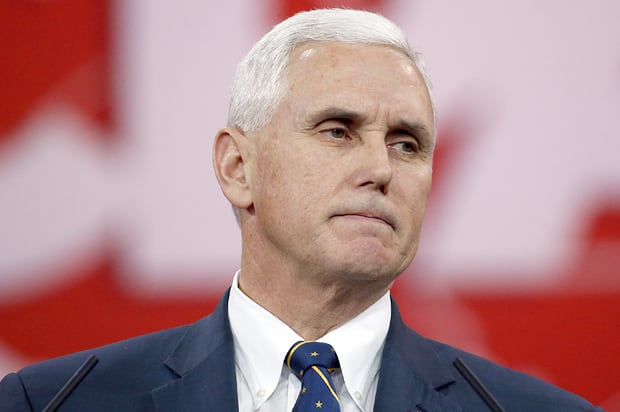 There are three words guaranteed to strike fear in the hearts of most Conservative Christians—especially the men: Sex, Sexuality, Gender.
Any one of these subjects, whether spoken of explicitly or peripherally, is sure to induce panic attacks and leave Bible Belt Jesus dudes breaking out in a cold sweat, turning fifty shades of red, and sprinting for the nearest exit.
The evidence is everywhere, in a myriad of forms:
– The recent round of "bathroom bills," all built upon a perceived danger of Transgender people in public restrooms.
– Continued Evangelical opposition to women in the highest levels of pastoral and political leadership.
– A pattern of attacks on qualified women in positions of power, often directed at their appearance or parenting.
– The Conservative church's advocacy of dangerous Reparative Therapy, proposing to spiritually de-program those who identity as LGBTQ.
– The caveman mentality many Conservative politicians and pastors still apply to sexual assault, which usually ascribes blame and responsibility solely to women.
– The American Christian teen purity culture perpetuated in student ministries, which idolizes abstinence and attaches stigma to any sexual activity, but particularly that of girls.
– The political Right's never-ending fight against Planned Parenthood, women using birth control, and in general being sexual on their terms.
Together, these illustrate a misogynistic Christianity with an unhealthy obsession with sex and anything it deems approaching, alluding to, or suggesting it—which turns out to be lots of stuff:
Women having autonomy over their own bodies and physical expression.
Dinner with a person of the opposite sex who is not your spouse.
The LGBTQ community being allowed to love and marry the person of their choosing.
Two consenting adults doing what they choose to behind closed doors.
Anyone other than them having sexual pleasure of any kind.
The Evangelical Church in America has a weird sexual addiction and it has only itself to blame. For decades organized Christianity has conspired to make sex taboo, our bodies and desires evil, physical pleasure a spiritual flaw, and to turn people's sexual identities into moral indictments against them.
Worse than this chronic fixation on sex, gender, and sexuality, is that Conservative Christianity has somehow deputized itself as qualified and entitled to police such things for the world, with the Bible (not Science, facts, or reason) as its sole authority on the matter. More accurately, not merely the Bible—but the Bible as carefully filtered through a repressed, puritanical, selective interpretation crafted almost exclusively by men raised to believe that God was a dude and that Eve ate the fruit and seduced poor Adam.
And since the Church at large is still dominated by white men, the result is a historically sexist strain of our religious tradition, whose primary task still seems to be controlling women, the LGBTQ community, and any sexual expression that intimidates or frightens them—which, it turns out is most kinds. 
This obsession with sex also yields a bizarre confluence of incompatible ideas that reflect no moral or objective consistency. It's why someone like Vice President Mike Pence can loudly advocate for Reparative Therapy for gay teens, breathlessly pursue bathroom legislation targeting Transgender folks, claim to be morally responsible by not having dinner alone with a woman other than his wife, and cast the tie-breaking vote against Planned Parenthood—all while being the devoted Right Hand Man of a professed genitalia-grabbing, three-time married, serial adulterer whose misogyny and contempt for women are at Olympic levels.
The staggering hypocrisy isn't escaping the watching world outside the Church, who can see the unhealthy preoccupation it has with some of the most natural and beautiful aspects of our humanity—people not raised in a culture of guilt, condemnation, and misogyny all supposedly sanctioned by God "himself."
They can see that not only is this addiction resulting in harassment of really good, perfectly healthy people, it's making normal sexual activity and expression seem dirty, and it's shaping in young people a dangerous and distorted sense of identity and body image. It's also turning the very natural spectrum of sexuality into a liability, something to be eliminated. 
The Church at large has a lot of work to do. It needs to figure out how to understand and express morality in a way that doesn't always revert to people's bedrooms and bathrooms, one that transcends body parts and personal plumbing. It needs to find a way to de-weird sex in its own corporate head, so that it can begin to figure out how to talk about these things in responsible, reasonable, and emotionally healthy ways—or it will continue its steady march toward irrelevance and continue to do incredible damage in the process.
Conservative Christian men in particular, need to own their unhealthy preoccupation with sex and their proclivity toward policing the world. They need to learn how to respect, encourage, and defer to strong women in their midst. They need to learn how to move in respect and not fear toward the LGBTQ community. Regarding sex, gender, and sexuality, they need to jettison a heavy, cumbersome burden of dangerous theology, guilt-peddling, and shame-throwing. 
For their own sake and for the sake of those their lives impact, these men need to get their hands off of other people's private parts, their noses out of other people's bedroom business, and their minds out of the gutter. Then they, like Jesus—might be free to actually major in love and to do something beautifully redemptive here.