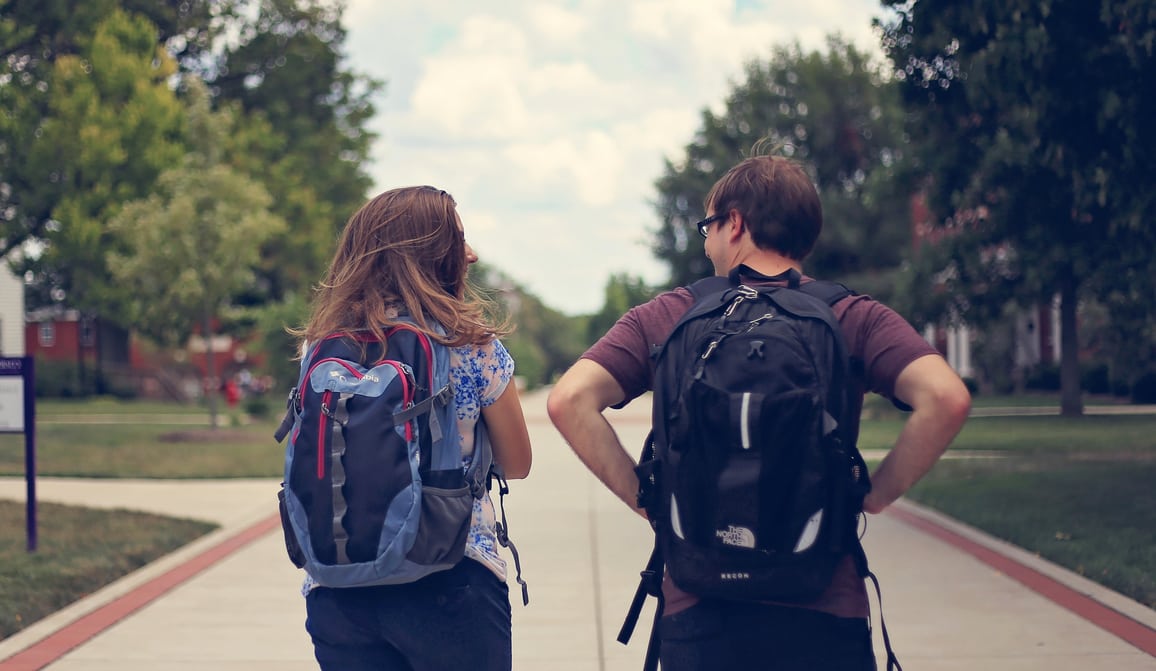 The Rape and Incest National Network (RAINN)  reports that 11.2 percent of all college students experience rape or sexual assault while undergraduate or graduate students.
A 2015 survey of women places the number at 23 percent—nearly 1 in 4.
Young men, I need to tell you something, something that maybe your fathers or your coaches or your uncles or your buddies or your action movie heroes never told you, but something that you apparently really need to hear.
I know you've been led to believe that when a sexual assault occurs, it's usually somehow the girl's fault: the way she dresses, the shape of her body, her flirtatious nature, her mixed messages, her level of intoxication.
I know you've grown-up reading and hearing that since guys are really "visual", that the ladies need to manage that by covering-up and keeping themselves hidden, that they need to drive this whole physical interaction deal—because we're not capable of restraint in the heat of the moment.
I know the media likes to suggest that when a woman is sexually assaulted, that how she dresses or the way she dances or who she's dated or how much alcohol she's consumed is somehow to blame.
And I need you to know that's a load of garbage.
Stopping sexual assault on campus or anywhere else—is about men not assaulting women. That's it.
Yes, we are visual.
Yeah, we do love the shape of women's bodies.
We are aroused by their physicality.
Yes alcohol does complicate all of that by clouding judgment.
And our responses to all of that are solely on us—not on them.
You see, we are not helpless victims of our own libidos.
We actually live in our bodies.
We direct the limbs and movements.
We choose what we grab and touch and rub-up against.
Our bodies ultimately do only what our brains tell them to do.
And so guys, sexual assault is not a sex issue—it's a brain issue.

This is about what we choose to cultivate in our heads and what we choose to do with our hands as a result. It's about the value we ascribe to another person's life and about our decency and character and goodness in response to it.
At the end of the day, guys—this is a matter of ownership.
The women you date, those you share classes with and meet on social media, those you pass on campus and hook-up with at parties are not only not property, and they're not only priceless—they don't belong to you. It's really that simple. They are beautiful, specific, never to be repeated in the history of the planet lives, and they merit a reverence befitting that truth.
Women deserve full autonomy over their own bodies. You don't now, and you never will own a square inch of another human being, and so any part of your actions that breaks the plane of a woman's body ultimately aren't your jurisdiction—they're hers. Yield to her in these matters.
The only thing you own at any given moment, the only thing you'll ever own—are your body and your choices. That's why it's called self-control. This is a poorly cultivated art for us historically, but it's worth the investment of our time.
I know that's a rather old-school idea and it isn't particularly popular or sexy.
It's not typical pop music fodder.
It's not something you'll brag about in the locker room, and it won't make a good multiplex movie.
It also the place where we move from being men in theory, to men in practice.
True, sincere, decent, mature men don't rape women—period. They don't force themselves on or physically intimidate or coerce or take advantage of another human being for their own pleasure.
I'm sorry to have to break this news to you, as I know it's probably difficult to hear.
It will certainly make life much more challenging for you and you'll probably have to make some changes as a result, in the way you think and talk about sex. But I also know that these words could alter your relationships now, and preserve your marriages someday. These words can protect women from damage, nurture your character, and shape the campuses and workplaces and communities that other young men will enter after you.
Women shouldn't have to bear the responsibility for stopping sexual assault. They shouldn't need to dress differently or carry a gun or take self-defense classes or stop drinking. They shouldn't have to look over their shoulders or alter their social lives or inventory their dating histories. They shouldn't always have to account for our propensity as men to be horrible or to take advantage of a compromising situation simply because it presents itself. They should be able to count on better from us. They should be able to count on a baseline of human decency.
Women should be able to walk out every morning into a world where men won't assault them; men who understand what consent is and why they don't get to decide for anyone else what that person wants or needs.
That's the truth today, guys. What you do with that—is on you.