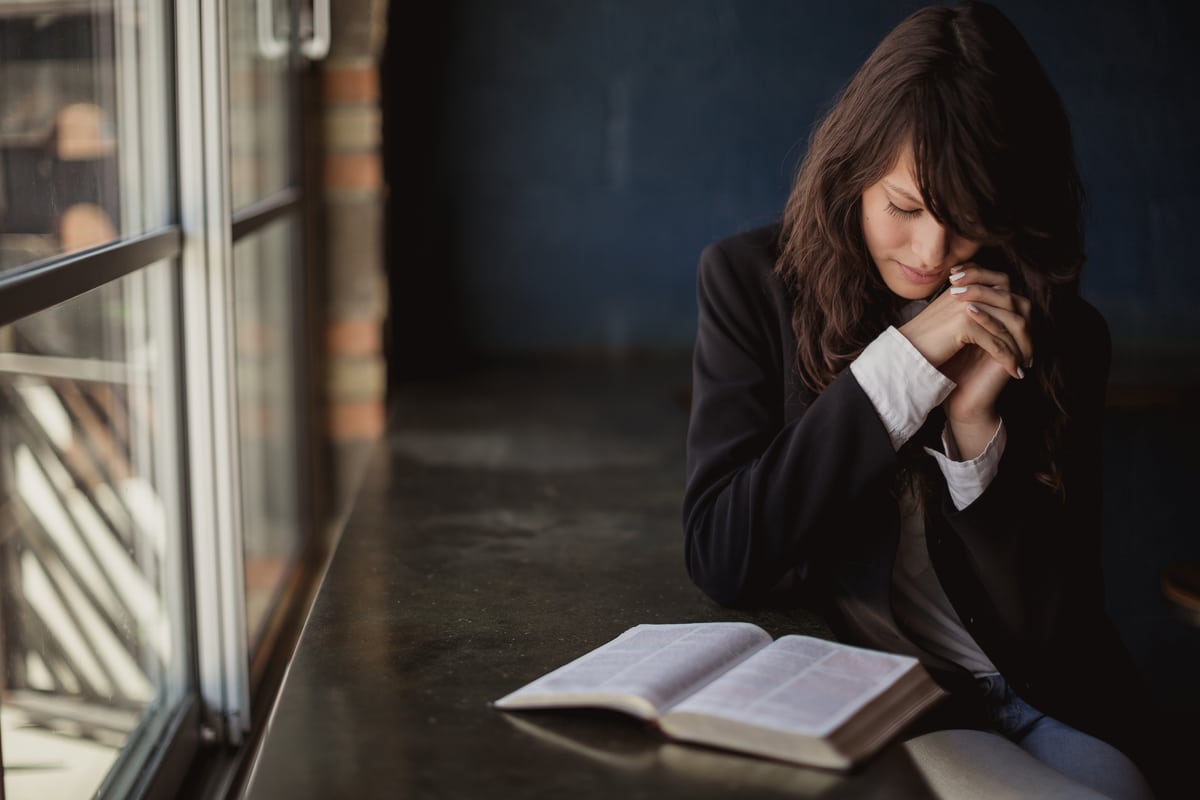 This week a Christianity Today article made some social media noise, asking the question "Who's in charge of the Christian blogosphere?" It was a loaded one, for sure.
On its face, the article was a supposed reflection on where Christians outside of official leadership positions in organized religion derive their moral authority. It proposed to be a healthy policing of theological viewpoints of influential followers of Jesus by other followers of Jesus, but the easily seen subtext was:
Women like Jen Hatmaker are saying things we don't like. We need to remind them we don't approve and that they aren't allowed to say these things.
Hatmaker was specifically named-dropped in the piece—and the timing wasn't at all accidental. The popular pastor/writer/blogger has recently received tremendous castigation from within a Christian pop culture machine who'd previously been enamored with her—as she's publicly affirmed the LGBTQ and pushed back against much of the hypocrisy she's witnessed in organized Christianity.
Though the article was written by a female Anglican priest, it was still saturated with an idea that's been propagated for centuries, by a historically male-dominated Church that has created and gladly promoted and ratified it—
We dole out authority, sweetheart. You haven't asked a man if you can say that.
In other words, the message was once again being sent to women (and to a lesser degree men) of faith, whose influence is gaining traction outside the scope of a denomination or local church's influence, that they'd better behave themselves. Let's be clear in defining our terms here, this isn't about church authority—it's about church control. It is a reiteration of the effort to define what is and isn't of God for other people; to decide who gets a seat at the table and a place in the pulpit. The only problem is, a bunch of plain old flawed, failing (often white) dudes are ultimately the ones claiming the privilege—and this is the heart of the fraud perpetrated here.
Somewhere a couple of thousand years ago, a group of men decided that they would and could be the gatekeepers of the Kingdom; that they were qualified, entitled, and deserving of determining who God spoke to and through, and how such people could share these revelations. They appointed themselves custodians of the Holy Spirit and gradually we all accepted this as gospel.
Misogyny.
Heresy. 
Nonsense.
The idea that anyone has authority over another human being is the height of idolatry, and it's antithetical to the core message of Jesus, who came to offer us proximity to God without a broker. It's also one of the most dangerously wielded tools of exploitation and abuse the Church has ever crafted, enabling men to behave very badly and to claim Jesus is okay with it.
We see it in the practice of "Church Discipline;" where a sometimes clearly or other times ambiguously assembled group of people dole out permission and punishment in denominations, local churches, or Christian ministries, when there is disagreement in matters of faith or procedure. And what you find is that such "authorizing" bodies are as disparate and arbitrary in their beliefs, values, and methods. So just who is giving authority to them? If such authority was indeed as neat and tidy as is often alleged, there would be no corruption in church leadership, no abuses of power, no sexual misconduct. There would be theological and methodological agreement.
The Apostle Paul is recognized by many as the first official pastor of the early Church, composing a good portion of the New Testament and establishing local communities through the Roman Empire. Who gave Paul his authority? He claimed it was Jesus. Folks agreed with him—and off we went.
Simply stated: trace the current religious system of authority-dispensing back far enough and you'll end up at Jesus, who made disciples of anyone who chose to follow him in a life of faith. Which all begs the question: who is ever in charge when Christians speak or minister? Where does reliable authority come from?
What man-made institutions, schools, ministries get to make the rules?
The answers are far less consistent than we'd like.
Furthermore, who is providing "moral authority" to Evangelical preachers who stumped for a professed pussy-grabber for President?
Where do pastors get the spiritual authority to make 7-figure salaries while being in megachurches surrounded by poverty?
Who is giving the authority to celebrity Evangelists advocating for gay-conversion therapy?
Who is giving the authority to supposed Christian politicians, currently falling over themselves to strip people of healthcare and shut out refugees?
Who's given the authority for church leaders to conceal decades of sexual abuse in their communities?
If this is "moral authority"—you can keep it.
I can remember interviewing for a megachurch here in the South. I had to meet with the church's "Elder Board," which turned out to be the pastor and three of his best friends from seminary. They were the authority for a community of thousands, dozens of staff, and hundreds of volunteers: four college roommates in their forties whose spiritual clout was essentially self-declared. They determined what God did and how God moved. Not exactly reliable, to say the least.
That isn't to suggest that accountability isn't welcome or necessary. Of course it is. The issue is, in assuming that those like Jen Hatmaker or Rachel Held Evans or Sarah Bessey don't have those checks and balances simply because they aren't officially sanctioned or blessed by a bunch of guys ultimately claiming an elevated status, because some other guys ascribed that status to them. All of these women are surrounded by thoughtful, responsible, faithful people and they all exist in communities where they are challenged and held to a standard of truthfulness, authenticity, and integrity. In fact, I don't know a high-profile Christian writer that isn't. 
The second (and as important issue) is assuming that simply because a man has a title or a degree, or that a group of his peers amens him—that he is acting by God's authority and with God's consent, because that simply isn't possible. There's a two-thousand year line of guys who've surrounded themselves with yes-men and subservient women, and who've believed themselves God and done all manner of horrible things in the process. It's a delusion we need to relieve these men of, for their sake, for the sake of those they live and minister alongside, and for the sake of the Jesus who they claim faith in.
I served alongside a wise, passionate, creative, faithful pastor in Charlotte, who'd been raised in a religious tradition that told her she wasn't fit to lead men, and in those controlled settings where she was given consent to share her gifts, she learned that she had to yield to a man, regardless of his qualifications, training, or the fruit of his life. 
I remember one day years ago, she said to me, "I used to be upset about not being ordained, but I don't worry about that anymore. I'm not ordained—I'm anointed."
I now understand what she meant, and she was right.
And this is the real story here:
God speaks to and through whomever God chooses. The Scriptures record this.
Christ is solely in charge of the Christian. We have communities to help keep us accountable and to encourage and challenge us, but ultimately no one requires a go-between. We already have a high priest.
Anyone can approach and teach the Scriptures. Women don't need a man to interpret them.
Women are equally gifted to hear from God, and to reflect the character of Christ—period.
Who is in charge of Christian bloggers or Christian pastors or Christian politicians? Hopefully Jesus. He is the single authority to which any of us ultimately live and serve and create beneath.
And no one gets to determine that for anyone else.
We are temples of the Holy Spirit; breathing sanctuaries that carry the presence of God.
I don't recall anyone needing permission for that.
Here are some women you would be blessed to learn from:
Nadia Bolz-Weber
Rachel Held Evans
Jen Hatmaker
Glennon Doyle Melton
Sarah Bessey
Diana Butler Bass
Hannah Adair Bonner
Melissa Greene
Sarahbeth Caplin
Deidra Riggs
Cindy Brandt
Jory Micah