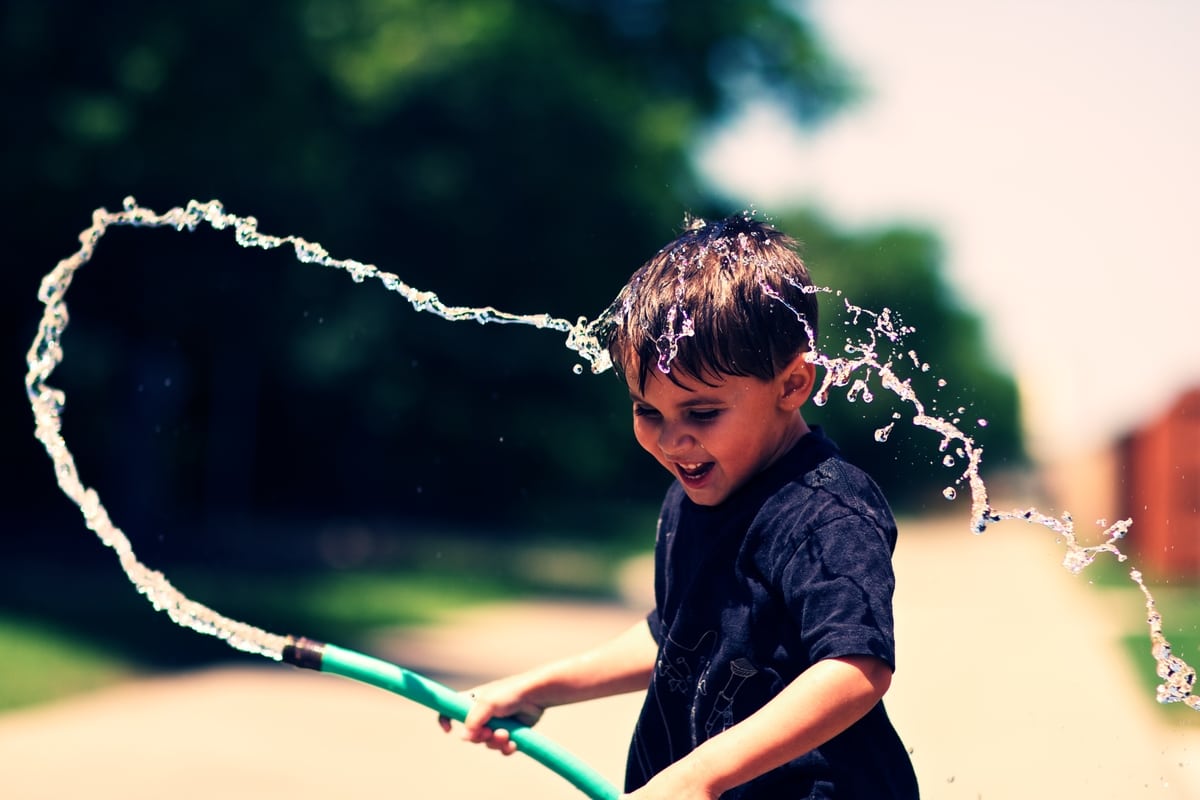 A lot can change in a year.
In the moments following the election, Donald Trump supporters simply beamed, basking in the warm, orange glow of their apparent victory and awaiting America's returning greatness. They were boastful and loud—and everywhere.
"He will fix this!" they insisted, and instructed us all to give him a chance and fall in line, and revel in our national victory; one they were going to generously allow us to share in. Trump was the Savior, he was the change that was necessary, he would be the hero we so desperately needed. "You'll see!" they crowed.
But very quickly, something else happened: As their Messiah of Supposed Greatness became even more wildly erratic than he'd been during the campaign, as he blustered and stumbled and Tweeted, as he began gutting the departments of Education, Environmental Protection, and Labor—they grew silent and then simply disappeared.
While millions of us took to the streets and called our elected officials and attended town halls and exposed every transgression on social media and entered into the fray—they became invisible.
As we actively intervened on behalf of not only our children but their children, they retreated to their relatively sheltered lives already in progress, heading to a safe bunker of privilege to escape the approaching storm.
However, as the weeks and months and years have gone by they've returned with a new tactic: shame.
The party line has changed now. Donald Trump isn't failing—we've been causing him to fail. This mess is largely our fault.
Apparently the millions of us who are outraged right now are the real problem here.
It isn't that we have a President who:

likely colluded with Russia to steal an election,
rants on Twitter like a jilted middle school crush,
holds "rallies" nearly two years after his Inauguration,
spends 39 percent of his time on a golf course,
lacks a basic understanding of how Government functions,
shows full disregard for its checks and balances,
has caused an exodus from the State Department,
called a female Senator a racial slur at an NRA event,
bullies the Press on a daily basis,
slanders Federal Judges who uphold the Law,
surrounds himself with White Supremacists and millionaires,
embarrasses himself in the presence other world leaders,
claims he was wiretapped by a former President,
wonders why we had a Civil War,
thinks dead Historical figures are still alive,
governs solely by Executive Order and bullying,
is hell-bent on taking away healthcare from sick people,
lobbies publicly for a Government shutdown,
says the Constitution is hindering him,
allows his daughter to create policy and play First Lady
puts immigrant children ripped from their parents in cages.
None of these things are preventing Donald Trump from leading us to the Promised Land of Greatness; not his incompetence, ignorance, impulsiveness, cruelty, or contempt for all but the wealthiest and the whitest among us. That can't be it.
It's those of us who are opposing him. We're the villains in the story.
And if that's the narrative they'd like to write, then I'll gladly don a black hat and be the bad guy.
If being the bad guy here means:
giving a damn about more than just myself,
pushing back against the leaders of my faith tradition,
flooding my social media profile with facts,
braving awkward family gatherings or friendship friction,
and opposing every single horrible thing this Presidency does—
I will fully embrace this badness.
I'm not apologizing for my disgust at the mockery this man is making of our nation.
I'm not apologizing for demanding that everyone gets equal access to the American Dream.
I'm not apologizing for calling out an Evangelical Christianity who has sold its soul.
I'm not apologizing for naming racism and anti-Semitism, bigotry, and misogyny, wherever I see it: in my family, my church, my neighborhood, my Government.
I'm not apologizing for being profoundly pissed off that our President is the least qualified, least decent, least noble person to hold this lofty position.
I'm not apologizing for giving the sh*ts you should be giving about it all.

So friend, you may as well save your guilt and your scoldings and your condescension—and your questions about my motivations, my patriotism, my faith convictions, or any other shame-throwing you have in mind. It's all wasted energy.
I'm not going to fight with you, because the truth, even if you choose not to see it—is that I'm fighting for you too.
I know why I push back, why I defy, why I resist.
I do it because not everyone is being represented in this version of America. 
I do it because equality and diversity and decency matter.
I do it because my personal faith compels me to.
I do it because sometimes Love requires a raised voice.

I do it because those who disagree with me aren't the enemy.
I do it because this is the only childhood my kids will ever have.
I do it because my children are worth fighting for, and so are yours.
And no—I'm not sorry for any of it.
Order John's book, 'A Bigger Table' here.