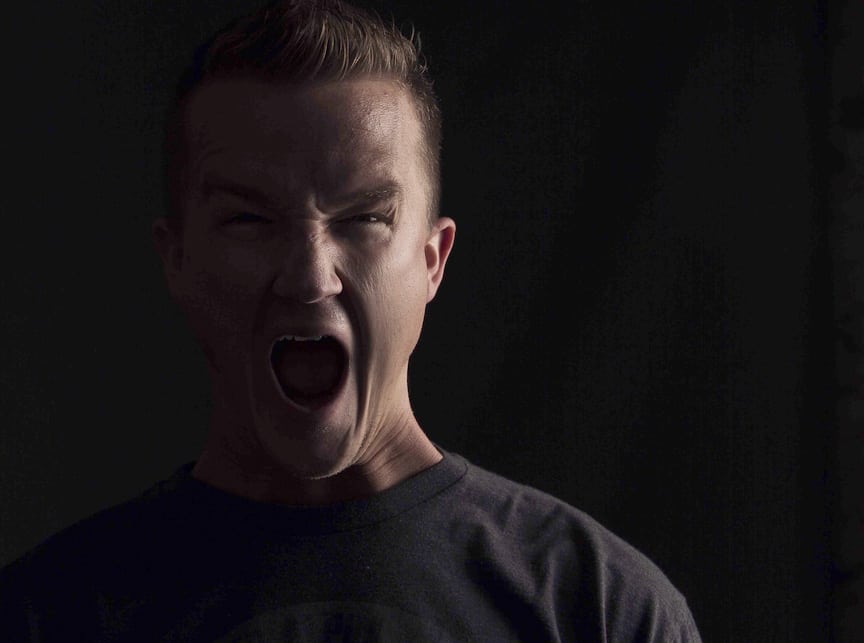 Let's be honest here: our President is not a well man.
To most objective observers this isn't really up for debate anymore. His frenetic impulsiveness, his propensity toward violent outbursts, his elementary school vocabulary, his nonsensical Twitter rants, his allergic reaction to the truth, his public bullying of judges and FBI staff. If Donald Trump were operating in any other arena—business, education, local government, he'd be called unfit for his position and either fired, arrested, or declared mentally unsound.
But despite mounting evidence of collusion with Russia, and despite a steady stream of irrational Executive Orders, unceremonious firings, nonsensical Tweets, and staggering abuses of power—here he sits.
But that's not the problem we have here in America.
The problem we have, is that it's becoming more and more clear that none of this matters to a large percentage of white people, who are determined to make this President their noble Moses; the one who will lead them out of the imagined captivity they'd been in for the past 8 years, and on to the Promised Land of their past greatness.
"You'll suffer now, just like we suffered under Obama!" they say to people of color, or quietly believe now. Whether the former was true or not, is neither here nor there. The fact of the matter is that they believe it—and this is why they are silent now: they are finally feeling spoken for.
This is the seductive snake oil Donald Trump sold them as he barnstormed the nation last year, appealing to every bit of frustration and fear and perceived oppression felt by white folks who always had a problem with a black President, who believed themselves persecuted for their faith, and who'd been convinced that they were actually the marginalized ones in the nation made to order for them.
It's why this President is the Great White Hope they've been waiting for, because he has a similar gift: to have the deck stacked fully in his favor, to have been the recipient of every advantage the system offers, to be the beneficiary of every shortcut imaginable—and to still see himself as the victim, to still feel attacked. It is this paradoxical notion of the entitled underdog, that Trump has exploited, with a great deal of help from a White Church who've owned religion in America for decades—and yet still imagine themselves as persecuted while holding the bully pulpit. They've been cruel Goliath to the world, but see little David in the mirror.
And this is the greatest irony of this moment; that to so many white people in America, Donald Trump somehow represents a healthy change from the status quo, a victory for the downtrodden, an advocate for the little guy, (though he is in reality, none of those things.) He is not at all for them, but they seem defiant in not admitting this, intentionally ignoring what their eyes see. Despite the fact that his policies regarding healthcare, education, taxes, and the environment leave them more vulnerable than ever—they are applauding him for saving them.
For the past few months I, like others, have been pleading for disappointed Trump voters to stand with the tens of million of us who comprise a multiethnic, nonpartisan, multigenerational, interfaith resistance to this Administration. They have largely been invisible. And though some of them have withdrawn from the conversation out of embarrassment over their choice in November, or grown fatigued at being called bigots and racists and homophobes—the lion's share of the President's Evangelical, white base is perfectly fine with the world burning. To them, the actual details of Trump's tenure; any election corruption or unconstitutional political maneuvers, any gross incompetence, or any of his actual words or actions—are all rather inconsequential. He is a symbol, and his substance is of little concern.
He makes them feel like they are getting something back that they've lost (regardless of the fact that they've never lost it), he makes them feel like they count again (even though they've always counted.) For them, Donald Trump is a big, white middle finger to the world they've grown to believe has oppressed them—which is of course, the height of privilege; to see any movement toward justice as a personal attack. As beneficiaries of every perk and advantage, the past 8 year's tipping toward balance has felt like a threat, and though these days are a rapid regression of equality and diversity in America, they're willfully oblivious to it all. It all feels good.
And honestly I'm not sure there is anything anyone can do or say to change their minds. Facts, data, and objective information are no match for their chosen narrative of an endangered minority, fighting to emancipate themselves from the persecution they've been trapped in.
White lives matter. This is what Donald Trump means to them. The fact that white live have always mattered the most in this country is a minor detail. That they have been the power holders since the birth of this nation is unimportant. Despite every privilege and perk of America—they've managed to feel held down.
And this is why we have so far to go, to reach the Promised Land that Martin Luther King Jr. said he could see off in the distance—one where all men and women, regardless of the color of their skin or their faith tradition, have equal freedom here.
It's still a long way off.