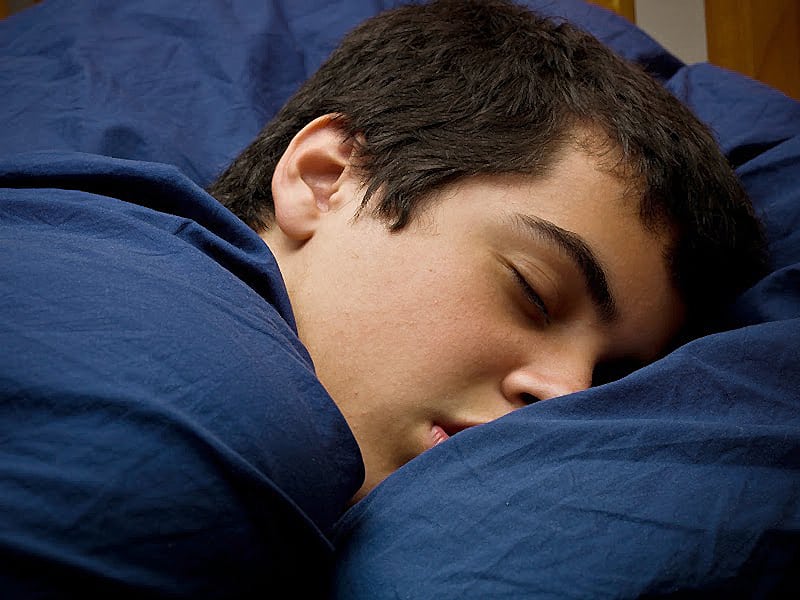 I woke up at 4AM, startled from sleep by the feeling that I needed to go check on my 11-year old son.
He'd hit his head the previous afternoon and our doctor had diagnosed him with a mild concussion. When we'd returned home my son went to bed almost immediately, which the doctor assured us was the best thing. But as a parent, when your children go through trauma and you are in some way reminded of their fragility—you find yourself fearing the worst, even if those feelings are unwarranted.
So there I was at four o-clock in the morning, shaken awake by the sickening thought you never imagine you'll have as a parent: Go make sure he's breathing.
I turned the handle on his door as quietly as I could manage and pushed it open just enough to peak my head through, but couldn't see him clearly in the darkness. I slid my body through the half-opened doorway and inched little by little on tiptoe, staring at the swirling mass of sheets for signs of movement. Not wanting to wake him, I stopped myself a few feet from his bed and leaned forward there in the darkness, stilling myself so I could look closely—until finally I saw it:
the rise and fall of his chest.

I exhaled and whispered an involuntary prayer of "thank you," and stood there watching him for a few moments; noticing how quickly he's growing, thinking about how much my life has been so beautifully altered by his presence, and remembering how difficult these years are. I was gripped by the cocktail of gratitude and sadness that moms and dads know well.
Before you're a parent, no one prepares you for the way you will rise and fall with your children—how you will feel every bruise, celebrate each victory, share every fear. You aren't told how bittersweet the journey watching them grow up will be; the joy you will feel when they change and reach new milestones, yet how you will simultaneously grieve the smaller version of them that leaves as they do.
You don't live vicariously through your child, but a bit of your heart can't help but soar or break as you see their lives unfold. You understand that you can't shield them from pain, but you try like hell. You know their struggles will be their greatest teachers, but you wish they could learn a less painful way. You realize that they will fall many times before they fly—and there's no easy way to witness it.
There in the dimness I watched my son's chest rise and fall, and was grateful to be able to have another day with him. We aren't promised more than that anyway, even when all seems perfect. With today I will gain 24 hours of the young man he is becoming, and lose those of the little boy he used to be.
There will be moments of both jubilation and grief as this happens, but this is life and it is parenting; the joy and the despair, the breathing in and breathing out, the rise and the fall.