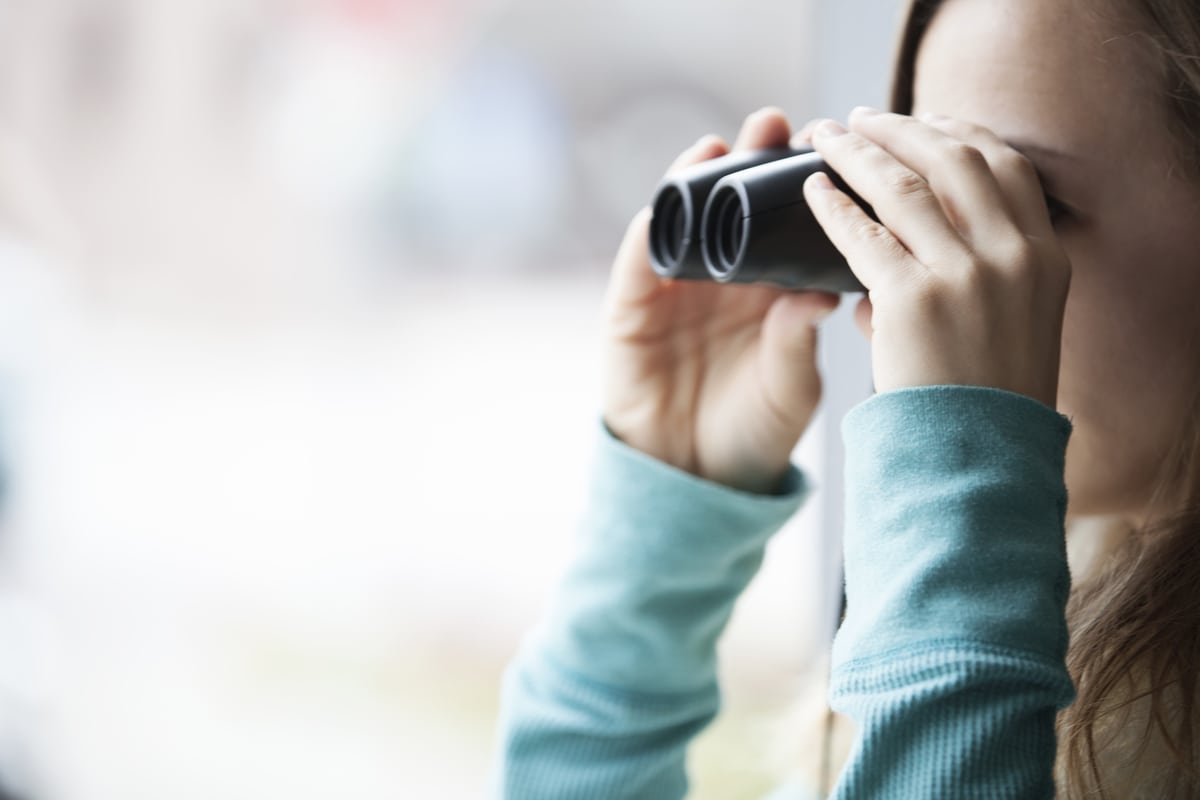 You'd have thought November 9th, 2016 actually was the date of the Rapture.
In the twinkling of an eye, millions of Christians (most of them white) seemingly disappeared that day or they began hiding really, really well—like, Federal Witness Protection Program, well.
I immediately noticed it in my social media timelines. Friends I'd spent a hundred Sundays with in churches where I'd served or met along the way, began vanishing one by one. These were people I'd come to see as family (or actually were family), people I'd believed loved God and their neighbors as themselves, people who made me proud to be called a Christian. 
The more I spoke, the more quiet they became. The louder I got, the more they withdrew.

As I pushed back against Muslim bans and racist Cabinet appointments and reckless environmental policies and blatant corruption and ghoulish healthcare proposals—many simply silently disconnected, unceremoniously unfriending or blocking me. Others would also sever ties, but not without first letting me know how disappointed they were in me, how much I've changed—and above all how much they were praying for me.

We'd elected an incompetent, immoral monster to lead our nation, one who's trampled on nearly every marginalized community and every sacred inch of our Constitution and bastardized our shared faith tradition—but I was the problem they were having. My volume was an issue. That was unnerving to them. That was a moral quandary. Chastising me was the one bit of activism they could muster up.
But perhaps more confounding than those white Christian friends who disappeared into the ether or left flipping me the bird, are the ones who have said and done nothing; those who stayed and simply chose to pretend everything is fine, those whose advantages allowed them to retreat back into their normal lives, seemingly unaffected by anything happening in our country. 
Rather than debate current events or wrestle with tension they've created in our country, these folks resumed doing just what they'd done before: posting cute pictures of their kids, sharing Scripture quotes, and posting recipes for blueberry cobbler. In other words: they stepped safely back into the gated spiritual community of their oblivious privilege—and they don't seem particularly interested in coming back out no matter how much it hits the fan outside. 
I don't blame them. I've been there. It's pretty cozy there:
There, following Jesus doesn't require any significant change.
There, you can pass the buck to God for people's healthcare.
There, people of color are doing just fine, as long as a few attend your church.
There, Transgender teens and Muslim women and young black men aren't really suffering.
There, it's Kumbaya and All Lives Matter and America First and Jesus saves.
There, you can receive absolution with an hour on Sunday for apathy the rest of the week.

Since November 2016, some of the boldest and loudest people of faith I've ever known have come down with laryngitis and feet of clay. They've grown silent. They've become invisible. Sure, they'll still talk about Jesus in general terms, but not about how this Jesus would respond to travel bans and police shootings and Medicaid cuts and military budgets. That kind of mess is too inconvenient to step into, too political, too divisive.
For a while I held out hope that something would come and rile them from their silence—but that's nearly exhausted. I'm not sure there's anything that could move them anymore. Once those compassion muscles fully atrophy it's really difficult to get them going again.
I'm through holding my breath waiting for them to come back and actually give half a damn about those who are at the end of their collective ropes right now. I'll give the damns that they don't and partner with other damn-givers, whether they're Christian or not. (Many of them are, which is encouraging.)
I've stopped asking them to tell me what they care about, because the list seems pretty short. It doesn't seem to extend far beyond their house or their church—and definitely not beyond our borders.
Most of all I've stopped trying to connect the dots between the Jesus of the Bible who they claim to love and serve—and their disinterest with the poor and the sick and the people on the margins—because it's a futile exercise. They don't connect.
I'll see many of these invisible white Christians soon enough, though. I live in the Bible Belt, and Sunday's coming. They will emerge from their 6-day slumber and they'll fill the church buildings dotting every block of our town. They'll do social media church check-ins and talk about "gettin' their worship on". There, they'll hear their pastors speak about love and salvation, without once mentioning Philando Castile or Nabra Hassanen. They'll sing and pray for an hour, some of them genuinely momentarily moved. Then they'll head to their favorite restaurant down the street, never once wondering how anyone back in the kitchen is holding up right now with talk of building walls and ICE raids and canceling health insurance. 
As long as I live, I don't think I'll ever understand how so many white people of Jesus suddenly disappeared, just when the world he cared about most needed them to be visible.
I wonder if they realize that to so many who are deeply wounded and terribly frightened right now—Jesus has disappeared along with them.