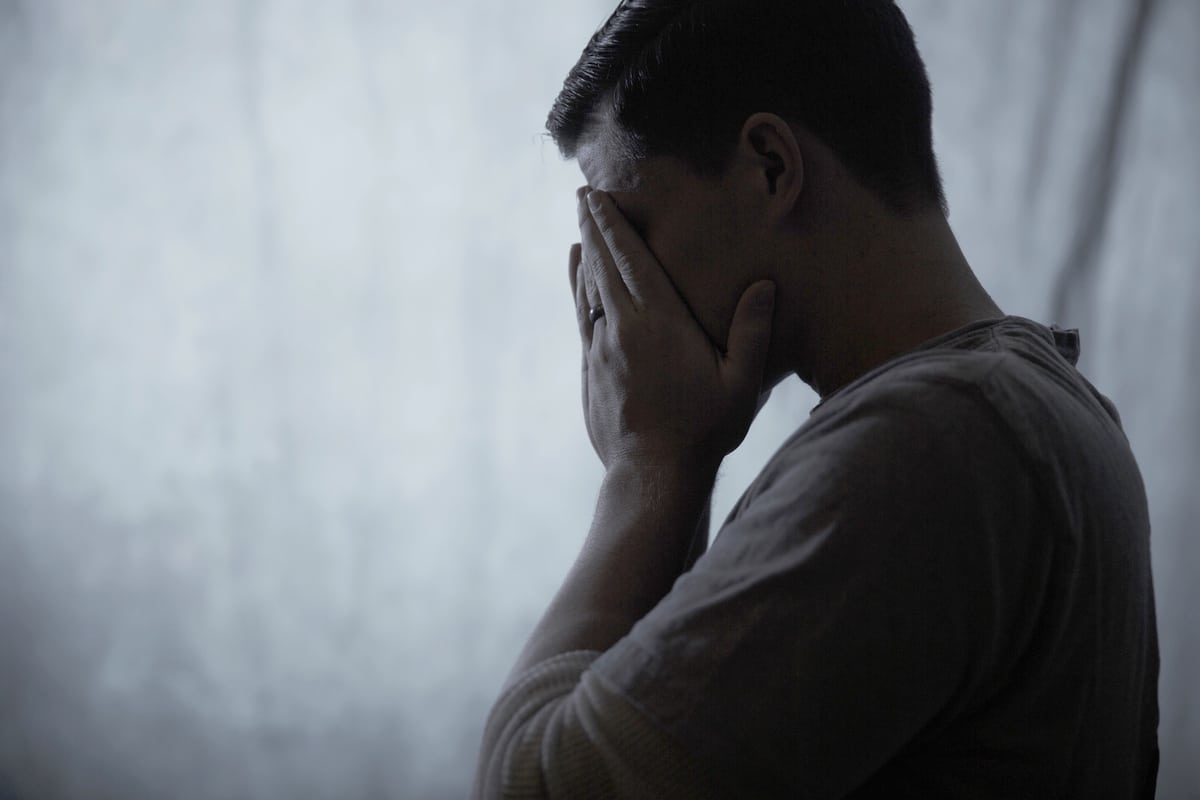 My parents always said to be careful who you associate yourself with because you are known by the company you keep—that the people around you reflect on you and manufacture other's perception of you from a distance. Sometimes that mistaken association will be so detrimental and embarrassing, that you will need to speak out and severe the connection.
I'm a Christian, and I realize that word may come with a great deal of baggage for you. You might have an idea about the kind of person you believe that makes me, simply because of the professed Christians you see out there in the world or the ones you may know. You may believe you know what I think or how I feel or how I vote because of the way someone else thinks or feels or votes.
Since I'm aware of this potential association and since I too see what you see every day—I need you to know where I stand:
I'm not with the Christians who shill for this President, who sold their souls and leveraged their pulpits for political capital, who continue to defend his every vile deed, every reckless Tweet, every gross abuse of power—despite him not bearing the slightest discernible resemblance to Jesus. 
I believe this President and his Administration are fully devoid of Christlikeness.
I'm not with the Christians who believe healthcare is a luxury saved only for the rich and the well; those who claim to be followers of Jesus, the healer—while throwing the poor and elderly and ill, to the wolves of circumstance or sickness.
I believe all people who are physically, emotionally, and mentally ill, deserve every chance to get well—and by more than just thoughts and prayers.
I'm not with the Christians who police the bodies and bathrooms and bedrooms of strangers, who distort the Bible in order to justify their fear of people for who and how they love; the ones who've turned gender identity and sexual orientation into a weapon of damnation—who would tell adults who they can fall in love with and marry and raise children with.
I believe LGBTQ people are made fully in the image of God and deserve every happiness and right this world has to give them.

I'm not with the Christians who savagely beat their breasts about their shrinking religious freedoms, while regularly manufacturing monsters out of Muslim men and women seeking to live out their chosen faith tradition here in peace, without silencing,harassment, or discrimination—those Christians who do not admit or call out the prevalent and deadly extremism in our faith tradition.
I believe those practicing Islam should be as free and unfettered in this country as those who claim Christianity.
I'm not with the Christians who believe a woman's body is anyone else's jurisdiction but her own, those who believe they can legislate their morality upon another human being or take a woman's personal autonomy from her for any reason.
I believe that women get the only say in what happens to and within their bodies.
I'm not with the Christians who refuse to acknowledge their privilege.
I'm not with the Christians who believe everyone should be able to get a gun, but not every one should be able to get prenatal care.
I'm not with Christians who believe God is responsible for Donald Trump's Presidency.
I'm not with Christians who say they're Pro-Life, but for the Death Penalty and against birth control.
I'm not with Christians who attempt to blame victims of sexual assault for their trauma.
I'm not with Christians who believe they have the Bible figured out enough to condemn anyone else.
I'm not with the Christians who believe they get to tell strangers they're going to hell.
Yes, I'm a Christian, but I don't want you to mistake me for those who may claim to speak for me or represent me by default—those you may have sitting across from you at dinner or worshiping next to you at church or preaching on TV or Tweeting diatribes. 
I hope that the fruit of my personal faith is apparent.
I hope that it yields compassion for the hurting, protection for the vulnerable, eyes for the forgotten.
I hope it champions equality for all people, truly diverse community, and a love that transcends difference.
I hope these things are obvious and that they set me apart from those Christians who may speak a different message with their lives—and quite loudly at that.
I also want you to know that there are many of us out here; people with a real, prayerful, fervent desire to follow Jesus, who feel like we've had our identities stolen by the pulpit bullies, fear mongers, and Bible bigots who make the headlines and steal the bandwidth and monopolize the conversation.
We want you to know that they do not speak for us. We don't believe they speak for Jesus.
I guess what I'm saying, is that I hope you won't too hastily judge all of us based on those who share the name of our faith tradition and little else. We are as distressed as you with what we see them doing in the name of Jesus these days.
We're exhausted by their hatred, fed up with their intolerance, disgusted by their violence—and no, we're not with them.