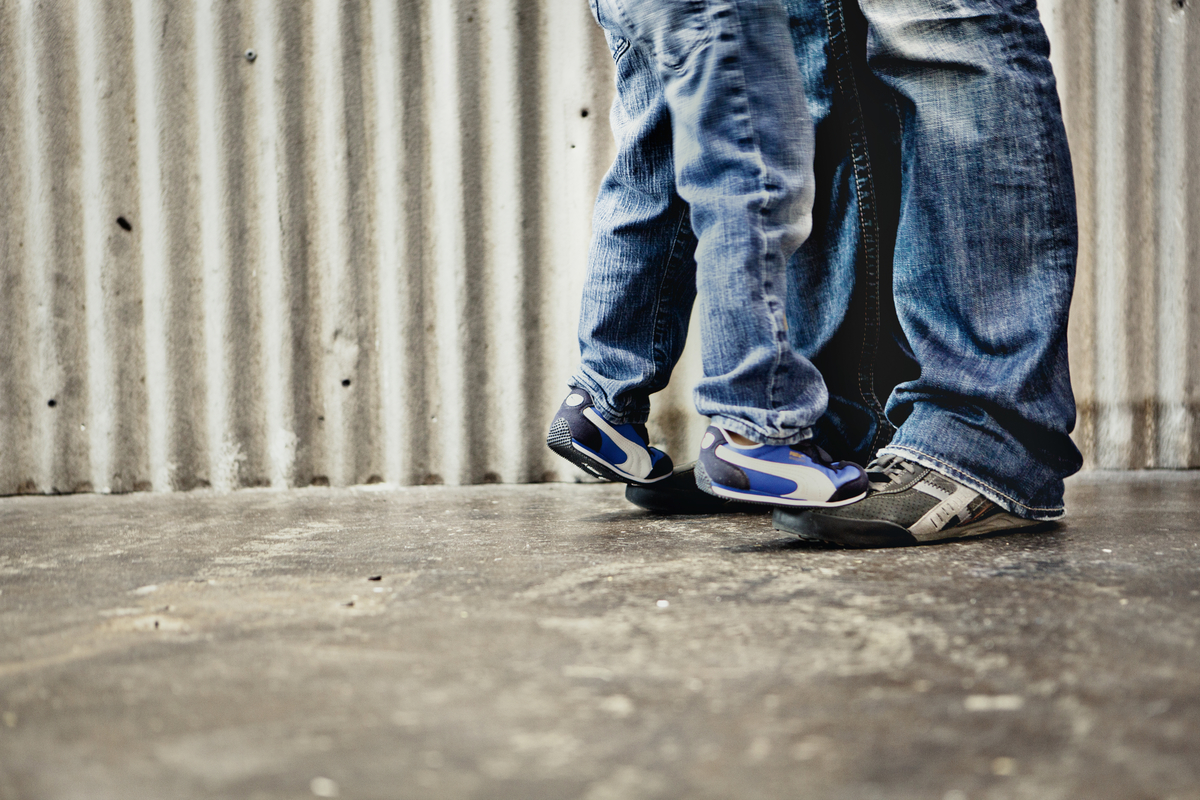 This far into Donald Trump's Presidency, I'm aware that some of you take great issue with my pointed critiques of the man, his body of work, and his supporters—because you're sure to tell me this at every turn.
You might troll me on Twitter or leave me scathing blog comments or send me impassioned emails or pull me aside to quietly share your concerns at church or family gatherings.
You may feel I'm being provocative or incendiary or unnecessarily stirring the pot; that I'm being irresponsible with my influence, betraying my calling as a pastor, or failing to be a good American.
I've spent thousands of words in recent months trying to reply to such suggestions and to reveal my heart—and at this point I'm not sure there are any combination of words that will be satisfactory for you.
If you haven't yet privately felt or publicly expressed outrage at what Donald Trump is doing to our Government, the way he is targeting the poor and marginalized, or his unfitness for this job—you probably shouldn't bother asking me why I'm opposing him. You won't understand my reply, no matter how carefully I craft my words or how intent I am in helping you understand.
At this point there are fundamental differences between us. The things that outrage us are simply not compatible, and probably never will be. I know I can't change that. I can't force your eyes to see what mine see, or your heart to be burdened for the things that burden mine, or your stomach to turn at what currently turns mine. You own your eyes and your heart and your stomach—and your response to the world. That's your responsibility and your right and truly none of my business—but I'm surely not going to stop calling out what I see or temper my disgust simply because it bothers you. 
That would miss the point entirely.
My opposition is not about you and it's about more than Donald Trump—it's about me.
It's about my personal convictions as a father, husband, friend, Christian, pastor, American, and a participant in humanity.
It's about the things that keep me up at night and boil my blood and cause me to grieve.
In the presence of injustice I believe silence is participation, and these days I am witnessing more of it than I can bear—and so I speak;
not to piss you off, but so I can sleep at night,
not to insult you, but so I'm able to look myself in the mirror,
not to make trouble, but because my kids deserve a father they can be proud of,
not to be divisive, but to keep the peace within my own head,
not to manufacture venom or dispense vitriol—but so on my last day on the planet I can say that I did the best I could with the time I had and the voice I was given, and the great privilege I had to be healthy and loved and able to speak.
That's all any of us can do with their lives: try and make them matter.
I understand that from where you sit my current words may be unhelpful or be causing harm. I know this because from where I sit, your current lack of any words are doing the same thing—and rather than badgering you into caring (which is an impossibility) I'll just care as much as I do and make that as clear and loud as I can.
I won't do this to persuade or argue with you.
I'll do it because others may hear me and may be encouraged that they're not alone,
because hurting people may find comfort and healing in my words,
because those who feel invisible might know someone sees them,
because those hanging by the thinnest of threads may use my words to hold on a bit longer.
And honestly if you think this is just about this one man, I'm not sure I can't convince you otherwise—but it isn't.
Yes, it's certainly about him, but it's about much more than that.
It's about banning Muslims and silencing the Press and neglecting refugees.
It's about the hatred of strong women and the devaluing of young men of color and the victimizing of Transgender people.
It's about those not protecting our environment and not caring for our most vulnerable and not believing all people are equal.
It's about the NRA's gun lust and the Religious Right's sick hypocrisy and the GOP's male whiteness and FoxNews' recklessness.
It's about the systems that create men like him, politicians that co-sign them, pastors who perpetuate them, and adults who seem fine with them.
It's about American children and Syrian children and North Korean children; about black children and gay children and disabled children.
It's about every ugly thing that he symbolizes, every hateful person he represents, every toxic act he emboldens, and every beautiful life he threatens.
I'm a Christian, and my faith compels me to fight for the things I fight for. I trust if you are a person of faith, the same is true for you and so I really don't have to explain it. Yes, my tradition tells me to love my enemies and pray for those who curse me—but it also tells me to love the least. I'm not willing to kill the latter aspiration on the altar of the former. I can't coddle people doing harm in the name of tolerance.
I'm not an angry person which you may sometimes suggest. I live much of this life with great joy and hope and humor—but I am angered when those made in the image of God are treated with less regard than they deserve. I'm probably not going to apologize for being passionate about people.
Chances are this won't be the last time I speak about this man or the ways in which so many tangential evils are manifesting themselves right now, and it won't be the last time you question the motives or ferocity or frequency of my critiques. I'll likely refer you to these words, so long as they remain true.
Again this isn't about you—or even this man. I don't speak to offend you or alienate you. I speak to pushback against the things that make me sick to my stomach. I speak because of the things that offend me. I speak because we all are responsible to try and leave the planet better than when we arrived—and this is how I'm trying to do that.
May you find causes and people that are worth your passion, your time, and your voice, and may you use them well.
Get John's book, 'Hope and Other Superpowers' HERE!