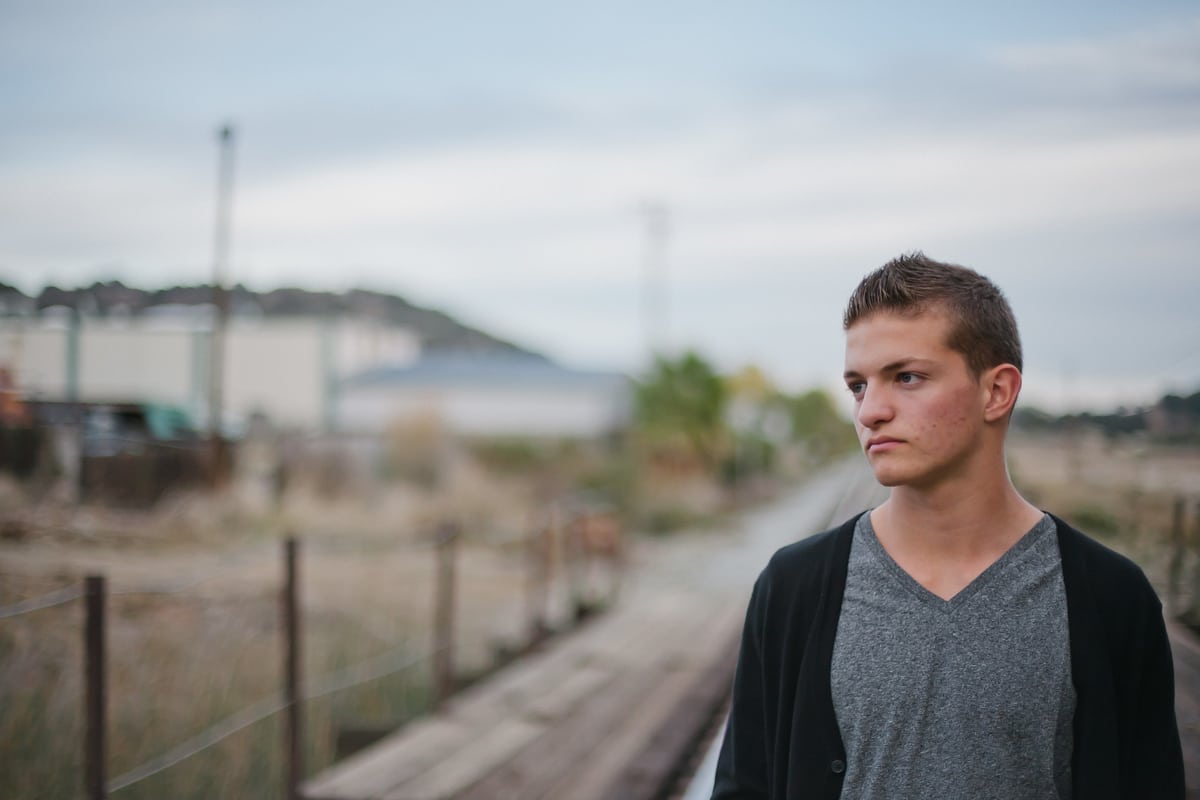 Joe and Terry go to the same church. It was my church once, too.
Joe is a pro-life Christian—at least that's what he would tell you. That's what his Twitter bio and bumper sticker both say. In Joe's head, he is a fierce lover of life.
Terry is a gay college student. Being in college is new for him—being gay isn't. He's always been gay, something he realized in middle school. Terry is fully alive, though he doesn't feel quite that way in Joe's presence. In fact he usually feels rather worthless.
Joe spends a great deal of time talking about embryos on social media; about the sanctity of the life within them, about their priceless intrinsic worth, about the sin of those who would disrespect that precious, God-initiated life. Joe also regularly shares self-righteous religious think pieces and self-assured Facebook posts about why people like Terry are confused, why they are unnatural, why they just need Jesus to be fixed. 
Terry already has Jesus.
For his entire two-decade life he's been both gay and Christian—and for his entire two-decade life he's had to hear from people like Joe, why he can't possibly be both. He's been bullied and diminished and relentlessly bruised by professed lovers of life like Joe—often until he feels like he doesn't want to live.
There are reasons why the suicide rate of LGBTQ youth is several times higher that of cis-hetero teenagers. Chief among those reasons, is professed pro-life Christians like Joe who can't seem to find the sanctity in their lives, people of Jesus who respond to their existence with disregard—who offer them no spirited protection, no passionate defense, no effusive words about being fearfully and wonderfully made in God's image. These young people daily bear the incredible weight that the Joes of the world heap upon their tiny shoulders, until they can no longer endure it.
I remember when Terry came out to me in seventh grade; how his lip quivered and his voice trembled, and most of all how worried he was to tell his parents who were pillars in our Pennsylvania church and good friends with Joe.  It makes me sad to see that nearly a decade later Terry is still in the closet, though his family has known since the week he shared his truth with me. I see that Terry's parents are still pillars in their church and that they still spend a lot of time with Joe. They still like Joe's think pieces and Facebook posts—and I imagine the fresh wounds this inflicts for Terry and wonder if they understand the incredible damage they're doing.
When Christian parents choose their fears or their standing in the church before their children, it grieves me. I think it grieves Jesus.
When religious people claiming to be pro-life show such contempt for living, breathing, loving, creative, intelligent men and women—it infuriates me. Jesus said "Let the little children come to me and do not hinder them." I think this hinderance infuriates him too.
I imagine Joe doesn't see the inconsistency of his pro-life position. He likely sees none of the hypocrisy that Terry sees. I often wonder if Joe knew which of the embryos in his think pieces and Facebook posts would one day come out in middle school, if he would still defend those as boldly as he does when they are simply an abstract idea. I'm guessing not. Terry can probably verify this.
I wish more pro-life Christians could manufacture the slightest bit of reverence for the sanctity of LGBTQ lives; if they could muster a fraction of the compassion they so readily wield for what they claim God makes and breathes life into. 
I wish people like Joe would passionately protect people like Terry instead of regularly injuring them. I'd find their declaration as lovers of life to be more believable, more commendable—and more life-affirming. I'd like to see them as eager to march Pride parades as they are to protest clinics.
If you identify as a pro-life Christian and you find condemnation for LGBTQ easy to dispense, I'd ask you to consider the lives on the other side of that finger wagging, Bible Thumping, and lazy exegesis—lives like Terry's.
If you identify as LGBTQ and you aren't celebrated in your Christian home or family or church, I want you to know that I and many others celebrate you.
I want you to know that we see the sanctity in your life and that we will defend it.
To all the Terrys out there enduring the cruelty of Christians: be encouraged and know that you are loved.
*Joe and Terry are fictional names based on actual people.
Order John's book, 'A Bigger Table' here.