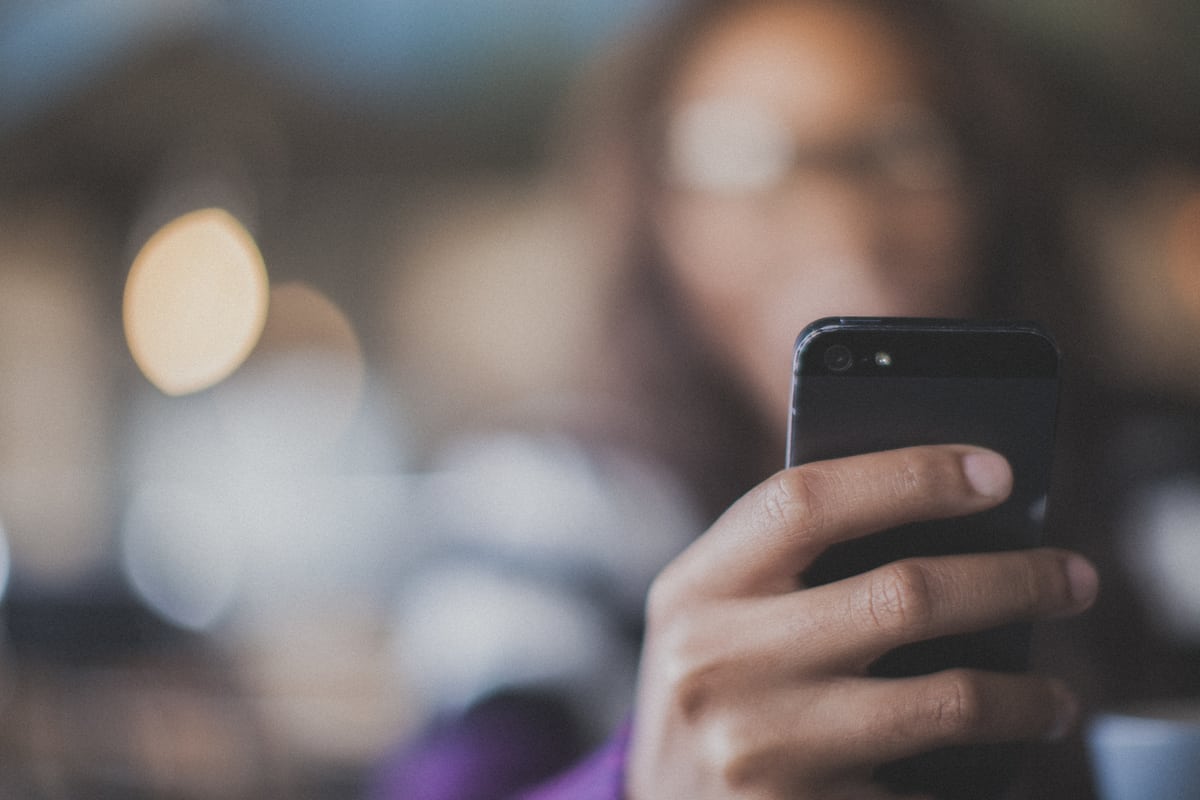 "You like me!" – Actress Sally Field, 1984 Academy Award acceptance speech
I really want you to like this piece.
I don't mean that I want you to enjoy it, or to find it enlightening or encouraging or meaningful—those things would all be fine.
No, more than all of that, I want you to like this offering: to click that word or a heart below it, so that I can feel the quick buzz of acceptance here in the palm of my hand a couple hundred miles away. I want the intoxicating, if immediately departing rush of the notification that you liked it, because it feels as though you are liking me—and this kind of being liked really seems to matter to me.
I'm old enough to remember myself before all this; a time when my self-esteem didn't continually rise and fall based on an invisible army of relative strangers; when my worth wasn't perpetually shifting data measured in shares and retweets and impressions and emojis.
I can still remember not needing a distant crowd's consent to feel talented or attractive or funny or good; when the only opinions that really mattered were the ones of those whose names I knew and whose faces I'd sat across from and whose shoulders I rubbed up against as I lived.
I can still remember a me whose identity wasn't crowdsourced and outsourced.
I think you understand this. I think you've noticed the insatiable appetite you have for approval. I think you too have found yourself swept up in the relentless parade of the like-seekers.
We're all part of the same twirling, posing, boasting, praise-addicted virtual procession.
We pass hours of our days, swiping the refresh feature of this emotional slot machine, waiting for the cheap momentary high of a stranger's approval. We fish for compliments using pictures of our kids, car seat selfies, and precious bits of our inner selves as bait; sharing and over sharing in the hopes that these things will garner enough accolades to feed us in the moment (hopefully just a bit more than the previous offering did.)
In an exercise of increasing demands and diminishing returns, we want the numbers to be higher than they've been before, the comments more effusive, the feedback more complimentary. If not, panic begins to set in—that urgency that says "Your stock is falling, your trend is downward." And so we take more photos and create more content and share more of ourselves, frantically tossing it all out into the massive din of competing need and hoping it cuts through the noise and declares our relevance. We have become a loud kennel of Pavlov dogs, salivating at the triggering ding of the arriving praise of far away acquaintances when it comes—and barking incessantly until it does.
The immediate high in that second is so great, that we don't realize that any treasure we believe we find there is fool's gold; that practically speaking it is quite worthless. These kudos from strangers feel like food for our souls, but they're ultimately empty calories that taste deliciously sweet upon ingestion, but do nothing to sustain life and vanish quickly.
The first time I went viral was a couple of weeks after being fired. One morning, feeling deflated and unsure, I woke up and did what I'd always done and shared what I had to share in writing with the world. By late afternoon I'd been affirmed by a half million people I'd never met. I received invitations from television producers and journalists, and I trended on social media. On the outside, I was now someone. On the outside my opinion now mattered. On the outside I was suddenly seen as relevant, gifted, noteworthy. But in reality I was still unemployed, still deflated, still unsure. When the crowd departed soon after, I was left to decide who the real me was. Did my anonymity the day before define me, did the notoriety of that day define me—or did I define me whether anyone approved of me or not?
I'm hoping that today you find your happiness outside the response of the crowd; that you find or remember who you are; that you are not burdened with the approval of the world.
Friend, your life is not a Go Fund Me project, awaiting others to ascribe value to it.
Your inherent worth not a Kickstarter campaign, defined by a group of invisible judges you need to win over.
Your beauty is not reflected in your #newprofilepic response. 
Your identity is far more fixed than the momentary fluctuation of likes and retweets of those passing by quickly and from a distance.
You can't relinquish ownership of yourself to strangers.
You can't place your worth in the hands of the crowd.
You are already priceless and beautiful and noteworthy without anyone's approval—especially those whose names your don't know,  whose faces you've never sat across from, and whose shoulders you haven't rubbed up against as you've lived.
You don't have to crowdsource your self-worth.
Now, if you could—please like this post.
Please like me.