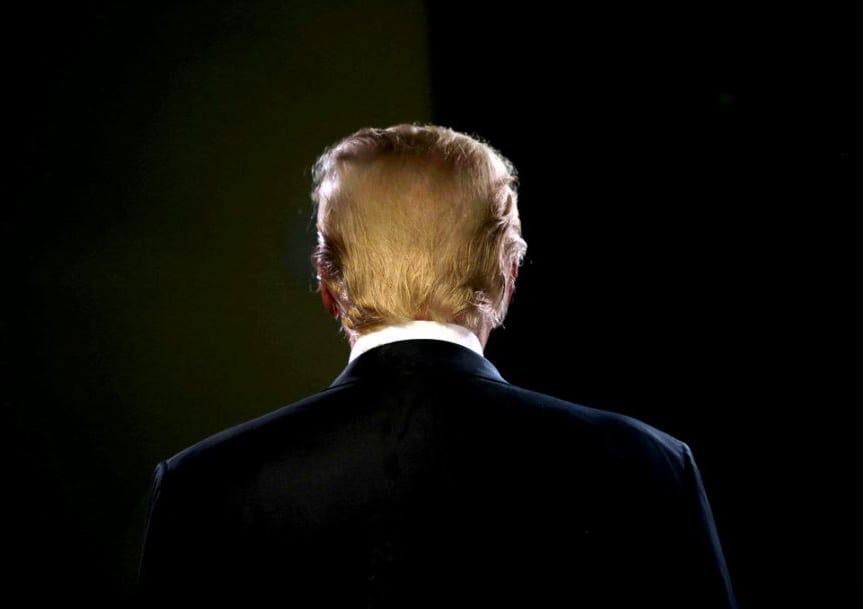 I'm an American.
I used to feel confident saying that.
In the past, when I'd be traveling across the world, it was a declaration I made without reservation. It was a source of pride. I never thought my country was perfect by any means, but I believed in what it aspired to be, in what it was trying to stand for, in what it got right much of the time.
I no longer feel that way.
I now wince at that truth.
I now feel a bit sick.
I now feel ashamed to be an American, because I know the association that word now has in the world.
I know what and who that title automatically aligns me with; the reality that as I am American, I am now represented in the world by a person lacking humanity, one devoid of decency, one who is the very antithesis of what I believe this country's best aspirations to be.
The name American is now a off-color, global joke—and he is its horrible punchline.
Because of this, I need to speak simply right now.
I need to remove any ambiguity.
I need to tell the watching world the clear, unadorned truth: he does not speak for me.
His incoherent, vile, grammar-murdering, 4AM Tweets do not speak for me.
His nonsensical press conferences, fully disconnected from truth and reality do not speak for me.
His malevolent, narcissistic, hateful sycophantic surrogates do not speak for me.
His horde of amoral trolls, his white supremacist preacher army, and his predatory cabinet does not speak for me. 
He does not speak for me regarding Muslims, women, people of color, immigrants, refugees, LGBTQ people, global warming, religion, healthcare, America, nazis—heck, pretty much anything he opens his lying, snarling, Russia-loving mouth about.
In early December our President shared a fraudulent, anti-Muslim propaganda video. In any other time in our history, this would be fully alarming and cause for universal, nonpartisan American outrage. It would initiate discussions of impeachment and of his mental and emotional fitness for his lofty position.
It is now simply Wednesday in this country.
It is business as usual with a madman at the wheel.
It is just 2017 in America—and that is shameful.
I'd wanted to apologize to all Muslims for him then and I did—but I'd be remiss if I stopped there, actually.
As one of the vast majority of Americans who did not vote for this President, I'd like to apologize to the world for him.
I'm sorry for what he says and who he is and the trauma he brings. As an American trying to be part of the best version of this nation that we can be—I am fully ashamed of him.
He is a national embarrassment to most of us. He is that racist, lecherous uncle who's had too much to drink at his niece's wedding reception, who has commandeered the microphone and is now spewing forth a rambling, facepalm-inducing diatribe and will not relinquish the floor.
We the people, are the horrified hosts, sick to our stomachs at the ugliness on the microphone and wondering how we'll ever be able to fix the damage being done—and wishing we could disappear into the upholstery.
I am an American still trying to make this place what is was supposed to be.
I am an American who knows America is not perfect but also that it should not be this.
I am an American pushing back against the hatred we are still afflicted by.
I am an American who remembers we are a nation of immigrants and disparate souls seeking refuge.
I am an American who takes that Life, Liberty, and Pursuit of happiness stuff seriously.
I am an American who believes the Constitution should matter.
I am an American who is tired of being represented by a monster.
I am an American—and he does not speak for me.