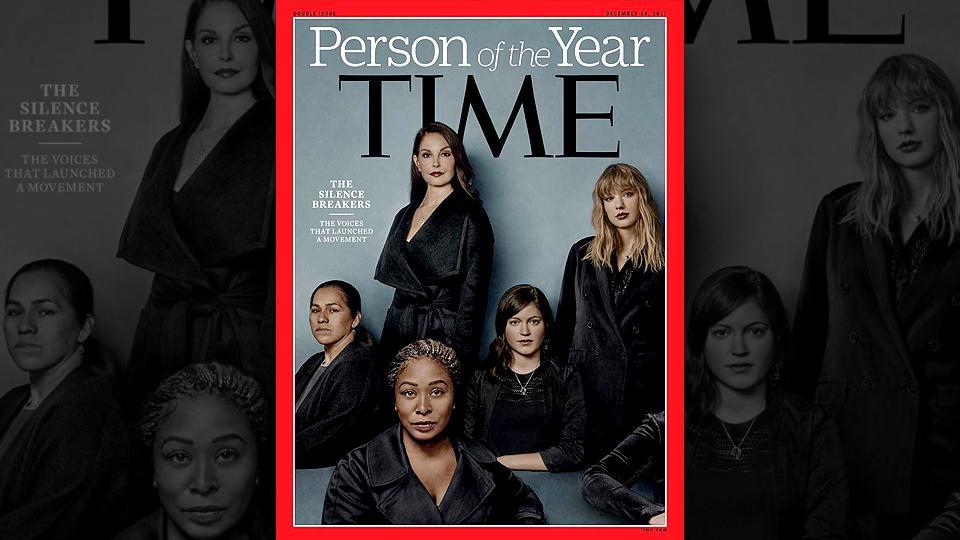 Image: TIME Magazine
I really want to get this life right.
I've been at it a while now, and most of the time it seems like I haven't gotten any better than the day I started. I may have a few fleeting moments of clarity here and there; times when I feel as though I've wrapped my arms around the best way to be human—but it doesn't linger very long, soon replaced by a horribly muddled mess that I can't seem to find my way out of; an ever-growing list of the balls I've dropped and the marks I've missed. My progress is always tempered with failure.
I think humanity is that way. We have these brief, radiant flashes when goodness rises up and we all recognize our better selves, but it quickly yields to another disheartening reminder of how far we have to go. We see heroically radiant things emerging from the thick darkness that necessitated it.
When TIME announced that its Person of the Year would be the "Silence Breakers" (the women and men who've stepped into the light to share their sexual assault survival stories and launched the #MeToo movement), it was one of those explosive bursts of hope. It felt like the planet finally getting it right; a welcome rain of rightness to a place so parched for it.
And the Silence Breakers are fully worthy of this moment, fully deserving of our reverence and gratitude and celebration. They are reminding us what it means to be human; what dignity and courage and strength look like. They are crystallizing what we should aspire to in the little time we have here on the planet.
And yet even in this moment which feels like victory, there is the sick realization that the reason the Silence Breakers are necessary at all, is because the Silencers still inhabit this place. There are still people who do unthinkable damage and disregard the worth of those near to them—and so many more, who are more than willing to protect those people, to champion them, to harbor them, to vote for them. There are still men and women who intentionally or inadvertently quiet the voices of those most deserving to be heard, and who embolden those preferring they never speak.
As a man, I realize that I am not a detached, neutral third-party watching the Silence Breakers and the Silencers wage this war. I am always an active participant in it. I am at all times standing with either one side or the other; with the things I say, the media I consume, the stuff I cultivate in my head, the behavior I tolerate around me, the things I teach my children. In the trenches of the battle against sexual abuse, in ways that aren't always easy to see but no less real—I am always choosing to break silence or to perpetuate it, to foster predators or oppose them, to change the temperature or acclimate to it. We all choose one side or the other.
I want to get this life right. I want to be someone who pushes back against the Silencers, someone who doesn't force survivors to fend for themselves or to show us their humanity by exposing the trauma they've already had to walk through. 
I want to live in such a way that other men and women don't have to be forced to make themselves vulnerable by fighting the Silencers who've damaged them. I want to live and help create a place where the Silencers never feel safe or powerful enough to do damage in the first place. 
Today I stand in full awe of the Silence Breakers, whether they make magazine covers or speak their truth loudly in relative anonymity. Their bravery is equally beautiful and no less planet-altering.
I also hope to better at being one of them.
Like the Silence Breakers, I want to be a light-shiner.
I want strike fear into the hearts of those who would do damage in secret.
Let me never be a Silencer.