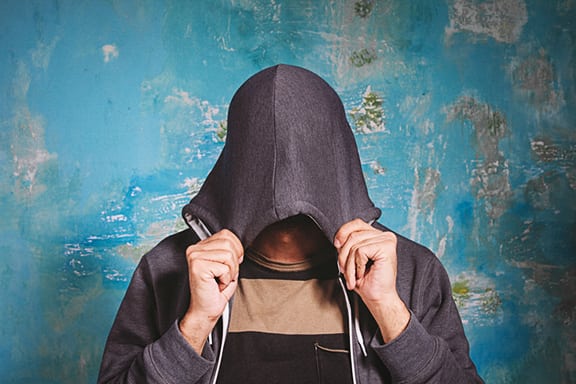 Some days life hands you a gift.
Some days you get the answer to a question laid out in clear, bold type.
This morning, waking to the news that the GOP had bulldozed their tax bill through under the cover of night, during a week when many Americans are preparing for the Christmas holiday, I couldn't quite place the sick feeling I had in my stomach. It was different than the one I've grown accustomed to this year.
It wasn't merely the disgust watching a group of opportunistic political predators make a last, shameless cash grab before the approaching midterm election reckoning. This has been their pattern since January 20th, and the nausea it induces is nothing new. 
It wasn't the frustration from the continued coddling of the super wealthy and the exploiting of the most vulnerable; the poor, and the sick. This has become the status quo in this Presidency and sadly it's barely noteworthy anymore.
No, it was something more than the normal exasperation the past twelve months has yielded, but I couldn't quite name it.
Then this landed in my timeline:
And there it was in black and white: clarity and summation.
There in those 280 characters was the thing I couldn't name but recognized when I saw it: what it looks like when empathy dies and jerks dance on its grave.
This is the sickness America is afflicted with and this is the source of my fresh grieving today.
This is what it looks like when any semblance of compassion for another hurting human being is replaced with a desperate begging for the applause of a faceless crowd. 
To be that lacking in self-awareness, that oblivious to the suffering of others that you'd stand on the backs of parents with sick children whose healthcare is threatened or low-income families getting further squeezed—just to get a cheap laugh from strangers and sycophants. That's a pretty good signal that you've lost the plot of Humanity.
And I really wish this Tweet was an aberration, or that the author was unusual—but it's really an accurate diagnosis of a common affliction and he symptomatic of the epidemic of our growing callousness. 
This is what a good portion of this country has become: people who simply don't give a damn about anyone but themselves, people who in fact, find in another's misfortune fodder for a laugh.
This Administration has willingly birthed this poverty of empathy; with every piece of malicious legislation; with every dead eyed, robotic Sarah Sanders press conference; with every rushed midnight vote; with every refusal to hear the words of those they've damaged—they've made compassion a liability and malice an asset.
GOP senators reportedly left chambers laughing at protestors pleading their cases, and Trump supporters have been busy mocking people who realize how endangered this legislation leaves them. They've spent this morning tweeting out insult-to-injury social media shade simply because the insulation around them makes such things seem at all human.
The height of privilege is to believe that your experience of the world is everyone's experience; that because something doesn't hurt you that it doesn't hurt anyone else. It is to only be capable of manufacturing compassion for yourself and those who look and think and believe the way you do—or those in the same tax bracket.
It's all made me rightly sick, but I suppose that's oddly good news.
That queasy feeling in the pit of my stomach is a reminder that I still care, which means all is not lost.
Maybe the outrage so many are expressing today is further proof, that although empathy has died in far too many people, that it is still residing here in the center of our chests, and that this will have to be the thing that propels us into a day and a country that would kill that compassion within us.
I hope the day never comes that I make a joke about another person's suffering.

I hope I'm always able to remember that my story is not everyone's story.
I hope I never stop giving a damn about people.
Even if the empathy in America fully dies, may it never die within me.