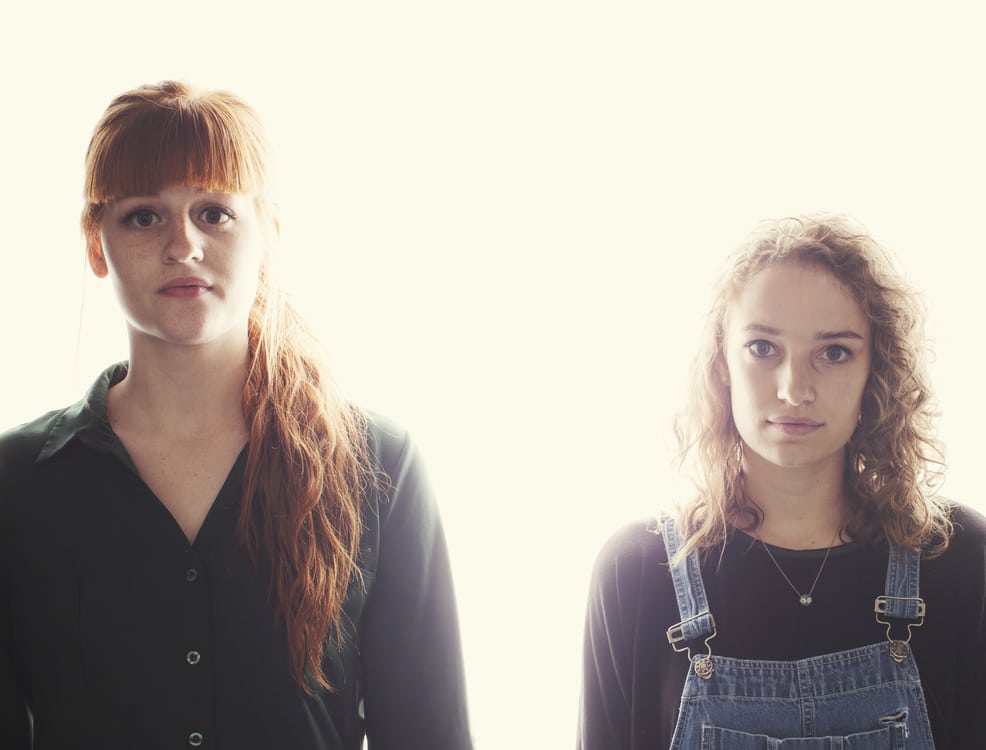 Men,
The #MeToos have spoken
The Silence Breakers have spoken.
The #TimesUps have spoken.
Oprah and Frances and Natalie and Barbara have spoken.
And over the past few months, millions and millions of survivors have spoken, too.
They've stepped from the shadows and the shame, they've risked ridicule and physical intimidation and character assassination and career opportunity.

They've willingly reopened their wounds and shown us their hidden scars, and they've placed a mirror in front of us so that we could see our full ugliness in the raking light of the painful truth.
Men, I wonder if we're listening yet.
I wonder if we get it yet.
I wonder how many of us are still dismissing their testimonies, still rationalizing behavior, still denying any personal culpability, still choosing not to see what these women and men are asking us to see right now. 
My fear, is that too many of us are waiting for this all to blow over—instead of making sure that it doesn't.
I'm afraid we're imagining (and hoping) this to be another momentary hashtag firestorm; one that is fully ablaze in the moment but like so many others—destined to burn itself out and be replaced by a more palatable, less hostile national trend.
I watched the social media commentary on the Golden Globes, and I saw something that disturbed me even more than the parade of atrocities that birthed these brave and unintentional activists: I saw men expressing fatigue at it all.
I saw them suggesting ever so quietly, that the hashtags and the speeches and the shout-outs had gone on too long, as if the outrage had in their minds somehow long passed its expiration date and was no longer productive.
I sensed a subtle irritability at the inconvenience this all seemed to have become to them; that these heartfelt pleas and defiant proclamations had become little more than white noise they have begun tuning out. 
I even overheard some friends make sarcastic asides that seemed intended to make light of it all.
Guys, I really hope I'm wrong.
I really hope we're still listening.
I hope we're paying attention.
I hope we're digging deeper.
I hope we have compassion left.
And more than anything, I hope we share the outrage of the #MeToos and the Silence Breakers and the #TimesUps, enough to stand beside them, enough to call out our own, enough to make sure this moment does indeed become a movement.
I hope we give a damn enough to lean into this messiness, to be brutally honest with the ugly stuff we need to own, and to do all we can to make sure that the stories of those surviving such horror become less and less frequent.
And men, please hear me: women don't need us to listen or to care or to come alongside them, because they aren't strong enough to push against this sickness without us. They are.
They don't need our permission or approval or blessing to turn a very upside-down world right side-up. They are fully capable of doing that on their own.
They need us to listen right now, because really listening might move us, and that movement would renovate us, and that renovation will save us from the very worst of ourselves.
It will make us the best of ourselves.
It will help us hold on to our humanity.
Men, women are speaking powerfully and eloquently about who we are and who we might become. They are speaking of their inherent worth and demanding that we recognize it—and in the process we will embrace our own.
For them, for ourselves, and for the world and the legacy we're creating in these days—we need to listen.