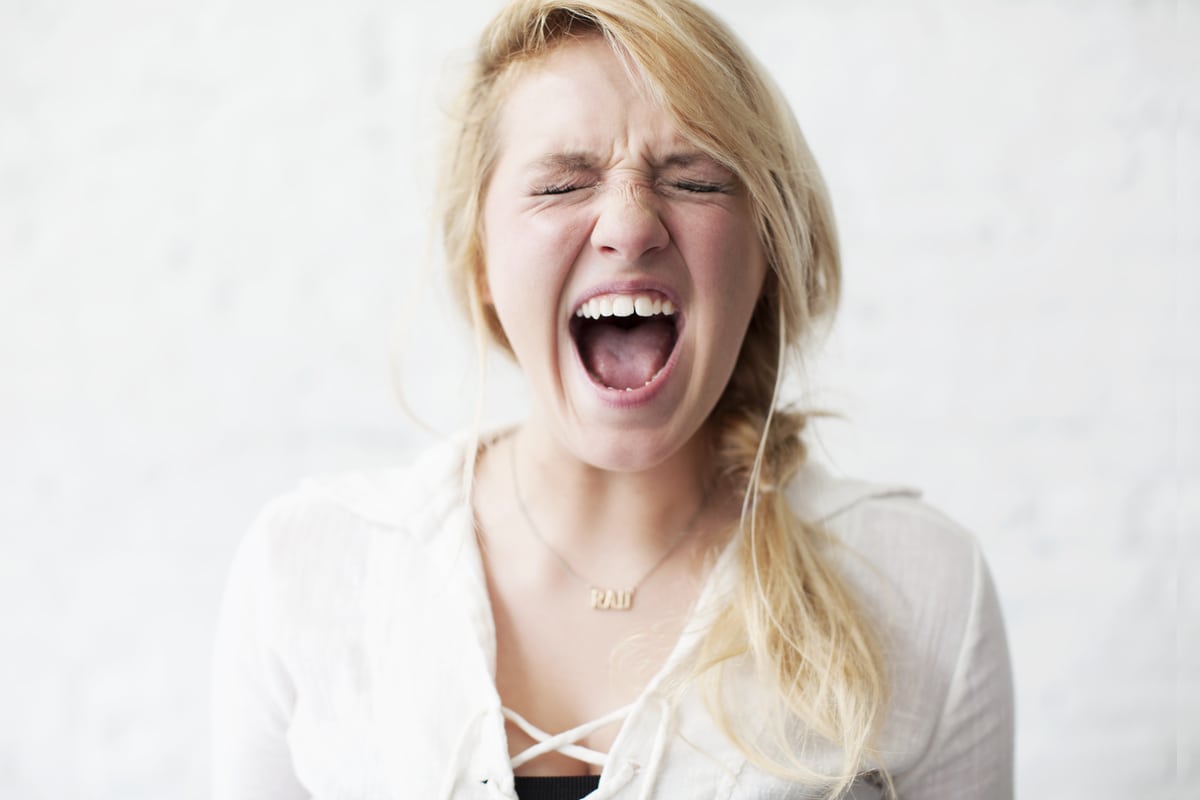 You can tell a lot about people by what gets them angry, by the causes they choose to defend, by the stuff that moves them to speak after being silent for so long.
There are people I haven't heard from since the 2016 Presidential campaign began; friends who gradually disconnected on social media; who virtually ghosted me, slowly and steadily going incommunicado. 
They stepped away from any public discourse, intentionally withdrawing from political commentary of any kind, citing how incendiary it all is.
I haven't heard a peep from them privately or publicly over the past eighteen months:
Not when he said protestors at his rallies should have been roughed up.
Not when the vile Access Hollywood video surfaced. 
Not when refugees were stranded at airports.
Not when they were bulldozing Standing Rock burial grounds.
Not when Sally Yates was unceremoniously terminated.
Not when Elizabeth Warren was silenced and persisted.
Not when Nazis and racists in Charlottesville were called "fine people."
Not when tens of millions lost healthcare under the cover of night.
Not when kneeling black NFL players were called sons of bitches.
Not when he tweeted taunts at North Korea.
Not when Evangelists offered public prayers for predatory Alabama senators.
Not when the #MeToos were victimized a second time.
Through all of this—nothing. Not a damn word. Flat-out mute people.
Nothing moved them to say anything, nothing burdened them enough to rouse them from their silence, nothing offended their sensibilities significantly enough to merit even a whisper.
And yet lately, many of these same folks have suddenly found their voices—solely to tell me that my words are problematic to them, that they're uncomfortable with me, that the issue they have—is with the expression of my outrage.
"Your anger isn't helpful."
"This isn't going to reach anyone."
"There's a better way to do this."

What's revelatory about these people, is that they're seemingly less bothered by anything happening in this country: the human rights atrocities, the legislative overreach, the unchecked cruelty, the prevalent hate crimes—than they are by the manner in which those of us who are bothered by it all, are saying so.
They deem our words offense, 
our methods abrasive,
our delivery divisive,
our language hurtful.
This is the very height of irony: people who've spent two years repeatedly glossing over or excusing or rationalizing away the most toxic, offensive, vulgar behavior and language—now greatly disturbed by a perceived lack of decorum.
This is how sideways it's all gone here: that there are people apparently more concerned about the feelings of the bullies than about the very lives of those being bullied. I refuse to be one of those people.
If you're waiting for me to apologize for emotionally wounding someone with the suggestion that they may not be all that keen on people of color, or that they're likely afraid of gay people, or that their nationalism is showing because they defend what's happening here—it'll be a long wait.
I think the futures of dreamers and the welfare of sick people and the safety of LGBTQ teenagers and the stability of families of immigrants are worth the raising of my voice, and the forcefulness of my delivery, and the discomfort it causes anyone.
You may want to ask yourself why you're more willing to protest those who protest, than you are to speak into the injustice itself; why the only thing you feel burdened to openly resist is our resistance. You may be fighting the wrong battle here.
If you're more outraged by the tone of this President's critics, than by his bigotry, dishonesty, misogyny, racism, and environmental recklessness—you're enabling him, you're normalizing him, you're encouraging him.
Stop it.