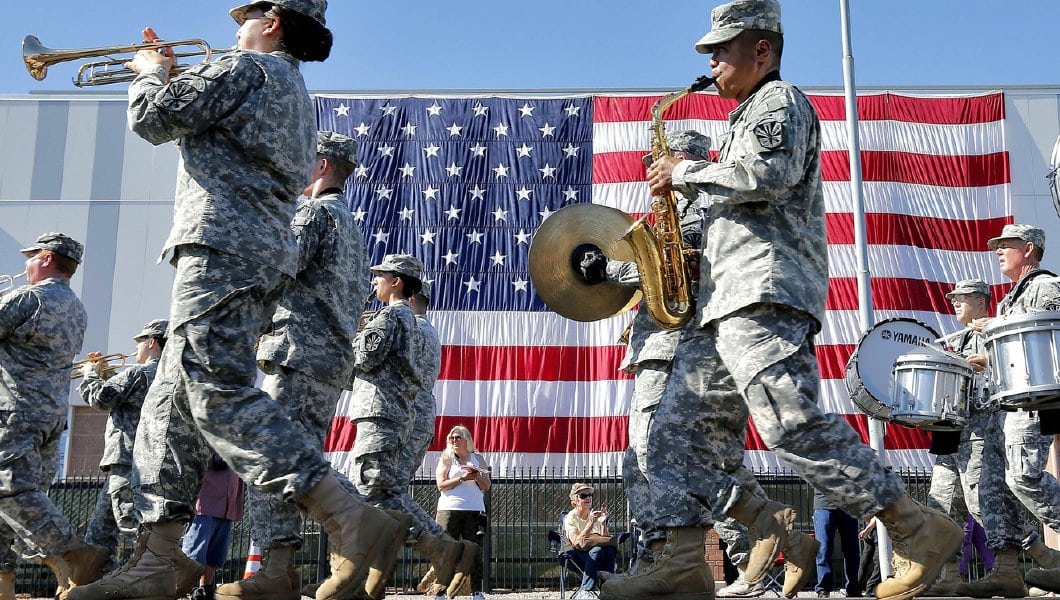 So the President has instructed the Pentagon that wants a Military Parade, "like the one of France."
I'm all for it.
We'll just need to do a few things first:
Here's when I'll support a parade:
When the concentration camps close.
When The President stops attacking the FBI, Democratic Leaders, the Free Press, and individual citizens on social media.
When LGBTQ people are allowed to serve the Military (not to mention, marry, adopt, and use the restroom) as they desire.
When every American has access to healthcare.
When the NRA gets less political influence than mothers of children murdered by guns.
When the President apologizes for dodging the draft multiple times.
When Russian sanctions are levied.
When Puerto Rico's residents all have electricity and food and water.
When the President releases his taxes.
When black athletes can peacefully protest without being vilified by the White House.
When the President stops giving carte blanche to the lunatic fringes of the Christian Right to legislatively weaponize their religion.
When Muslims are not made into terrorist caricatures to leverage fear.
When the President stops Tweeting and golfing and Tweeting and golfing.
When Sarah Sanders stops lying for a living.
When the people who come here fleeing oppression and violence from their Governments, aren't met with the same from this one.
When racists and Nazis aren't called "fine people" by the Commander-in-Chief."
When FoxNews isn't State TV.
When we spend 18 billion on roads and bridges, and not walls.
When the President stops openly lobbying for a Government shutdown.
When the GOP remembers we're a nation of immigrants.
When our National Parks aren't getting subdivided out to contractors.
When the GOP stops thinking women's autonomy over their own bodies is up for debate.
When our Secretary of Education supports public education.
When the opioid crisis is addressed with appropriate funding and qualified human beings.
When the President's assault accusers are heard.
When Robert Mueller is allowed to do his job.
When the GOP stops campaigning for sexual predators.
When people of color are allowed to protest freely.
When ICE stops raiding hospital rooms and targeting people on commuter trains.
When the GOP admits that Climate Change is real and that "clean coal" is preposterous.
When all migrant children are reunited with their parents.
When the President stops favoring murderous dictators over American intelligence.
Only when these things happen, will this President earn the slightest bit of respect and a microscopic fraction of the lofty title he holds and has thus far proven unworthy of—let alone the nonsensical, wasteful, PR stunt, wanna-be Dictator display of phony allegiance that he's asking for.
As it is, he is a disgrace to this nation, in contempt of its Constitution, a mockery of the Christian faith he claims—and most of all, a clear and present danger to the very men and women of this country who serve its Military; those who are made most vulnerable by his daily recklessness and incompetence.
Sure, I'll support your ridiculous sham of fake patriotism, Mr President.
You let me know when you've taken care of this list and I'll book a flight and I'll be in the front row.

Until then, you know what you can do with your parade…