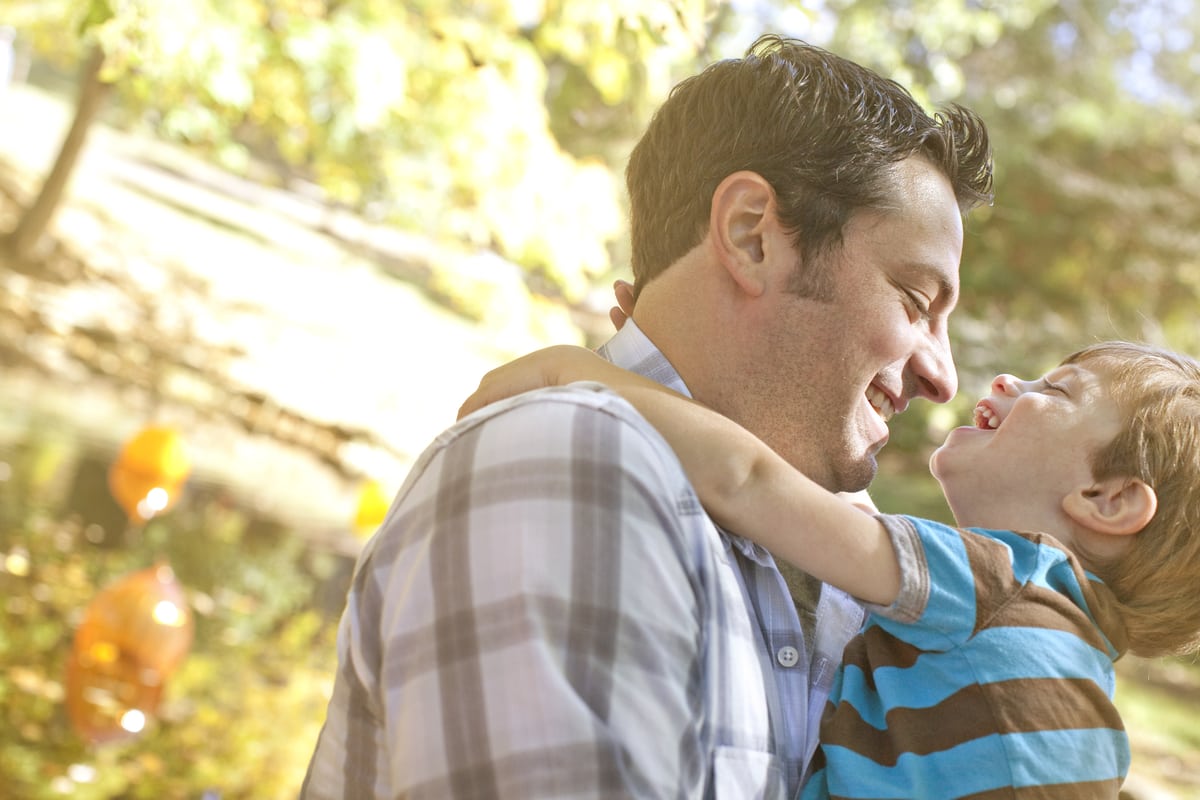 It was a bright, brilliant Thursday afternoon in June outside the Syracuse airport.
As the car came to rest next to the curb, my wife and my kids and I all spilled out of the car and began hurriedly collecting our things. I clicked up the handle on my suitcase and turned to my father, and he wrapped his arms around me and said he loved me. After a final round of warm goodbyes, my family and I headed into the terminal as he stood by the car waving. Eventually he disappeared from view.
That was the last time I saw my father.  
A few months later he died very suddenly, and when I traveled back to the airport for his funeral a couple of weeks later, it hit me like a sledgehammer, breaking through the sedative haze of my grief: This was the very spot where he and I last had physical contact. We would never hug again.
I fell against a wall and wept, as it had now become holy ground. There, in front of dozens of people saying their ordinary goodbyes, I sobbed and trembled.
I rewound through a lifetime of memories of our physical connection: sitting on his lap at family gatherings, him tossing an 8-year old me in the air in our backyard pool, him rubbing my head as a teenager as he asked me how my day was, him grabbing my face and beaming with pride on the day I got married—and that final embrace there on that piece of concrete.
I'd been fortunate to have had 44 years of these moments, but I still felt robbed. I didn't want that to be the end. 
The last moments with people we love, almost never tell us they're the last moments while they're happening. They rarely broadcast their gravity and finality at the time; usually disguising themselves as ordinary exchanges in the kitchen or at the bus stop or at the airport.
Maybe that's a good thing, as our hearts probably couldn't bear the weight of such moments in real-time. The desire to freeze life or to hold on or to change the story, would likely be too much to bear. Still, I wish I'd known at the time that this airport farewell hug our last one. I'd have held on a little longer.
Death always comes as an interruption. It always leaves things unfinished. It always creates too many lasts that we're not ready for: last embraces, last kisses, last head strokes, last tickle fights, last airport hugs.
We can't prepare for these abrupt and permanent disconnections, all we can do is to try and be as present as we can in every moment with the people we love; to give affection lavishly, to do it without reservation or embarrassment, to say our hellos and our goodbyes well.
As I looked up through tear-swollen eyes, at all the dozens of strangers hugging each other another outside their cars, I wanted to run up to them all and make sure they said goodbye well; that they understood just how fragile life is and how this patch of concrete could easily become for them, an unlikely memorial.
But I knew that would be jarring and awkward and weird—and I knew they probably wouldn't believe me anyway.
Hugging my father that day beside his car, now four years ago—I wouldn't have believed it either.
Embrace and touch and kiss and fiercely hug the people you love while you can.
You'll never be ready for the moment that you can't.