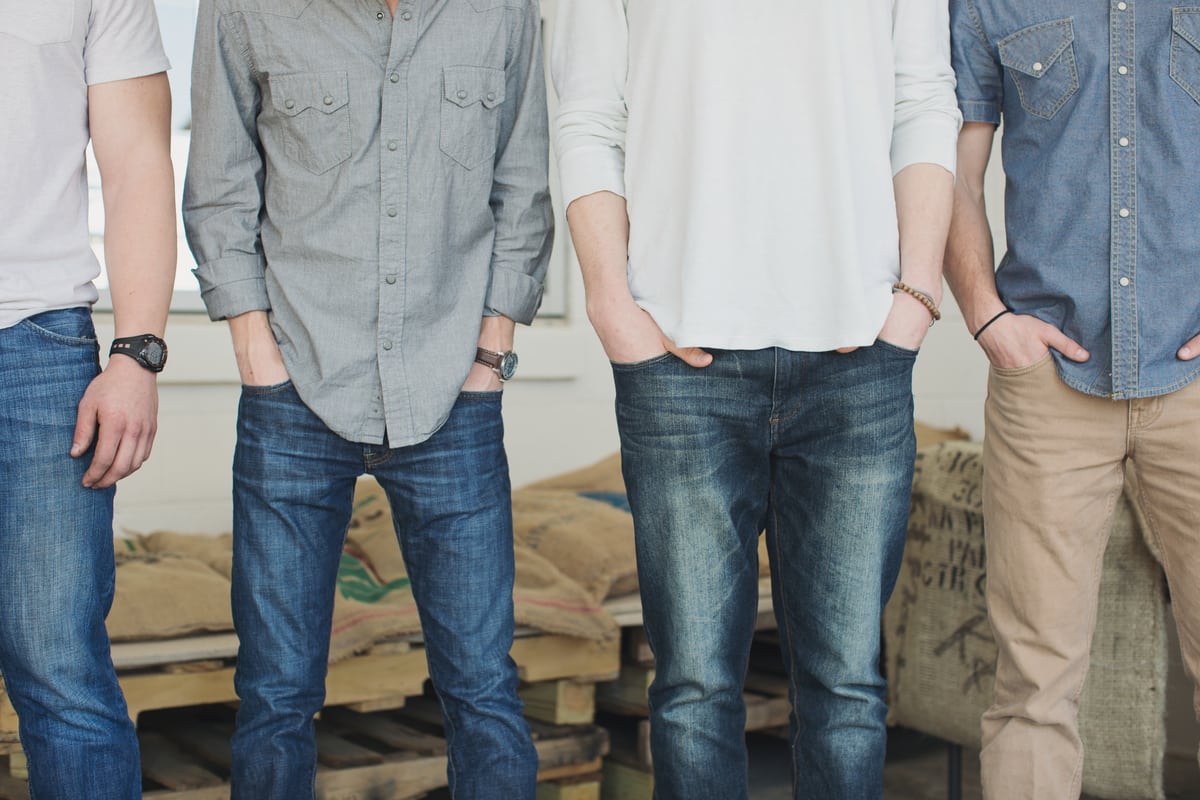 Dear Young White Men,
In the wake of the massacre at Santa Fe High School, some media reports may have you a bit confused.
The stories highlighted the shooter's "rejection" by a female fellow student who spurned his repeated and unwanted advances. The inference of these articles seems to somehow attempt to draw some logical cause-and-effect between her "no" to him—and his unspeakable atrocity upon her and others.
The deeply embedded toxic masculinity at work here is subtle but dangerous; the idea that somehow a young woman could be responsible for her own execution because her rebuff had hurt a young man's feelings. 
This kind of victim-blaming happens so often that you might not even notice it; when assault survivors are criticized for their clothing choices, dating history, level of intoxication—or in this case, exasperation with harassment or method of stopping it. It is an ever-present response to survivor-empowerment movements like #MeToo and #TimesUp: men justifying their inhumanity. It is a staple of Christian Conservatives mansplaining their pastor's and politician's sicknesses.
The systemic misogyny can be difficult to spot when you're the sole beneficiary of it. (Well, actually, this is a lie you may have been led to believe. You don't benefit from it either. It's actually slowly poisoning you, which is why you need to detox from it.)
There's a sickening irony to the reality that the vast majority of mass shootings in America are perpetrated by young white males—that those comprising the most privileged, most accepted, least restricted segment of the population, could so often feel so wronged by life that they act out in violence. We need to take a look in the mirror and ask why that is. We need to drag out into the light, that entitlement that manifests itself in physical aggression or emotional intimidation or cyberbullying. 
Please hear me: there is no Universe in which blaming a young woman for her own execution makes any sense. I don't care what these reporters or the shooter's family or the NRA mouthpieces say. There is an entry-level position we have as members of humanity—and it doesn't include violence in the face of rejection or disappointment or losing—or the word no.
This week won't be the last time someone tries to tell you you've been wronged and that you deserve whatever you want and that you can do anything to get it. Our current President lives and governs as if that's true.
It won't be the last time someone tries to make an excuse for being your worst. Keep your eyes open and reject that deception, because nothing good or redemptive or noble comes from it, for you or anyone else. 
Guys, it's easy to buy into the entitled alpha-male nonsense having a Renaissance in America right now because it is so prevalent; the idea that you are somehow owed something from the world or from women, and that your response to your perceived slights and imagined disrespect is always merited.
You may not realize it, but you and I, we've had it easy. We've been the baselines for what the world calls "normal" here. We get the benefit of the doubt in almost every case. We are afforded countless advantages simply by showing up.
The least we can do, in the face of such weighted favor and unrivaled privilege—is to respond to the world with decency, with humility, with gentleness. 
We can aspire to something greater than a perpetually angry posture toward the world that is always looking to get retribution or take what is ours. (We likely don't deserve retribution and we're often trying to take something that doesn't belong to us in the first place.)
We can more fully own the damage we do, the violence we manufacture, and the misogyny we perpetuate.
And most of all, we can stop buying the lie that we're owed anything from this world, that we already have much more than we deserve from it.
Maybe then we'll begin to understand something deeper than some surface level toxic manhood—we'll find our deeper humanity.