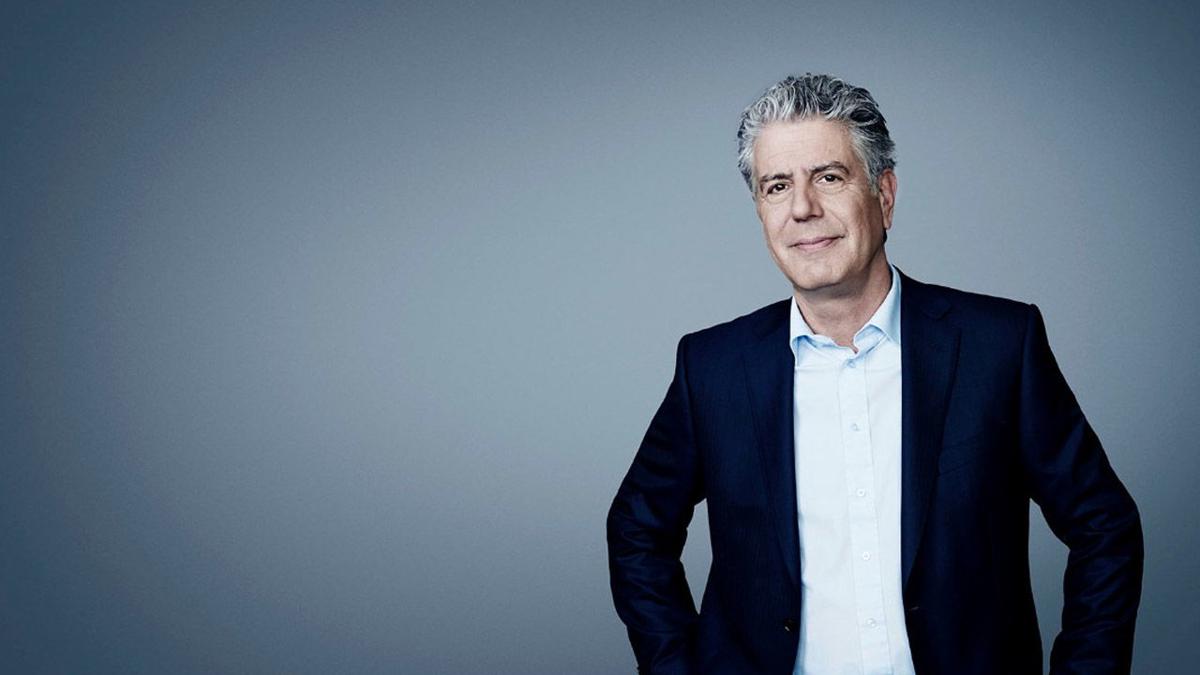 When I heard the news about Anthony Bourdain's passing, I felt the same disbelief that millions of people did, that maybe you did: the shock and sadness, and the staggering tragedy of it all.
I asked the same question that you may be asking: How could someone so loved, so beloved, so admired, so talented, so meaningful to so many; weigh the joys and the struggles of this life and decide that it wasn't worth sticking around for?
This is what mental illness and depression and addiction all do in different ways. They obscure the light.
Seeing the outpouring of heartbreak and gratitude filling social media, and the fresh wave of grief flowing through the world today, my thoughts turned to my childhood best friend Terry. Terry and I spent our pre-teen days swimming, romping through the woods, eating entire pizzas, and calling late night DJ's to play our favorite songs. We were brothers by something other than blood; by choice.
I remember hearing the news that Terry had died by suicide. I was working in a frame shop during my college years, and I had called home to talk to my family, when my mom told me that he was gone. Just like that—gone.
I felt my stomach turn and my heart sink as I sped backwards through the movie of our lives together, saw how much we did and shared, and thought about how much Terry meant to me.
And then I just felt pissed-off.
I was pissed off at the waste and the abruptness of it all—but mostly because I wasn't sure Terry knew how important he was to me, and if that might have made a difference.
When someone leaves the world, they leave a void; a massive, gaping hole which they alone filled with their once-in-a-history, never-to-be-repeated combination of humor, anger, intelligence, wit, flaws, beauty, and dreams.
And it's a hole that becomes an open wound for those of us who remain here, one that can never close completely because every single person is irreplaceable.
I was fiercely angry at Terry for leaving, and even angrier that he wasn't here to know the depth of my love for him now; that he wasn't able to hang on long enough to see how far the ripples of his life traveled, and how much his living meant to all of us in this place.
The sad thing is for Terry and for Anthony (and for most of us) is that people usually only express this stuff after it's too late.
The twisted irony here is that the very words of effusive love that just might keep people alive for a little longer, are words we save for after they're dead.
I think we should give people living eulogies.
I wish we would all stop and take the brief seconds it would require to pay tribute to our loved ones and heroes while they're alive. Truthfully, it might not make a difference to someone who is deeply depressed or struggling with mental illness or in the throes of addiction. It may not be enough to tip the scales toward Life for them—but it's a chance worth taking. It's worth saying everything.
If you're out there reading this and you're hopeless; if you feel that there is no point to this life, no value to your own, no reason to keep going—please understand that you are Anthony Bourdain to someone. There would be a void in their lives if you left.
Look around at the sadness of the world without him, the way humanity is grieving, maybe even look at your own sense of loss in his absence—and realize that this is what you'll be leaving behind if you walk away.
You may never reach the heights of fame that he had.
You may never have the accolades of Presidents and celebrities.
You may never get worldwide tributes or magazine covers.
You may never be a household name across the planet—but you are a household name to someone.

And you will leave the same un-fillable hole in this world that only you occupy.
There will be the same devastation for those who know and love you (which I assure you, is far more than you can see from where you're standing).
There will be the same wave of despair moving through the places your life has touched.
There will be the same horribly sad reality, that this world just isn't as grand and beautiful and funny and full as it was with you in it.
Again, these words may not fixed what feels broken or be bigger than the things assailing you, but they may provide you reason to keep going, to call someone, to seek treatment, to ask for help, to give yourself a moment to breathe, to sleep on this desperation and see if you feel differently in the morning. Maybe hope will be waiting with the sunrise.
We're all fighting our internal battles and invisible demons and concealed illnesses. Some of us are just better at hiding how hard we're working to keep living in the face of them—which puts us in harm's way. People may not realize we really need to hear a dissenting voice than the one in our heads.
I wish Anthony had known how loved he was. Maybe he would have stayed.
I wish my friend Terry knew how loved he was. Maybe he did would have stayed.
I want you to know how loved you are.
Maybe you'll stay.
(Note: If you're struggling with depression, desire to self-harm, or suicidal thoughts, talk to someone. Call 1-800-273-8255
Help can be found here and here and here now. You are worth fighting for.)