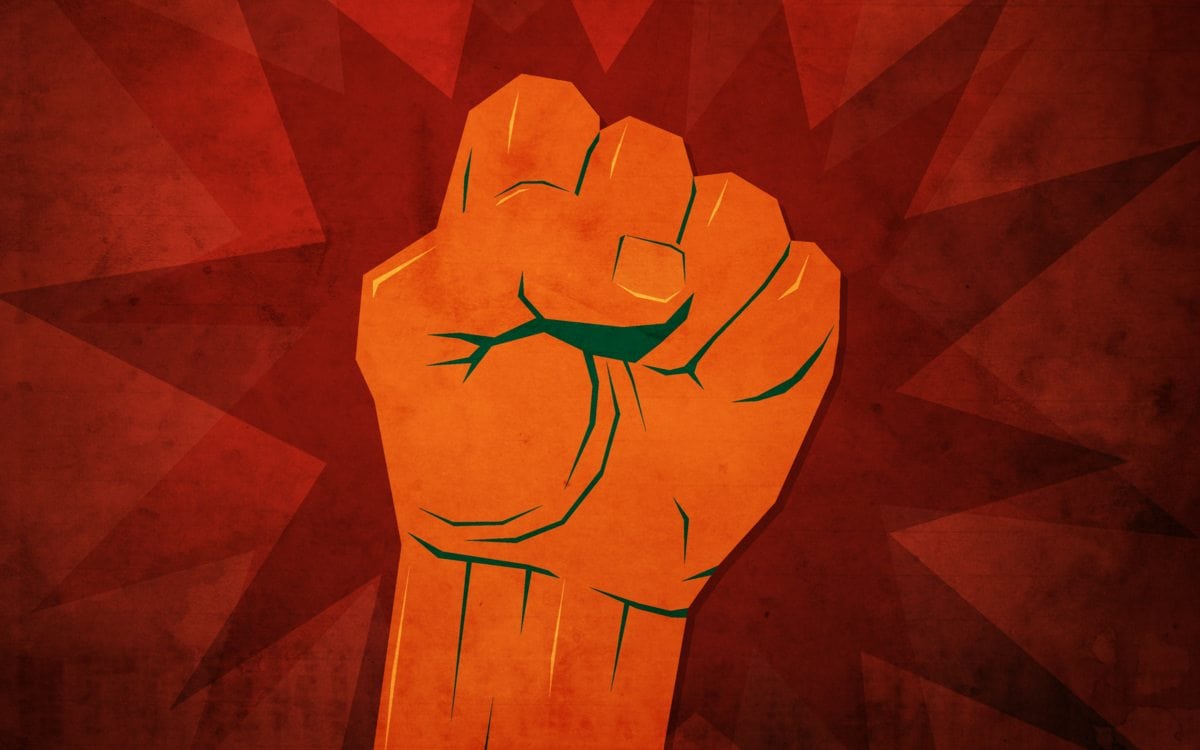 Recently a group of Evangelical church leaders released a document called The Statement on Social Justice and the Gospel, which has since been electronically co-signed by 7,000 clergy members through America.
Following on the heels of last year's Nashville Statement, it is yet another attempt by a group of Bible Belt Conservatives to lecture the rest of the nation on how to properly follow Jesus—as if Jesus himself wasn't fit for the job, as if he needs their help.
I'll let you read it for yourself, but here's a spoiler alert: 
Like it's equally pompous brother from Nashville, it too is filled with sanctimony, self-righteous gas-bagging, and all kinds of Bible verse-footnoted religious-speak—designed to serve an iron-clad apologetic of a compassion-free Christianity.
I'll share with you two revelatory statements that bookend the piece, one from the preamble and another from the afterword.
From the former:
The Bible's teaching (in the areas of race and ethnicity, manhood and womanhood, and human sexuality) is being challenged under the broad and somewhat nebulous rubric of concern for "social justice."If the doctrines of God's Word are not uncompromisingly reasserted and defended at these points, there is every reason to anticipate that these dangerous ideas and corrupted moral values will spread their influence into other realms of biblical doctrines and principles.
It's all there; every Conservative Christian dog whistle, every terrifying fundamentalist sky-is-falling talking point, every familiar hot button Evangelical trope.
And the writers position themselves as authorized by Divinity in these weighty and urgent matters.
But here's part of the closing, talking about the Genesis of this lofty, anointed, God-ordained proclamation:
Fourteen men met in Herb's House coffee shop in Dallas, Texas, having all expressed our growing concern with much that was taking place within evangelical circles under the banner of "Social Justice."
Fourteen men.
At Herb's House Coffee shop.
In Texas.
Sounds super spiritual, don't it?
Sounds like exactly the place to be hearing revelation from the Almighty on matters of equality, sexuality, diversity.
Fourteen (predominately white) dudes over 50, sitting around somewhere in the reddest of red states, bloviating to one another about the evils of the world and imagining themselves qualified to tell tens of millions of Christians they're doing it wrong.
And here's the real kicker: these same 14 dudes, are among the most ardent supporters of this President and his Administration.
These 14 supposedly Christian men have repeatedly signed off and supported and defended:
his vile words about women,
his unrepentant serial adultery,
his race-baiting diatribes,
his ignoring the murders of unarmed black men,
his Cabinet filled with supremacists,
his dismantling of healthcare for millions,
his ICE harassment of undocumented Americans,
his separation of families and caging of children,
his incendiary language about Muslims,
his disregard for victims of gun violence.

These men, renting out their pulpits to shill for an amoral predator like Donald Trump, have the absolute brass testicles to declare to anyone, what God would have Christians do.
If these fourteen men were being at all honest with themselves and with us, here's the real statement that they'd have made this week:
We are terrified.
We are afraid of gay people and Transgender people and brown people and Muslims—in a time when others are rapidly abandoning such fear.
We are white, Conservative, old men, and we realize that we are rapidly dying dinosaurs approaching extinction.
We see the culture becoming more intelligent, more scientifically aware, more connected across faith traditions and borders, and far less willing to be dictated to by white, Conservative, old men—and we are panicking.
We've made our bed politically with a man who is antithetical to every word and deed of the life of Jesus in the Gospels, and since we can't change him or risk severing those ties now—our only option is to rewrite the Jesus story; to retrofit him to the monster we've created.
We want a Christianity that secures our privilege, that hordes our power, that doesn't require us to be at all confronted or inconvenienced by Jesus.
We will do anything to resist equality, curb diversity, and keep marginalized people where they are—even betray the very heart of the Gospels.
I could spend a lot of time here arguing the minutia of the sprawling Social Justice Statement, but I don't need to.
Jesus has already done that.
Don't rely on me, see for yourself.
Read the Sermon on the Mount from front to back and see what was happening, what he was calling people to.
Meander on your own through the life and ministry of Jesus in the four New Testament biographies of Jesus.
Go anywhere you'd like: to him feeding multitudes on hillsides, to him railing against the hypocrisy of politically tainted religious leaders, to him sharing his affinity with the hungry and the imprisoned, to him challenging the religious systems oppressing the poor.
I contend you'll see the same truth these overwrought Evangelicals are doing everything to ignore in their verbose manifesto: Jesus was a social justice warrior.
He was compassionate caregiver and status quo changer.
He was gentle healer and radical activist.
He was wall-destroyer and barrier-breaker and least-lover.
He was shepherd to the people of the street and he was a holy terror to the wolves wielding religion like a hammer against them.
He poured out his life in acts of service and generosity and empathy and sacrifice.
He made selfish, powerful, entitled religious people the most uncomfortable—because he welcomed everyone to the table and declared them equal.
With every breath he preached social justice, with every act he engineered it.
In short, Jesus was everything these fourteen men in a coffee shop in Texas and those like them, despise—and they have no interest in emulating him.
The writers of the Social Justice Statement (like the Evangelicals they represent) use a ton of flowery words and religious code language, to simply say, "We don't want to give a damn about people who aren't like us."
I'm sorry, but in the spirit of Christian love—I'm calling BS on it.
If we try and have a Christianity without social justice, we cut out the beautiful, beating heart of Jesus and we are left with only a lifeless corpse of religion to drag around.
'Justice' is what Jesus was doing and preaching and demanding of those who would follow him; and that justice is precisely what made the powerful want him dead.
You can draft any statement you want to deny that truth.
In the fourth chapter of Luke's Gospel, Jesus declares his purpose.
16 He went to Nazareth, where he had been brought up, and on the Sabbath day he went into the synagogue, as was his custom. He stood up to read, 17 and the scroll of the prophet Isaiah was handed to him. Unrolling it, he found the place where it is written:
18 "The Spirit of the Lord is on me,
    because he has anointed me
    to proclaim good news to the poor.
He has sent me to proclaim freedom for the prisoners
    and recovery of sight for the blind,
to set the oppressed free,
19     to proclaim the year of the Lord's favor."[f]
20 Then he rolled up the scroll, gave it back to the attendant and sat down. The eyes of everyone in the synagogue were fastened on him. 21 He began by saying to them, "Today this scripture is fulfilled in your hearing."
This is the real Statement on Social Justice & the Gospel.

Someone needs to tell these terrified white, Conservative, old men.
Just like the Pharisees of Jesus' day—they're missing it.