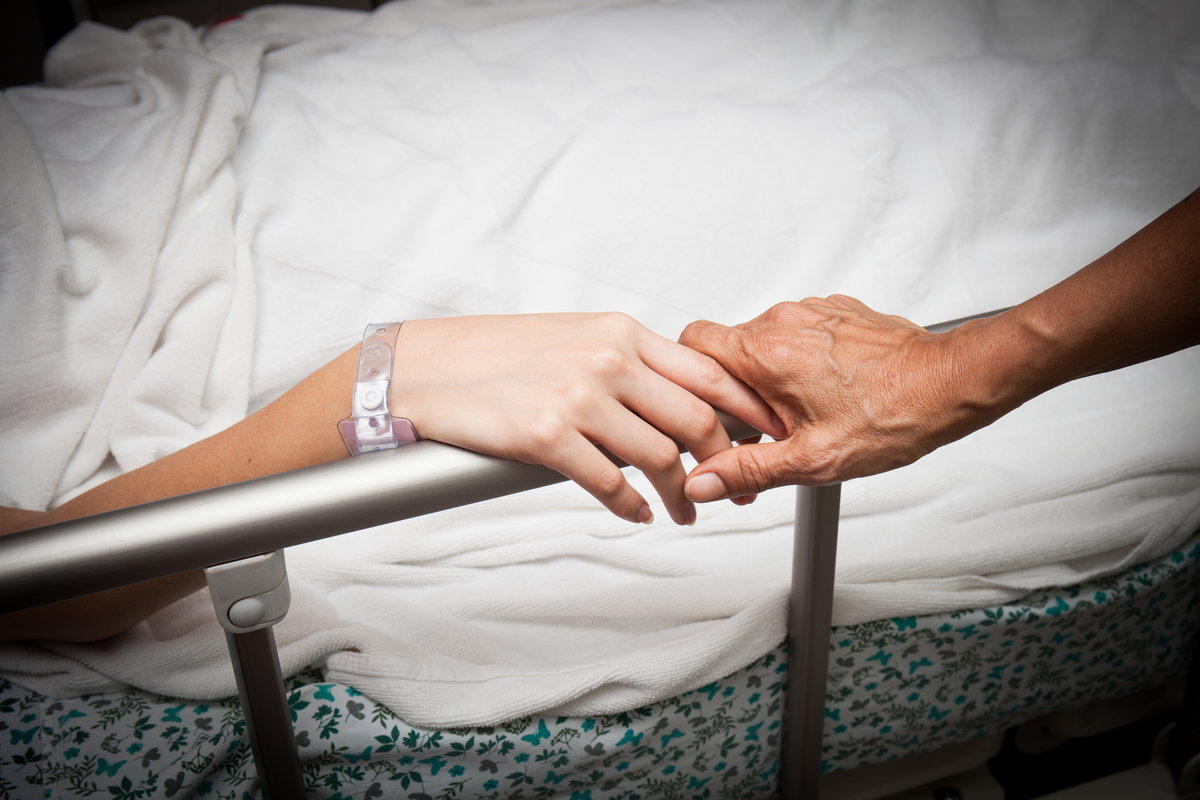 Sometimes we need to name cruelty plainly, to say it unequivocally, to not dance around it for the sake of decorum:
It's asinine not to want someone else to have healthcare.
Worse than that, it's inhumane.
Every single day, I am left in awe of the cruelty we have become afflicted with in this country. When people fight to take life-saving care away from another human being, when they applaud the exclusion of already sick people from coverage, when they rejoice over strangers being denied screenings or medication or surgery, I feel compelled to ask them:

What is wrong with your heart?
How did you make it this far in life without acquiring basic empathy?
If you're a professed Christian, what is your understanding of your faith tradition, that you would place yourself opposite the side of healing wounds?

This isn't a political or a financial issue after all, it's a philosophical and an ethical one. It has nothing to do with funding (because every other developed nation seems to have figured it out), it's about whether or not you give enough of a damn about another human being, not to place barriers between them and staying healthy or staying alive. This is a pass-fail test of simple decency.
We can get into the weeds of costs and systemic issues and logistical challenges all we want, but that's avoiding the main truth—that we are interdependent beings; that we are all connected here. When someone is ill, when they lose the ability to work or care for themselves or for their families, when costs of keeping a loved one alive bankrupt them, when people die prematurely—we all suffer. The ripples of these things touch all of us, emotionally, spiritually, tangibly, and yes financially.
It's bedrock human being stuff to want other people to be well—and the terrors, after all are universal:
The atomic bomb of grief that gets dropped on your family when you get the test results and your planet is altered forever.
The abject terror that befalls you when someone you love is facing a literal fight for their continued existence—and all you want is for them to win it.
The swirling storm that rushes in and overwhelms you; a million questions about outcomes and treatments and percentages and nightmare scenarios.
The bottom immediately dropping out of your sense of peace and safety and normality.
The feeling that everything is suddenly caving in—and at the very least, you hope you won't lose everything you have trying to keep someone you love alive.
How can we experience any of these devastating moments in our own lives, with our own bodies, with those most dear to us—and simply not be at all interested when another human being finds themselves there? This is unfathomable to me.
Underlying the opposition to universal healthcare is ultimately selfishness; the belief that I am forever living in scarcity, that someone else's gain must automatically be my loss, that if another person receives, then I might be left with nothing. The level of self-preservation is toxic, but worse than that, there is an insidious, twisted resentment of strangers at work here, that doesn't want someone else to "get away with something," to cheat the system and pull one over on us (and you know, not die). This callousness is a national cancer that seems to be metastasizing in these days, and we need to attend to it.
We should stop pretending that this is about making an unreasonable and unprecedented financial sacrifice for someone else. We all pay for roads for everyone, for education for everyone, for missiles for everyone. We can find a way to pay for medicine for everyone. That's not what this about.
Our shared humanity is at stake here, and you care enough to defend it or you don't.
Another human being not dying, is either a priority for you or it's not.
People being allowed to stay healthy and alive and with the people who love them is either a pressing issue—or it isn't.
If the latter in any of these cases is true, it is the symptom of a far more grave illness.
Get John's book, 'Hope and Other Superpowers' HERE!