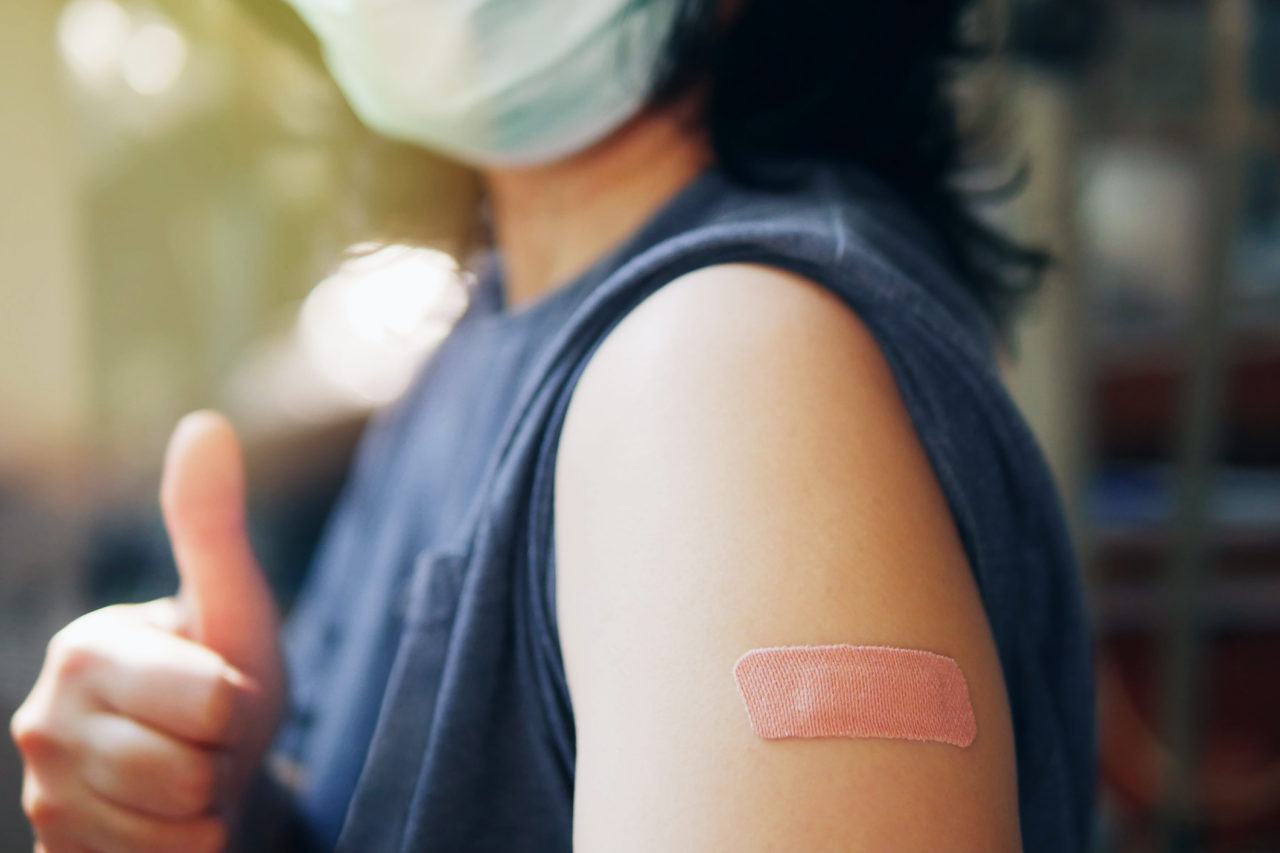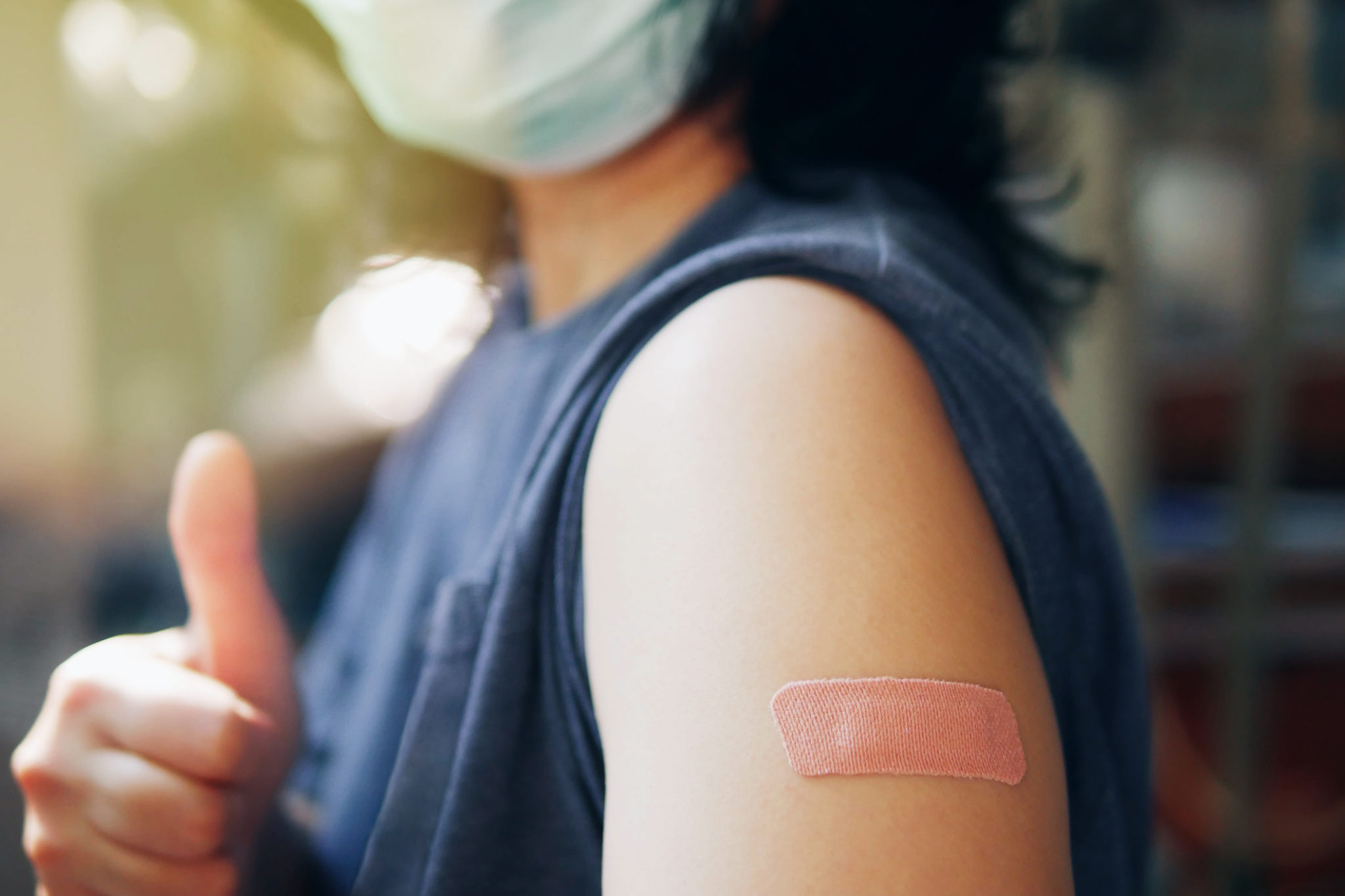 Two weeks ago, we took a family trip out of state, our first in eighteen months.
Three-quarters of us had been fully vaccinated with two doses of the Pfizer shot, with the exception being our 11-year old daughter. We'd been extremely diligent for a year and half (often militant) in taking precautions: isolating and masking and distancing since March of 2020.
My wife, 16-year old son, and I all registered for vaccines the first day we were eligible in order to give our family the best chance at protection moving forward. I was ecstatic to get jabbed. We all were. It felt like we could exhale for the first time in a long time.
After our waiting period was over, we were hopeful we could finally begin doing some normal things and left for our first family vacation since lockdown began. We were being as careful as we could while traveling, but as vaccinated adults it's easy to let your guard down and to generally be less attentive than you had been regarding wearing masks and hand sanitizing and distancing. False security began to set in.
A few days into the trip our daughter started complaining about headaches, which we attributed to the heat and to the general fatigue of travel and activity. The next day, she began to get congestion and said her throat was sore. We expected her allergies were just flaring up, but we'd seen enough stories not to take any chances. We brought her to the local clinic and received a positive result for COVID-19. It was extremely disappointing but we knew that with her age, she likely wasn't going to have escalating  symptoms. We immediately headed straight home and began family lockdown together. This is when we made our big mistake. With the rest of us fully vaccinated, we felt less vulnerable being home with our daughter without constant masking and distancing, but that illusion didn't last very long.
After developing increasingly worsening cold symptoms, my wife got tested and we were stunned to get a positive for her. A breakthrough case. "What are the odds?" we asked ourselves. I'd felt poorly earlier in the week, but had two negative tests in a row and imagined I'd just gotten a rare summer cold. After feeling much worse over the weekend, I took my third test which came back positive for COVID. Our son was asymptomatic but we tested him as a precaution, and he returned a positive result as well.
So, amazingly we are four for four with COVID here in our house, with three fully vaccinated people testing positive for the virus, two of us symptomatic. I'm not sure what the odds are, but we're seriously considering the lottery. I can't say we aren't more than a little disappointed to be here after being so careful and diligent for a year and a half, but I also feel extremely fortunate. We'll likely all recovery quickly, however not everyone will be that lucky.
The doctor who gave me my test results said that this Delta variant is frightening and unpredictable; showing a velocity and ease of transition that she wishes people understood and took seriously. She has been alarmed by how quickly it has spread and by how many people are still avoiding the vaccine, giving the virus an advantage it shouldn't have at this point.
I'm hopefully in the worst of it now: congestion, headache, body aches, cough, fatigue, etc. I lost my sense of taste and smell (which for a devoted foodie is torture) but overall it feels like a very bad cold, which feels like good news. I shudder to think how bad it might have been had we not been vaccinated.
If I could share a few words with you, they would be these:
Please get vaccinated if you haven't. It's the only way we're going to get the edge on these dangerous variants and it will keep you from the worst symptoms and very likely save your life. The ferocity and speed of the mutations of this virus are startling. Once you are vaccinated, don't let your guard down. You are protected but you're not invincible.
And whether you are vaccinated or not, I urge you to get tested if you are feeling sick. Testing is so inexpensive, fast, and convenient right now. We were able to immediately find a location, drive up, self-swab our nostrils, and in thirty minutes get results. We were told by the doctor who tested our daughter, that many parents don't get their children tested and allow them to spread the virus exponentially.
And please consider still masking after getting your vaccine. It may feel redundant or excessive, but it's still vitally important to slow the spread of this virus.
We're simply not out of this yet, and we need to take care of ourselves and one another.
Our Summer was derailed for a few weeks, but we'll still have one and others going forward, thankfully.
We'll all still be here, a little wiser as well.
Please be careful out there.