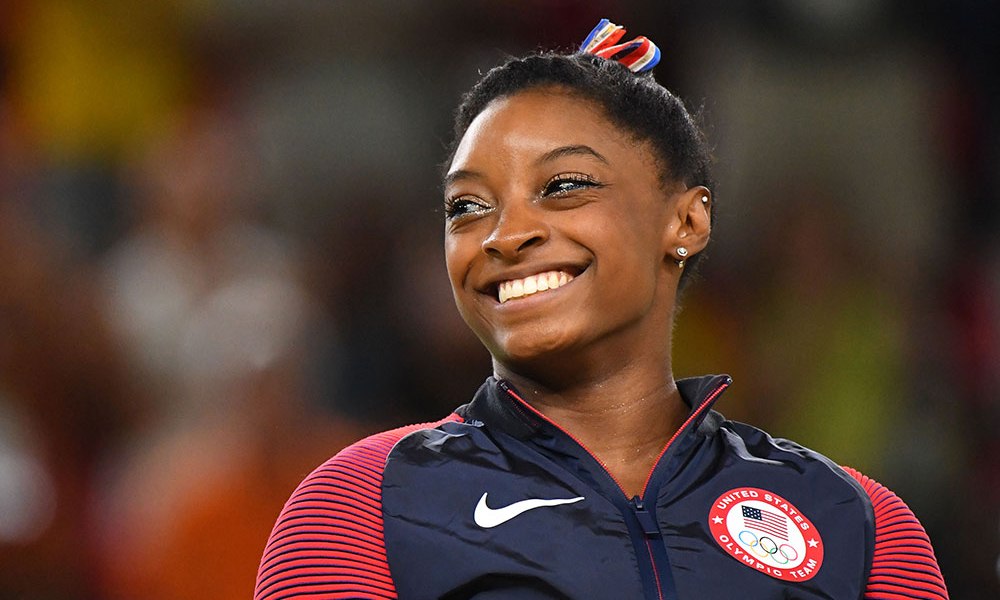 Simone Biles has already won.
Tokyo will have no say in the matter.
These Olympics will not be the last word.
Her professional resume speaks for itself.
Her physical prowess, preserved forever.
Her athletic achievements, inarguable.
We are witnesses. Our eyes themselves have recorded her greatness.
For years, we have had a front row seat to her beautiful sorcery: a prolific young magician capable of stratospheric feats that transcend our belief and seemingly stretch the very limits of gravity.
She has been a living superhero in our unworthy midst, needing no guide wires or GC manipulations to leave us breathless and stir our spirits—and we have all been spoiled by her greatness.
We have seen Simone Biles do miraculous, inexplicable things so many times, that they became commonplace to us, so much so that we never realized that the magic comes at a very high cost to its worker, that there is a mortal just beneath the spandex who bruises and bleeds.
No matter how strong and steady and capable they are, twenty-four year-old shoulders aren't meant to carry the weight of the world or the expectations of a nation. Simone doesn't need to hold up the planet or carry the flag another second to be worthy of our reverence or deserving our gratitude.
Beginning her young life in the tumult of the foster care system, the distance she's already traveled to reach the pinnacle of her profession and to this Olympics cannot be measured by simply medals or judge's scores. They are the sum total of thousands of brutal workouts and personal sacrifices and taped ankles and shed tears, that we who sit in the stands will never comprehend.
Simone is a winner, today as much as any day.
She has chosen truth.
She has chosen health.
She has had the courage to shed the cape and the costume and to show us her humanity with the same grace and boldness we've come to see her display on and above the mat with such regularity.
Simone Biles the human being is the story here, and it is the story of a champion. She is a human being who because of her extraordinary skill sometimes seems more; who places us on tiptoes to watch her defy belief and gravity for a few seconds, who briefly diverts our attention from the terrible gloom life often surrounds us with—but still human. Those of us who daily fight our battles for mental health find ourselves in her story today. She is reminding us all that we are worth choosing: over obligation, over role, over expectation, over whatever it is that tells us we are second place. She is saying no to the dangerous myth of toughing it out, and yes to the wisdom of asking for help.
Simone Biles has already given us far more than we deserve.
She has already done enough magic and shown us enough of the superhuman that she could stop now and we'd all be fully spoiled, all be in her debt, all be far richer for it. Now, we owe her something: to see the fullness of her humanity.
Today is not a day to lament Simone's absence from the Olympic Team, it is to celebrate her presence on the planet, one that she makes better, one that she brings beauty to, one she does not need to hold up to be declared victorious.